Nathan Cleverly says he will "destroy" Tony Bellew if they fight again at cruiserweight
Nathan Cleverly says he will "destroy" Tony Bellew if they fight again following his move up to cruiserweight.
Last Updated: 25/03/14 3:50pm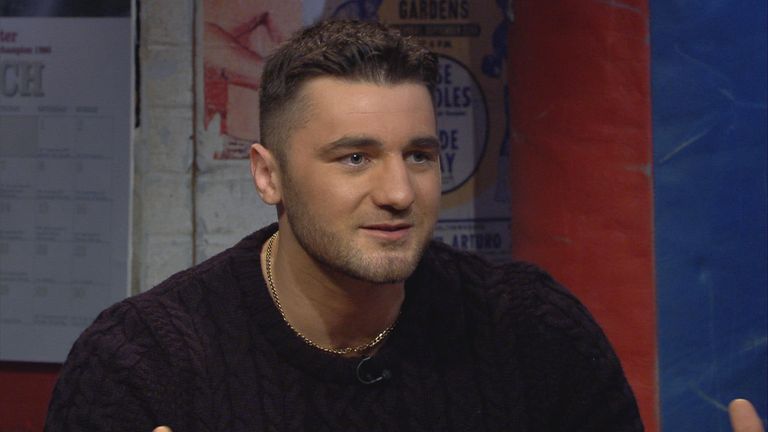 And the Welshman is more than happy to face him again following his decision to move into the cruiserweight division.
The pair met at light-heavyweight in October 2011, with Cleverly winning a majority decision in Liverpool.
Bellew has constantly called for a rematch and after his cruiserweight debut win over Valery Brudov on Saturday, said he was sick of hearing his rival's name and mocked his maths degree.
Cleverly saw it unfold on Fight Night Live and wasted no time in hitting back on Ringside.
"I was watching at home and was actually laughing at the TV," he said.
"It's all good fun and I take it with a pinch of salt basically. But when it happens, he's going to get spanked again.
"I think Tony's only chance to beat me was in that fight in Liverpool.
"I was 24, I went into the fight at several weeks' notice, in his backyard and that was his best chance of beating me.
"Now I'm at cruiserweight, I am 27 and I'm not yet at my peak but heading towards it.
"I am going to destroy this guy when we fight again."
Cleverly has not boxed since he lost his light-heavyweight title to Sergey Kovalev in August 2013 and has taken a break from the sport but is now ready for his cruiserweight debut and will make an announcement next week.