Jamie McDonnell lands world title shot on Carl Froch and George Groves undercard
Jamie McDonnell has landed a world title shot against Tabtimdaeng Na Rachawat on the Froch-Groves undercard next month.
Last Updated: 08/05/14 3:47pm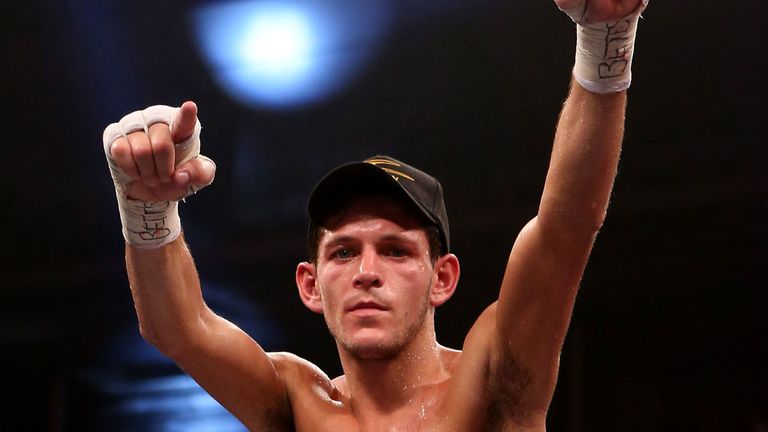 The 28-year-old from Doncaster has recorded a pair of victories since being stripped of his IBF world title following a contractual breach.
McDonnell revealed he cannot wait to fight for a title again and is in confident mood ahead of his showdown against the Thai boxer at Wembley Stadium next month.
"I am so excited to be fighting for a world title on the biggest boxing show in British history," he said.
"I'm honoured to be a part of it and especially to be fighting to become a world champion again, I am absolutely flying with this news and it's going to be a great boost in training.
"It's been a full year since I last fought for a world title and it's been tough to be honest. I had a little taste of being a world champion, I loved it and it made me want it even more. Reaching the top of the world changes your life and I want to feel that again.
"I don't know much about Na Rachawat and I will leave that to the team. His record says he can bang a bit and he is a come-forward fighter who is game, so it will be an entertaining fight as that suits me. I'm expecting to win and win well."
Opportunity
Promoter Eddie Hearn added: "I'm delighted to deliver this opportunity for Jamie on a huge night for British boxing."
"It's going to be a tough night for Jamie but no one deserves a shot more in the division and I'm excited about watching him win his world title back."
Pan Asian champion Na Rachawat has 52 wins in 54 fights with 34 of his victories coming inside the distance.
The bout forms part of a world-class undercard which includes Anthony Joshua's sixth professional contest and James DeGale against Brandon Gonzales in a final eliminator for the IBF crown which will be contested by Froch and Groves.