'I'm ready for Stuart Hall,' says Paul Butler ahead of IBF bantamweight title fight
Paul Butler is predicting Stuart Hall's past will come back to haunt him when the pair come face-to-face in early June.
Last Updated: 28/04/14 5:35pm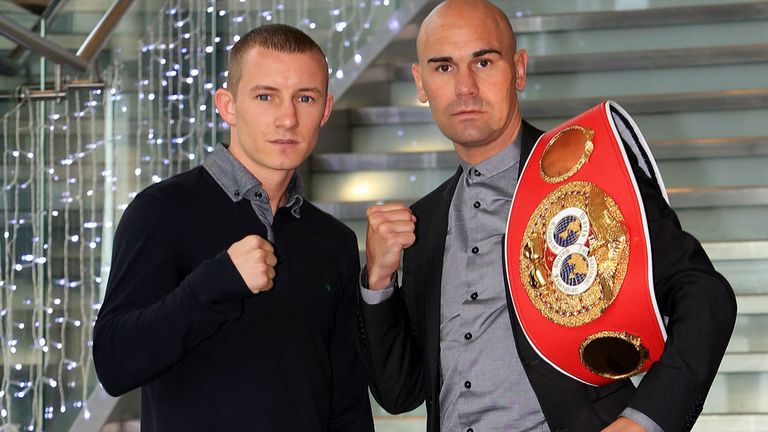 Butler claims his opponent's partying lifestyle will be Hall's undoing during their bout at the Metro Radio Arena where the 34-year-old Darlington fighter will be making a first defence of his IBF bantamweight title.
Hall did not have his first pro fight until he was 28 while Butler, from Ellesmere Port, is looking to claim his maiden world crown.
The 25-year-old said: "Everyone knows about his background, with him being in Ibiza for years partying. Believe me, I'll make that pay on the night - it will all come back to haunt him.
"All those years of partying are all going to catch up with him on the June 7."
Power
Butler has won all 15 of his professional bouts and has recently stepped up to bantamweight to take on Hall who has won 16 of his 20 contests, with just two defeats.
Butler said: "I don't think he'll be any stronger than me or any more powerful.
"I've sparred with him and I've put my hands down by my sides and let him hit me on the chin. I've gauged his power.
"I just think I'll be too sharp, too good. I'm just an all-round better fighter than Stuart Hall - that is what I believe. There is nothing he can do better than me."
As for claiming a world title, Butler added: "This is what I have dreamed of since I was about 10.
"I remember boxing in New York when I was 11. After I got beaten in the ring and thought I should have won, one of Barry McGuigan's old opponents came over while I was crying my eyes out, grabbed me by my shoulders and said 'believe me, you'll be a world champion'.
"Ever since he said that, I've always believed I would go on to win a world title and here we are now, with me on the verge of it."