Women's boxing: London 2012 hero Nicola Adams wants to make more history
Olympic champion Nicola Adams has insisted she is driven by her desire to further cement her place in boxing history
Last Updated: 22/05/14 5:32pm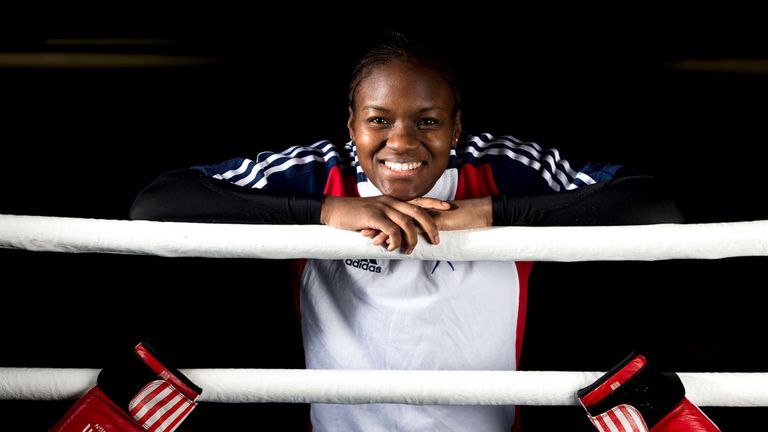 The 31-year-old will start as a hot favourite to become Britain's first double European champion in Bucharest next month before she competes in Glasgow this July as women's boxing makes its Commonwealth Games debut.
Adams will then head to South Korea for the World Boxing Championships later in the year and the 31-year-old admitted her past successes have made her a fighter everybody wants to beat.
"I've got a massive amount of motivation because I've got so many opportunities to go on and make more history this year," Adams said.
"I had a quiet year last year settling into my new way of life and having a bit of fun, and this year it's really a case of getting back to business and focusing on my boxing.
"I put myself under pressure every time I step in the ring. All my opponents want what I've got and they are training hard to beat Nicola Adams. My job is to make sure I always stay ahead of the game."
Great Britain performance director Rob McCracken believes Adams is a rare talent who combines desire and natural ability.
"Nicola is driven beyond belief," she said. "Olympic champions always have that something special and she has that about her as a female boxer.
"I remember four years ago when I was running the assessments for the female boxers and Nicola came up and watched every assessment despite being seriously ill at the time.
"On the last day she managed to get up and do half a round of sparring and even that was enough to show what a talent she had.
"I am not surprised at all that she has managed to maintain her motivation levels and I am sure she is destined to go on to even greater things."
Adams is part of the seven-strong squad for the European Championships which begin on May 31. London Olympian Savannah Marshall is a notable absentee as she steps up her rehabilitation from a recent injury
Carly Ogogo - younger sister of Golden Boy fighter Anthony - is in the squad along with Liverpool's Natasha Jonas who joined Vicky Gomersall on the Sportswomen show earlier this week.
Sportswomen is repeated on Sky Living at 9:30am on Sunday