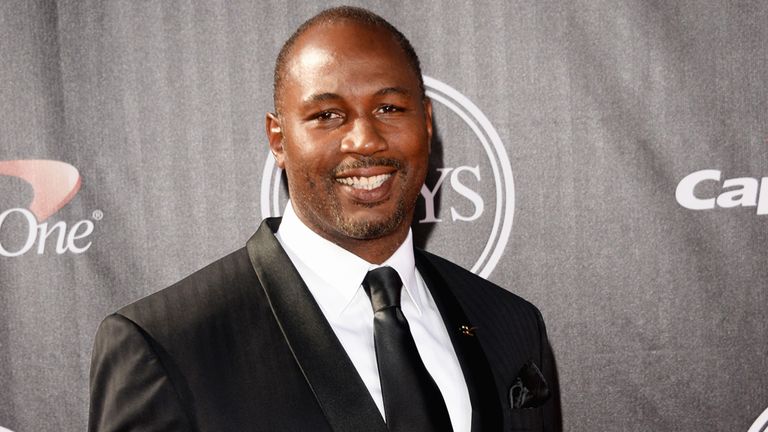 Former world heavyweight champion Lennox Lewis has issued a statement of support following the news that his former promoter Frank Maloney is undergoing a sex change.
Maloney, 61, says she now lives as a woman called Kellie, having undergone gender reassignment, and Lewis says he respects the decision.
The 48-year-old became the undisputed heavyweight champion under the guidance of Maloney, who also acted as his manager, and backed him in a statement on Facebook.
It read: "I was just as shocked as anyone at the news about my former promoter and my initial thought was that it was a wind-up.
"The great thing about life, and boxing, is that, day to day, you never know what to expect.
"This world we live in isn't always cut and dried or black and white and, coming from the boxing fraternity, I can only imagine what a difficult decision this must be for Kellie.
"However, having taken some time to read Kellie's statements, I understand better what she, and others in similar situations are going through. 
"I think that all people should be allowed to live their lives in a way that brings them harmony and inner peace.
"I respect Kellie's decision and say that, if this is what brings about true happiness in her life, then so be it.  #LiveAndLetLive."
Maloney became a well-known figure in the 1990s, sporting a union jack suit for some of Lewis' most high profile fights.
He also promoted David Haye when he became world cruiserweight champion and worked with numerous British, Commonwealth and European champions before retiring last October after a 30-year career.