Glenn McCrory
Boxing Expert & Columnist
Glenn McCrory wants to see Brook v Khan, DeGale-Groves II and Carl Froch hit Vegas
Get Froch to Vegas and let's see Money and Manny finally touch gloves
Last Updated: 08/01/15 2:56pm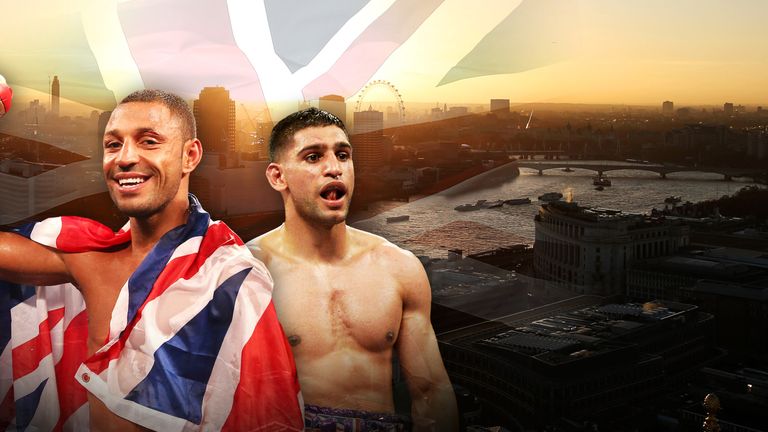 We all have a wish list of fights for 2015 but there is no one better to pick an explosive and entertaining five than Glenn McCrory ...
Kell Brook v Amir Khan
There are plenty of fights we all want to see but Brook v Khan is the stand-out one for me. Amir is on top of his game, Kell is a world champion and we have two British fighters at their very best. They don't like each other and both are saying they are the best in the world, so I want to see them prove it!
I reckon we might well see it this year - if Khan doesn't get Mayweather. Whatever happens Amir needs at least one fight this year and if he doesn't get his first choice, then I am hoping he wants to go for an all-British world title fight in a massive stadium in the summer. You can't get much better than that.
The awful stabbing incident means we are not quite sure how Brook is so from Khan's perspective, maybe it's a good time to take him on. Had we been discussing this last year - and I am sure we did - I'd have said this would be a step back for Khan, but lifting that title and beating a good champion puts Brook up there, and in fact, above Amir Khan. Here and now I would pick Khan but I wouldn't put money on it because I still think Brook can get even better.
Anthony Joshua v David Price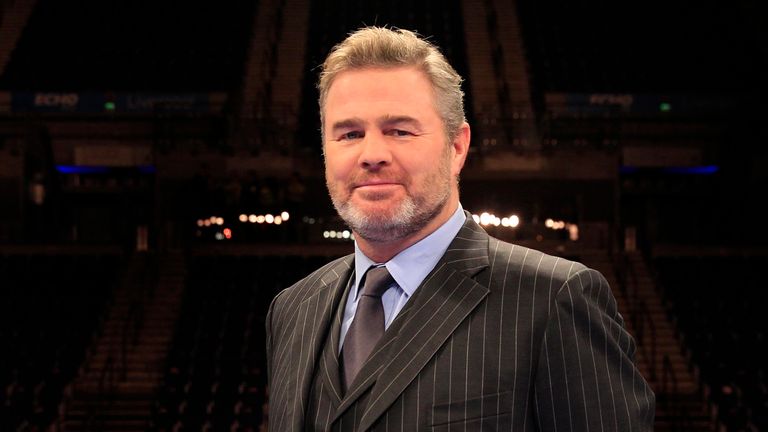 Joshua would find Price's chin or vice versa but it would be an explosive three rounds and that is just what you want from the heavyweights!
Glenn McCrory
Anthony Joshua looks the real deal and we are all behind him but we had that with David Price a few years ago, too. He looked like he had the lot and that nasty streak that Joshus is starting to show, but the one thing this new lad hasn't done is fight anyone bigger than, or even the same size as, himself.
Yes, Kevin Johnson could test him later this month but I want to see Joshua in with someone who is physically bigger than him, taller than him, someone who can push him back and punch, too. And David Price can do that. He is also quick and has a great jab, and adding all that together, I'd really love to see this fight made. That would be a test and a win would put Joshua right in the world title mix.
Price is climbing back up the ladder, of course, and he is fighting in February so the timing couldn't be better. I know people want to see Joshua taken into the second half of a fight but if I am honest, I don't think this would do that, either. Joshua would find Price's chin or vice versa but it would be an explosive three rounds - and that is just what you want from the heavyweights!
George Groves v James DeGale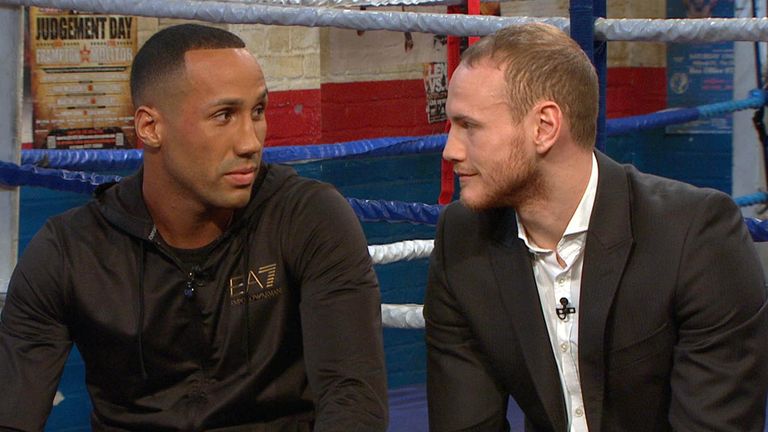 You have to give George Groves his due for getting that first one with Carl Froch and James DeGale is the mandatory right now, but if I am honest, I am not sure either deserved or deserve a shot at Carl. But the one thing these two do deserve - and I want to see - is the rematch between them.
Groves won that first fight in 2011 but on my card DeGale nicked it by a round. The fact it was so close still gets under DeGale's skin and brings it all flooding back every time they are in the same room. They simply don't like each other. This isn't Froch-Groves or Bellew-Cleverly though, this goes far deeper than that.
I want to see Froch go out to Vegas and that means the IBF title will be vacated, so I want to see these two going at each other again, but this time with a world title up for grabs - and I wouldn't be at all surprised if we did. Yes, DeGale looks the part now but I want to see Groves in 2015 because don't forget, last year was tough enough in the ring but all that promotional stuff, all the interviews, all the pressure, takes its toll. I want to see a rejuvenated Groves and an improving DeGale. And I wouldn't be surprised if we got a repeat performance!
Carl Froch v Julio Cesar Chavez Jr
Like most of you, I was expecting an announcement before the end of last year but at least in the past few days, things seem to be taking shape. It should be sorted soon but the other side of the coin is, unless Vegas is signed and sealed, Carl Froch's pride alone will mean he will not vacate that IBF title. And that means DeGale, not Chavez, next.
I want to see Carl Froch confirm his legacy and get out to Vegas because quite simply, it is the epicentre of the boxing world. Madison Square Garden comes close but that is in the business and entertainment centre of the world. But Vegas? You are at the very centre of boxing. If you are topping the bill in Vegas, everyone knows who you are, and what's on. Your face is everywhere, flashing up and down The Strip and that town comes alive on fight night, trust me.
Every single boxer wants to fight in Vegas, never mind top the bill there, and I can understand why Carl wants it. If he makes it out there he will know he has made it - a proper, thorough, mainstream fighter, who goes up with the greats. Chavez is a threat to that legacy as well, because Carl will get hit. it's just that he finds a way to win.
Floyd Mayweather v Manny Pacquiao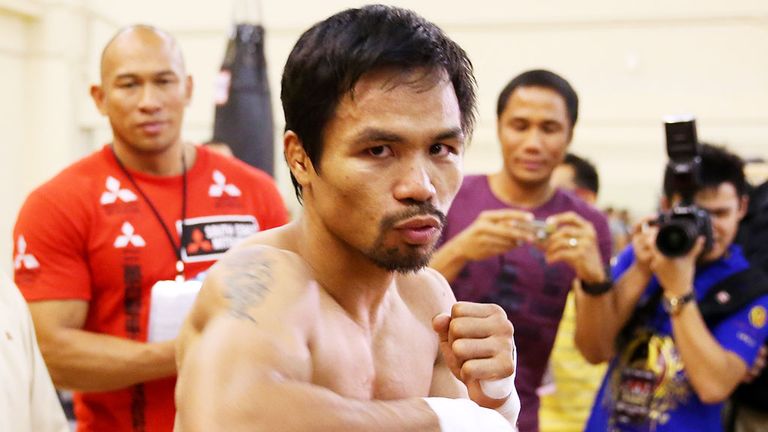 I wish we'd have been talking about the fights I wanted to see in 2010! But I actually think it will happen at last, simply because both fighters want it to happen now. Yes, the promoters will squabble over money, venue, and just about everything, but the difference is that Floyd Mayweather needs it now. More than ever.
Mayweather needs it for his legacy. Retirement isn't far away and he doesn't want to go out with everyone telling him - and they will - 'you never beat Manny Pacquiao!'. He has beaten everyone else, so he needs it. I also happen to think Pacquiao needs it, too, because he has lost a couple and is trying to get back up there. And because beating Mayweather would be the one thing we all remember him for.
This could well happen this year, or early next year at worst, because Mayweather only has two, maybe three fights left. I would also pick Mayweather to win, stronger than ever. Ever since we started calling for this I would see him win and would go for Pacquiao, or if he did the same, I would lean towards Mayweather, but this time I have no doubts: Mayweather wins. And that is why he wants it.