Jamie Moore
Trainer & Pundit
Jamie Moore on Carl Froch's next move, Deontay Wilder and the latest Money v Manny news
Moore adds Tyson Fury could be next for new WBC heavyweight champion Deontay Wilder
Last Updated: 21/01/15 8:04am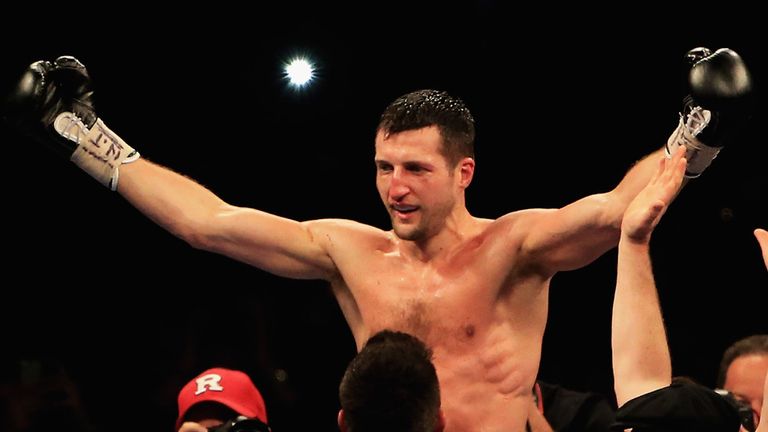 Jamie Moore reflects on injury problems for Carl Froch and Anthony Joshua, new world heavyweight champion Deontay Wilder and the week's big talking point involving Floyd Mayweather and Miguel Cotto...
Carl Froch is NOT going out to Las Vegas to take on Julio Cesar Chavez Jr in March, so what do think is next for The Cobra?
Jamie says: I'm not sure but the one thing he can't afford to do is take any risks or chances, because he hasn't got many - if any - fights left in him. I can see why Carl made that decision, but if he has to take an unwanted break, I can only see him giving up the IBF belt - and that means James DeGale gets title a shot. Given the elbow injury, it's more likely Froch will hand back that title than fight DeGale, that's for sure.
We all saw those gloves hanging up on Twitter and I wonder whether we will see Carl again, I really do. He admits he likes a pound coin but we also know his legacy is important to him. As time passes, that magical night at Wembley Stadium, that occasion, the brilliant knockout of a bitter rival: will he just walk away with those abiding memories? That would be some finish to a fantastic career. I know he really wants that Vegas fight, but I honestly wouldn't be surprised if he doesn't box again.
You were looking forward to seeing Deontay Wilder fight for the WBC heavyweight title and although he won, did he impress?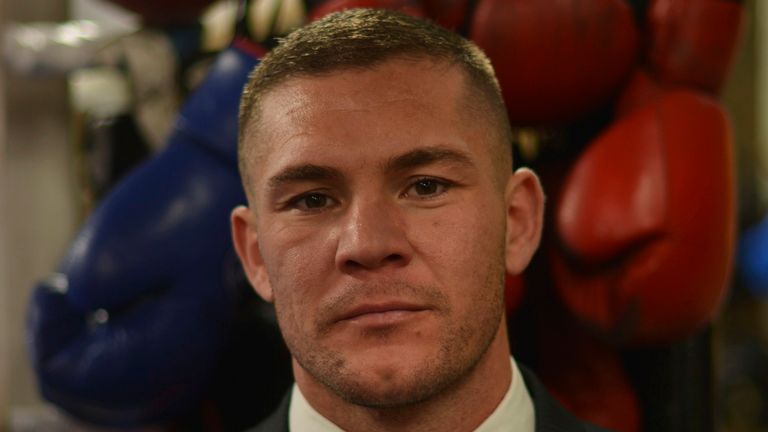 Wilder did show great maturity but from a fans perspective, was he as exciting as we hoped? Not really...
Jamie Moore
Jamie says: There were two sides to his performance. One was that he had a very good jab and, although the tempo wasn't great and he was doing it at his own pace, he could do the 12 rounds. But when Stiverne eventually decided to open up and get on the front foot, Wilder was very, very easy to hit. The ease with which he was caught was a big issue for me, he looked a little vulnerable. Because he is a heavyweight, people will be looking at him and everyone in the top 15 will suddenly be thinking 'do you know what? I fancy that'.
A lot of the time there are prospects coming through who people expect things from and they get carried away trying to live up to those expectations. Wilder could easily have punched himself out trying to do just that. He did show great maturity but from a fan's perspective, was he as exciting as we hoped? Not really...
Of the three British fighters - David Price, Tyson Fury and Anthony Joshua - which one would you see in with Wilder first?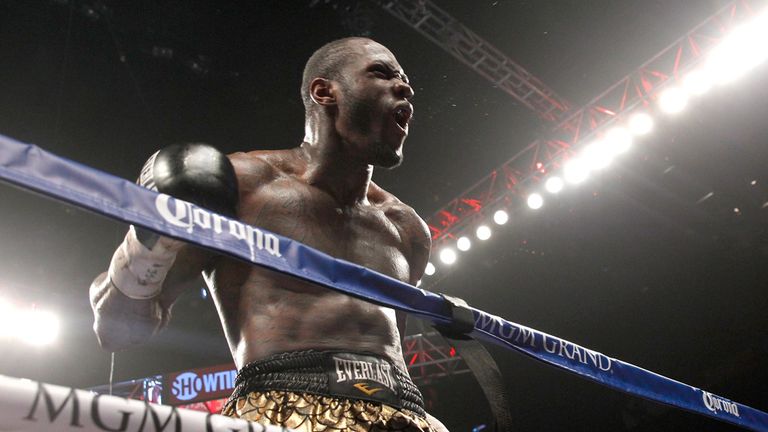 Jamie says: Wilder says he wants Tyson Fury and I would love to see that. Out of the three, Fury is probably more established and slightly more experienced, so I think he should be the one that gets him. I think it would probably be the most exciting of the three. Fury has shown his vulnerability in the past but he could expose some of Wilder's weaknesses too. I don't think it would last long. It might not go more than one or two rounds, but you know it would be exciting.

Wilder is still adjusting and trying new things at this level. While Tyson doesn't hit as hard as him, he has far more strings to his bow these days. If Wilder can't blast him out and if it does go down the stretch, I think Fury beats him. But that punch power we know Wilder has got means it could all be over long before that!
Froch and Joshua are both out through injury; we know all fighters carry knocks into the ring, but what was the worst injury you tried to deal with?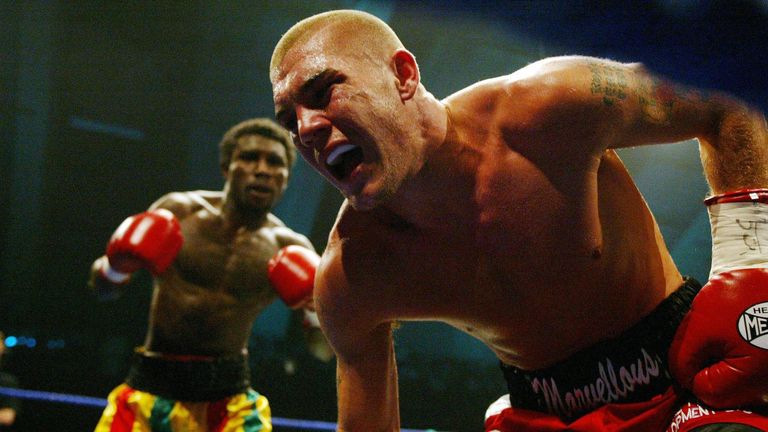 Jamie says: It's not hard to remember... I had a hip injury back in 2004 and it cost me the Commonwealth title! I lost on an injury simply because it went after three rounds. It was there from the start of the build-up but it got to the stage where I had convinced myself I would get through it. I thought I would, but then it happened. It is nothing unusual because it shows just how good boxers are at covering injuries up and not missing fights.

Remember that fight with Matthew Macklin that was a cracker? I had a shoulder injury that was so bad I was already booked in for an operation on it, the week after the fight. I am not saying it affected my performance but it is usually your training that suffers the most. I never pulled out of fights but if you look at the tail-end of my career, I only fought every six months because I was too busy having surgery or intensive physio on those shoulder problems.
This week's Money-Manny issue is the fact that Miguel Cotto is now in the mix. Is this a smoke-screen or will we see him take on Mayweather in May?
Jamie says: I hope not. I suppose the first fight between Mayweather and Cotto was decent enough and that middleweight world title adds another weight division to Floyd's legacy, but I hope that the lasting memory - what we all remember him for - is fighting Pacquiao. If he walks away from it we will never forgive him and I've got my fingers crossed he will not be able to live with that. Being positive, I think both Mayweather and Pacquiao are trying to score points against each other. It's very childish and I hope Floyd swallows his pride and they do get it on.
Pacquiao says he needs to know by the end of the month and that is not unreasonable. I just have a feeling Mayweather has already made his mind up and he is just trying to increase the intrigue. I am hoping Cotto is a brilliant red herring but people are saying Mayweather has two fights left with Showtime and he wants to go out on the biggest fight of them all. My heart and head are both hoping that happens!