Paul Smith
Boxer & Pundit
Carl Froch has done the right thing by giving up his IBF title, says Paul Smith
Britain could soon own all the super-middleweight world titles
Last Updated: 04/02/15 12:12pm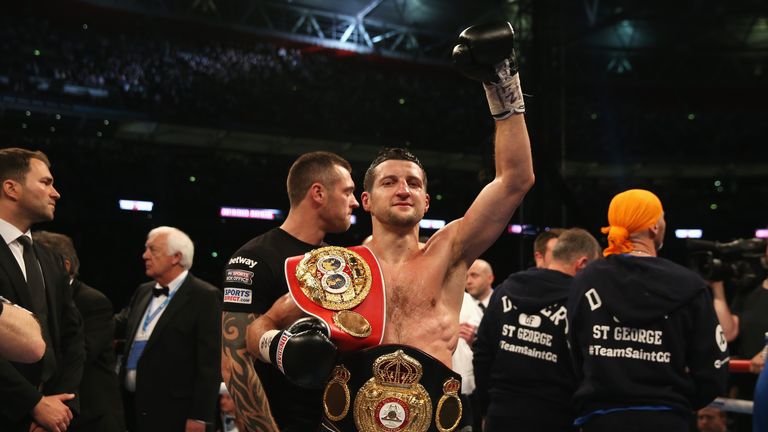 Carl Froch has vacated the IBF world title and WBO challenger Paul Smith believes it is the right decision...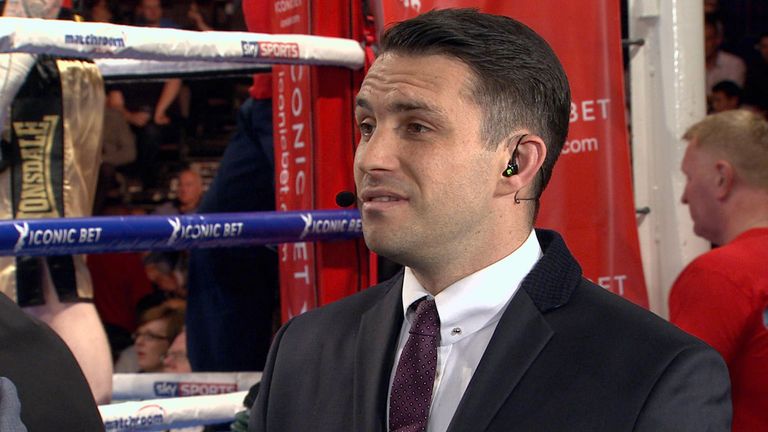 Why go into another domestic scrap when he knows he can go out to Vegas, where he can go and take on someone like Chavez Jnr, win in style and look good on the big stage?
Paul Smith on Carl Froch
So Carl Froch has finally vacated that IBF super-middleweight belt. 
It didn't come as a surprise to me because the top and bottom of it is, he has made the right decision. And above all, a clever decision.
It's only my opinion but he certainly isn't the coward we've heard someone calling him recently, that's for sure.
But there are three issues that make so much sense, that show exactly why Froch made the decision.
One; he wants to go to Las Vegas and fight Julio Cesar Chavez Jnr. Two; he is carrying a bit of an injury and the IBF are not going to put his mandatory back any further. Three; even if he did make the date, James DeGale is a tough, tricky fighter.
I am not saying he would beat him but Carl admitted he found it hard to motivate himself for the first George Groves fight, so how hard is it going to be against a guy who Groves beat? With the utmost respect, that is how Carl would see it.
On top of that, styles do make fights and DeGale would give him all sorts of problems, so why would he risk it? Risk that title? Go into another domestic scrap when he knows he can go out to Vegas and take on someone like Chavez, win in style and look good on the big stage?
On top of it all, we could have four British world super-middleweight champions in the next few months. That would just be brilliant.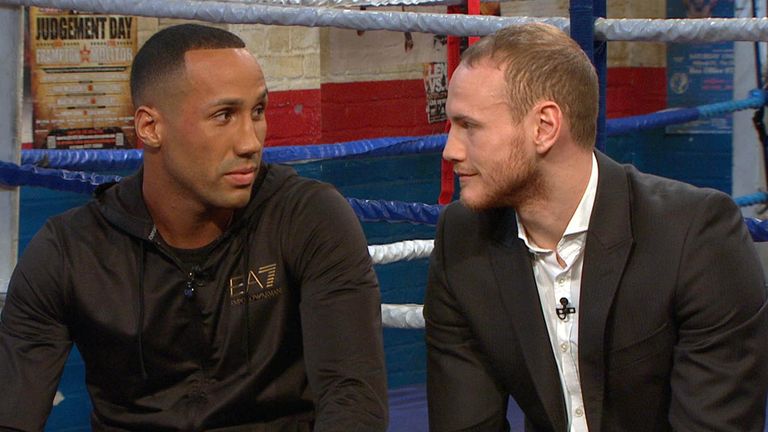 I am not just saying that because I am involved against Arthur Abraham later this month but even if I was retired or especially if I was a fan, it would be something else.
Can you imagine me, Carl Froch, James DeGale and George Groves all holding world titles at the same time?
That would be one hell of a statement and prove - again - that we run the super-middleweight division.
I know people will throw Andre Ward into the equation and rightly so, but he hasn't fought for 14 months and it doesn't look like he's going to get back in the ring anytime soon.
And if he does, what else has he got to prove? He has nothing left to show the world in that division. I think he might well end up going up to light-heavyweight.
Don't forget my brother Callum, too. He is knocking on Groves' door and is ranked highly by the WBC and well thought of, so I am sure he will get a crack towards the end of the year.
I have been beaten by George and James and I respect them as fighters and as lads and it would be a travesty if they didn't win world titles. 
James has now got the perfect opportunity, so have I and hopefully George will, too. Now let's hope Carl Froch gets what he wants.