Paul Smith
Boxer & Pundit
Paul Smith received an odd gift from Arthur Abraham as the build-up to their rematch continues
Fight Diary II - press conference, more coffee and new socks!
Last Updated: 19/02/15 10:24am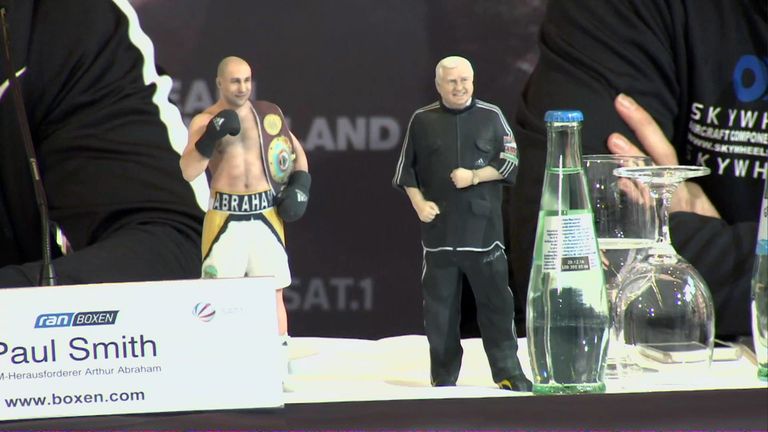 Paul Smith is fighting for the world title again out in Germany. The rematch with WBO super-middleweight holder Arthur Abraham is live on Sky Sports 3 on Saturday night, but before that, the challenger gives us his fight diary.
Wednesday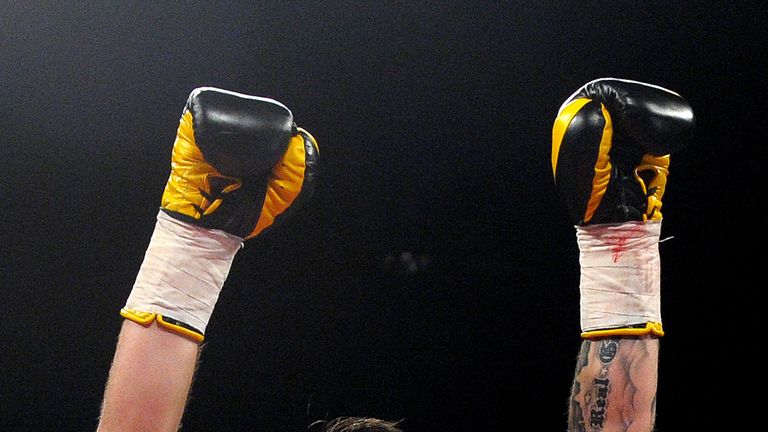 Abraham and his team are very professional and very kind but come that first bell on Saturday night, that won't matter.
Paul Smith
Well that was the press conference. Same-old, same-old. Well, not quite.
Let's be honest, we expect to get the same questions and we did. And Arthur Abraham said the same things and I dare say I did too.
It did make me smile though when I was given those little plastic figures, you'll have seen on Sky Sports News HQ. At first I thought they were belittling us, or insulting us or something like that, but it turned out they were genuine gifts.
We were talking about them at the presser and we were told they are not action men but proper presents. Abraham and his team are very professional and very kind but come that first bell on Saturday night, that won't matter.
Oh, and if you're wondering where they are, Joe has got them in his room... so maybe they're sparring each other as we speak!
The new hotel got the day off to a perfect start with my breakfast delivered to my room and when I went downstairs I met up with my uncle and my little cousin and had a chat with them.
We got a lift to the press conference but after that, we kept him waiting there while we went for a walk round Berlin for a bit. That meant more shopping and more craziness. Today? New socks. And another coffee.
Back to the hotel and tried to watch some TB (with my new aerial) but there wasn't an English channel on there, so Netflix on the laptop did the trick. I know there is a small matter of Liverpool taking on Besiktas tomorrow night, so let's hope I can find somewhere to watch that - even in German.
Liam, Stephen and the rest of the family arrived - Callum will be here on Thursday - which was nice. We sat down, had some food and a chat. It's just nice to have them all here, as well as the likes of Ant Crolla, Scott Quigg and the rest of the gym that are coming out.
I'm not one for being homesick but I do miss it. It is not a sign of weakness but having everyone around is making a big difference. Being away from home is not something I like doing but it's something that has to be done. I have a job to do. And I will do it.

You can watch Paul Smith's world title challenge against Arthur Abraham this Saturday night, starting at 7.20pm on Sky Sports 3.