Jon-Lewis Dickinson and Stephen Simmons expect early finish in Newcastle
Last Updated: 01/04/15 4:17pm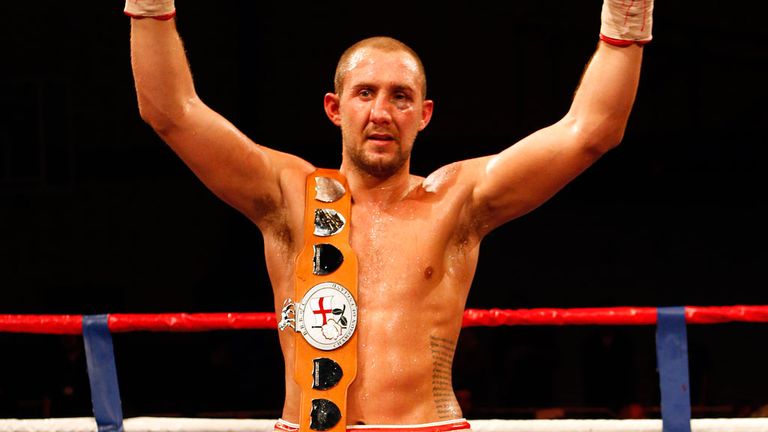 Jon-Lewis Dickinson and Stephen Simmons insist their clash on Saturday night will not go the distance as they meet at the Metro Radio Arena in Newcastle, live on Sky Sports 2.
Simmons defends his WBC international silver cruiserweight title against local man Dickinson, who believes the fight gives him the perfect opportunity to bounce back from a tough 2014.
The 28-year-old lost the British title in June when he suffered a second-round stoppage defeat to Ovill McKenzie and he then hit the deck in the opening round of a British Masters title clash with Courtney Fry in November, which proved crucial as he lost out by a solitary point.
"Simmons is a tough guy," said Dickinson. "He is a good lad with a pedigree behind him and he is a fighter I have always watched and wanted to fight myself at some point. When I found out Matchroom were going to be doing a show in Newcastle I said to my coach I would like to fight Stephen on that bill and as it happens they offered us the fight.
"Simmons is a strong, come-forward fighter. He has a good pedigree and he was on the GB squad as an amateur. I have watched him and he isn't too hard to hit. He has the type of style I like to go up against.
"I have trained for a hard 10-round fight and whatever happens on the night I have put everything in to be prepared. He will come and put a lot of pressure on but I feel great, everything has gone well in training and sparring has gone well. I am ready for whatever he brings to the table."
However, unbeaten Scotsman Simmons expects to have too much power for Dickinson.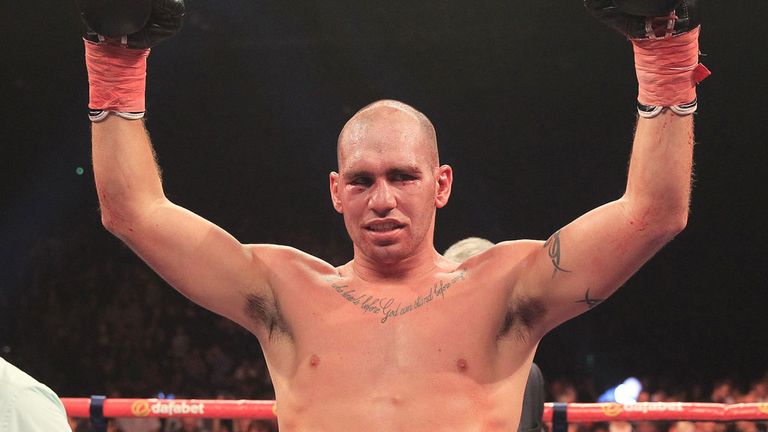 "Jon-Lewis Dickinson is alright at what he does but I find him very one-paced," said Simmons. "I don't think he will be able to bring the same work-rate that I bring to the table. He has my utmost respect and I have a job to do and that is what I am looking forward to doing.
"His strength is probably his movement and his weakness is probably his work-rate and he isn't able to take a decent shot, as we have seen in his last couple of fights. But we will see how he takes my power.
"I think my work-rate and my power will tell and a stoppage is probably what will happen. But if it goes the distance and I win on points, fair enough. The main thing for me is winning and I don't really care how I win.
"I see myself at the top of the tree in terms of the division. I am somebody people who hold the titles don't want to fight. I am definitely up there but I have my mind firmly on doing a job, and then moving on from there."
Watch Fight Night Live from the Metro Radio Arena on Saturday live on Sky Sports 2 from 8pm