Glenn McCrory
Boxing Expert & Columnist
Anthony Joshua will get an amazing welcome in Newcastle, says Glenn McCrory
Last Updated: 02/04/15 6:59pm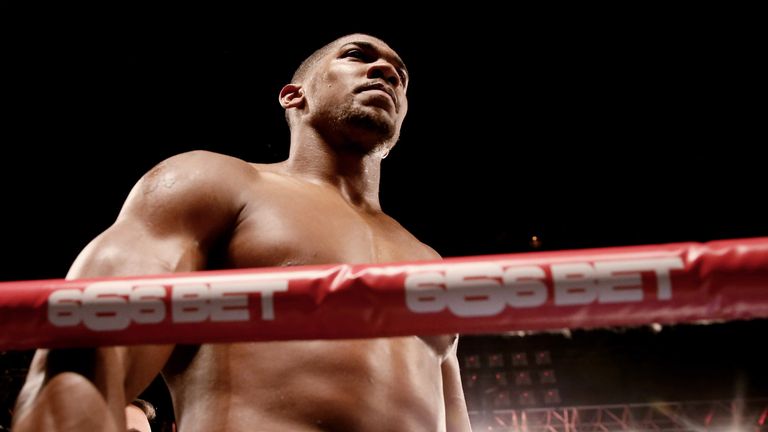 Anthony Joshua is fighting in Newcastle for the first time as a professional on Saturday, so who better than local former world champion Glenn McCrory to tell us - and him - what to expect...
It is a massive weekend in Newcastle and Anthony Joshua is a big part of that.
This city loves its sporting heroes and this is derby weekend as well. We can make the wrong sort of history by being beaten by Sunderland for the fifth time in a row and although we haven't had too many highs of late, the whole place is already looking forward to the weekend.
And with Anthony Joshua before all that, I cannot wait.
There will be around 10,000 at the Metro Arena who are going to be lucky enough see a future superstar of boxing in the ring. There is going to be a cracking atmosphere wherever he goes but this is going to be special.
We have had Ricky Hatton, Naseem Hamed, Chris Eubank and Joe Calzaghe, so we have had some of the biggest names in the game on our doorstep, and the North East fans got behind them. But this one? This will be something different.
Our fans up here are amazing and I will tell you here and now, that if Andre Ward wants to come over to England and fight Carl Froch but not in Nottingham, I guarantee they would sell out St James' Park in a heartbeat.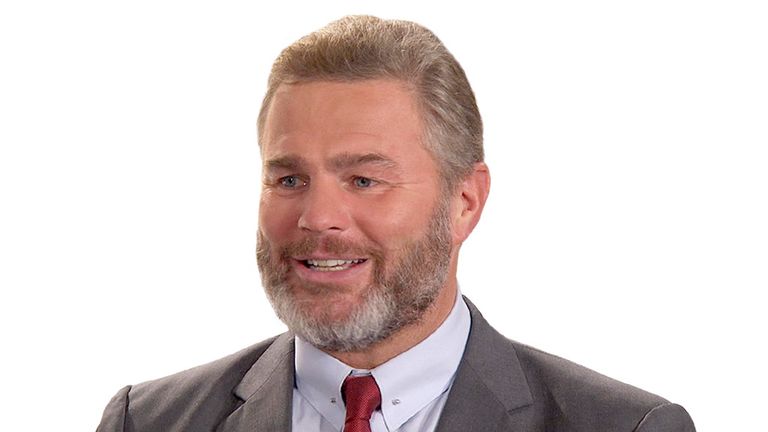 "Hopefully this is the start for the North East. Both Anthony Joshua and Eddie Hearn will see just what support they will get up here. I have a feeling they will be back."
Glenn McCrory
They are super fans and they crave super-fights, so 52,000 tickers wouldn't last long, believe me. And although we do not have many highs these days, if the ground was bigger, we would pack that out too.
Hopefully this is the start for the North East. Anthony Joshua and Eddie Hearn will see just what support they will get up here. I have a feeling they will be back.
This lad has got the lot and he will go all the way. I have been there before and did the route about 26 years and I was there when Lennox Lewis set off on his journey. They were the first fights we showed here on Sky Sports and although I only played a very small part in the ring, I was honoured to be involved in such an amazing journey.
From a fans' angle, the whole nation is already gripped by him but those Newcastle fans will get behind him more than most and they will enjoy Saturday night. And above all, they will remember this night.
When it is all over, down the line, you will look back at nights like this and be glad you were part of it. I was lucky enough to follow Lennox's career from ringside and the same goes for Joshua. The locals up there will know what I am talking about.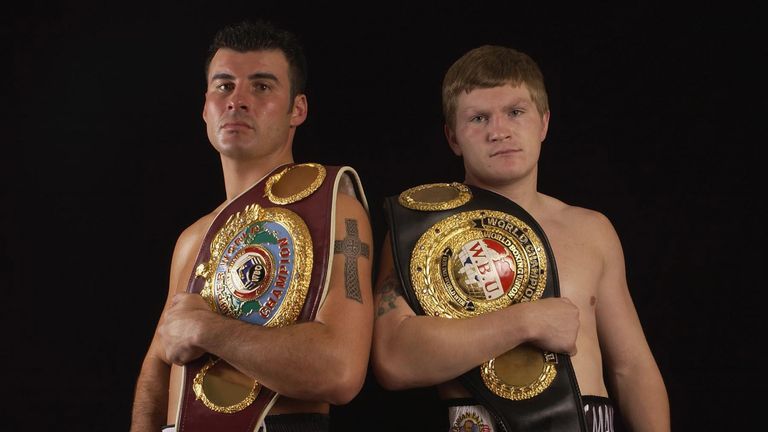 We all have memories that can never be taken away and when we see Anthony Joshua become the heavyweight champion of the world, we will be able to sit back and say, 'I was there when it all started!'.
I wish that was against Kevin Johnson but because of the time out it might be too soon and although Jason Gavern will give it a go, I think we know who the winner will be. As for at the Stadium of Light the next day, I can only hope!
It is a blow that Bradley Saunders' injury has forced him out and this could be a pivotal moment in his career because everything was there for him to shine and step into the spotlight and it hasn't happened. It happened in the Olympics too but I am just hoping he is not one of those unlucky fighters who just falls short.
Jon-Lewis Dickinson lives a stone's-throw away from me and he is a good lad and he will come to fight against Stephen Simmons. If he can win what promises to be a real brawl, he could well get himself back in the mix at cruiserweight. Jon-Lewis and his brother Travis have bounced back before and will give it a real go on Saturday night. They always do.
As for Saunders' loss, it is Anthony Nelson's gain. 'Babyface' is the one fighting Jamie Wilson for the vacant Commonwealth super-flyweight title so it is a great chance to show us just what he can do. He's done it when he's off television and I know he will want to put on a show in front of the cameras.
But we all know Anthony Joshua will be the star of the show. It's just a shame we aren't going to see him there for very long! But Newcastle will love it.
Watch Anthony Joshua v Jason Gavern live  from 8.00pm, Saturday, Sky Sports 2.