Joe Calzaghe believes Manny Pacquiao must apply heavy pressure and back Floyd Mayweather on to the ropes if he is to have any chance of winning their fight in Las Vegas on Saturday night.
Pacquiao is an eight-weight world champion and widely regarded as one of the greatest boxers of all time, but goes into the bout as underdog given that Mayweather is unbeaten in 47 fights.
Although Calzaghe is tipping Pacquiao to lose, he feels he could be proved wrong if the Filippino maintains a high work rate and volume of punches, just as Marcos Maidana did when troubling Mayweather in the first of their two fights last year.
Calzaghe told Sky Sports News HQ: "Manny Pacquiao has definitely got a chance. He has to be very fast, [throw] fast combinations, use his southpaw skills, but don't be too careless because Mayweather is really good with that right hand and that left hook, which is the perfect punch to throw against a southpaw.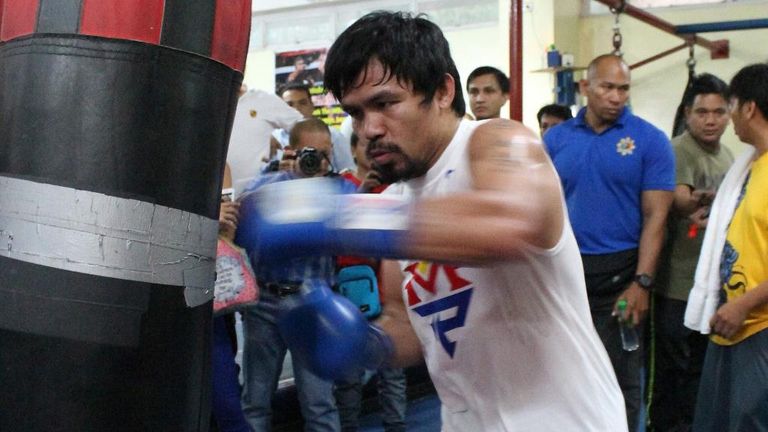 "There is no way he is going to out-box Floyd Mayweather. When it comes to boxing skills, Mayweather is a much better fighter. Manny Pacquiao needs to be aggressive, he needs to throw punches in bunches, combinations, have a high work rate, like Maidana did.
"Maidana is not as good as Pacquiao but he did cause problems for Mayweather when he threw combinations and backed him up on the ropes and let his punches go.
"Personally, if you asked my prediction, I would have to go with the undefeated fighter, Mayweather, to win the fight, probably on points, but Manny Pacquiao is a very dangerous fighter, so it will be edge-of-your-seat stuff."
Mayweather is looking to end his career as one of boxing's elite few undefeated fighters and Pacquiao represents arguably the biggest threat to that record to date.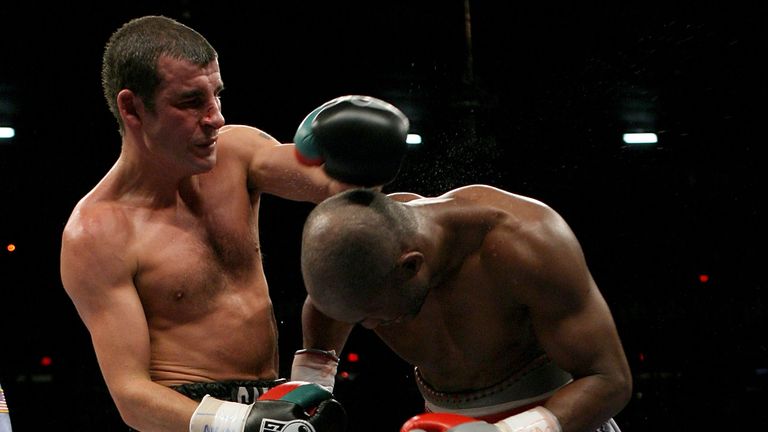 If Mayweather succeeds he will emulate Calzaghe, who quit the sport unbeaten in 46 fights and consequently knows first-hand the pressure the American is under this weekend.
He added: "Speaking personally, there is a lot of pressure in your career when you realise that you could be one of the elite fighters who retire undefeated.
"It's coming to the end of Floyd's career, so I think there is a lot more pressure on Mayweather because he has got that zero. Manny Pacquiao will be more relaxed because he knows he is the underdog and I think he has got one great fight left him.
"There is going to be a lot of pressure on both fighters but I believe that Mayweather will feel more pressure."
Book Mayweather v Pacquiao, Sky Sports Box Office, May 2, via your Sky remote, phone or online now. If you want to record the event, book via your Sky remote. skysports.com/maypac