James DeGale will win world title if he truly believes says Kell Brook
The mind-set is the most important attribute
By James Dielhenn
Last Updated: 20/05/15 5:22pm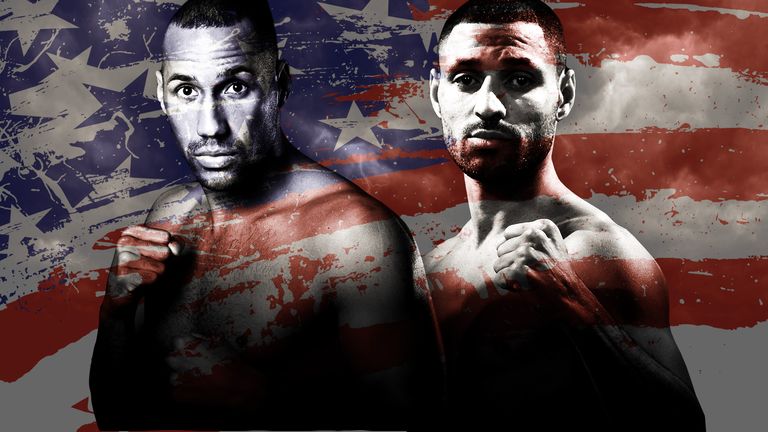 James DeGale may once have needed to consult the history books to find the previous English fighter to capture a world title on American soil, but now could become the second within a year to do so.
Kell Brook's California conquering of Shawn Porter last August earned him the IBF welterweight belt and the Sheffield champion, who defends that title against Frankie Gavin on Sky Sports Box Office on May 30, believes DeGale can also triumph on enemy territory.
DeGale is in Boston, Massachusetts, to fight Andre Dirrell for the vacant IBF super-middleweight title on Saturday night and Brook has outlined the attitude required to return across the Atlantic with a championship in tow.
"You know that you can fight and you believe in yourself," Brook told Sky Sports.
"It's in America, but if the fight was on the moon you'd still think you would go there and win. It's a mind-set.
"It's different, because I was used to fighting in the UK. But as a fighter – an unbeaten fighter – you think to yourself 'that's just what it's going to be'.
"I like to put pressure on myself. I knew that the victory would have tasted a lot better abroad. Having it your own way, and having it favouring you in the UK, although it's fantastic to become world champion anywhere, it's better to go to the champion's back yard where it's stacked against you.
"When you perform and you win that title abroad it feels a lot better.
"Knowing James, he will agree with that. He won an Olympic gold medal in a different country so he travels well. He knows he can fight, and he's very confident about that."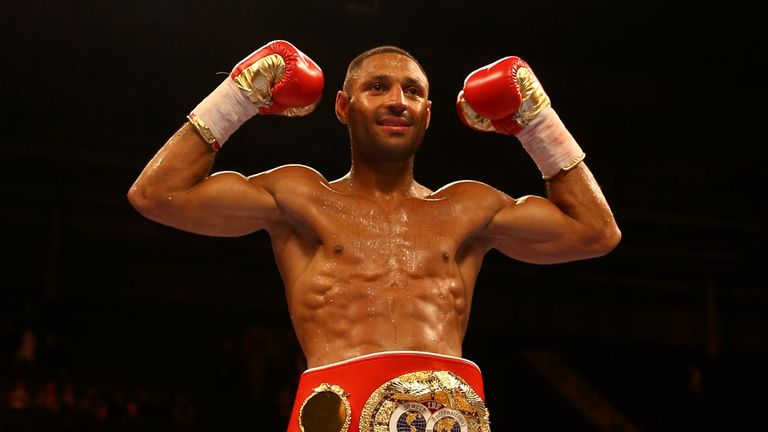 It's in America, but if the fight was on the moon you'd still think you would go there and win. It's a mind-set.
Kell Brook
Brook overcame a gruelling contest with Porter to win a majority decision but admits that travelling abroad into an opponent's homeland causes anxieties.
But the Ingle Gym product advises DeGale that accepting the threat of poor officiating, judging and hospitality takes the psychological advantage away from the home fighter.
"With every fight, it's me and my team against the world," said Brook.
"I think that the world is against me. We know what to expect. We've had situations where we've been put in a small changing room – people try to do things that upset you and I've had that in my career.
"The judges popped into my mind when I went to America. You're always going to think that they would want the champion to stay in his country with the world title.
"You have to be ready for anything – you have to be focused and tunnel visioned, knowing that it will just be you and your opponent in the ring.
"You embrace the things that happen before the fight. I embrace that I'm not normal – all this pressure is stacked against me but I excel. He can prove, like I did, that no matter where you are or what's put in front of you, he can go out there and do it."
Watch DeGale v Dirrell live on Sky Sports 1, from 8.00pm, this Saturday.