Andre Ward made an impressive return to the ring with a ninth-round stoppage of England's Paul Smith at Oakland's Oracle Arena on Saturday.
Fighting for the first time in 19 months because of a protracted legal dispute with his former promoter, the late Dan Goosen, Ward dominated from the start against the former British champion, whose corner threw in the towel with Smith's face covered with blood.
Smith spent most of the fight in defensive mode and although he did connect with a big right-hand in the seventh, Ward shrugged it off and responded with his own flurry which opened up a cut on his opponent.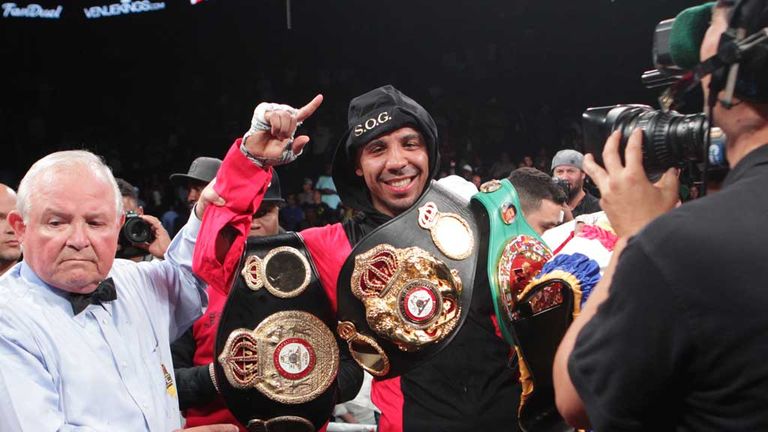 He landed more big punches in the eighth as blood started dripping down the left side of Smith's face.
"It took some time to get the rust out," said Ward. "I started strong with the jab. I really wanted to come out with a big bang. I have a great coach and he told me take your time and the knockout will come. I could see his legs getting a little wobbly."
Another cut opened in the ninth before trainer Joe Gallagher threw in the towel and Smith said he thought he broke his nose in that final round.
"Smith was taking unnecessary punishment," Gallagher said. "Andre kept cutting open that cut over his eye. Blood was pooling over his eye. It was a war we didn't want to continue."
The fight was Ward's second since beating Carl Froch in December 2011 in the Super Six super middleweight tournament final.