Jamie Moore
Trainer & Pundit
Manny Pacquiao, Tyson Fury, George Groves... it's Jamie Moore's latest column
Last Updated: 08/07/15 3:06pm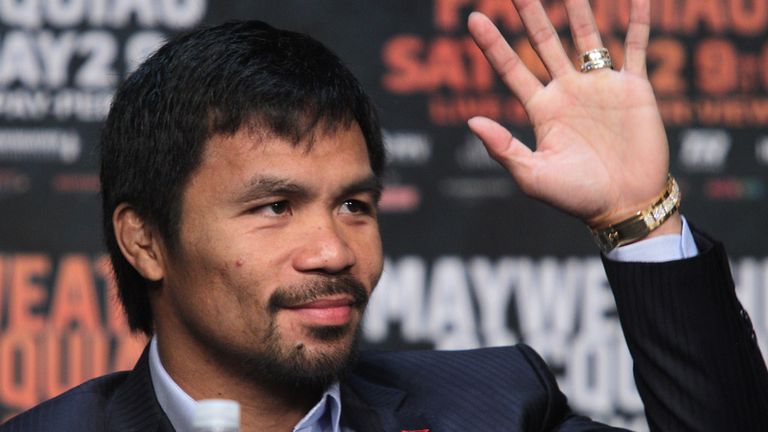 Manny Pacquiao says he will fight on, two British fighters get their world title shots and there are two massive fights coming to Manchester... Jamie Moore shares his views.
Manny Pacquiao says he will fight again next year. Pleased to hear that?
Jamie says: I'm not sure I want to see Manny box again if I am honest. He has cemented such a great legacy over the last 10 years and the Floyd Mayweather fight was the pinnacle of his career, so regardless of the injury - whether you believe it or not - I just can't see him being as good as he was. In fact the only thing Manny can do now is damage that legacy. He doesn't need to do it for money, he doesn't need to do it for achievement and I would just like to see him walk away with his head held high, and everyone's respect.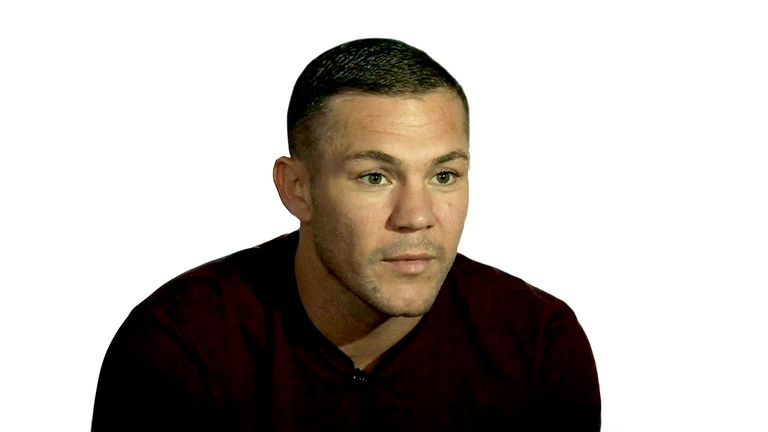 I just can't see him being as good as he was. In fact the only thing Manny can do now is damage that legacy.
Jamie Moore
The one thing I definitely don't want to see is a rematch with Mayweather, even if that shoulder is fixed. Floyd has proved that he is head and - excuse the pun - shoulders above anyone around that weight so what is the point Manny trying again?
Tyson Fury will be off to Germany to take on Wladimir Klitschko so are we going to see him trying to wind up the champion in his own backyard?
Honestly, I don't think you can. I've seen all those videos of Shannon Briggs trying to get under his skin and every single time, Klitschko kept his composure. The only time he got to him was when he was paddling on the surfboard and Briggs was chasing him in a speedboat and he eventually fell in! Other than that Wladimir is always calm and collected but if anyone can wind him up it will be Fury. It has to be part of the gameplan, take a few chances in the build-up because you need to get Klitschko wanting to knock him out. Then you've got a chance and we know Fury can punch and we have seen Klitschko knocked out as well.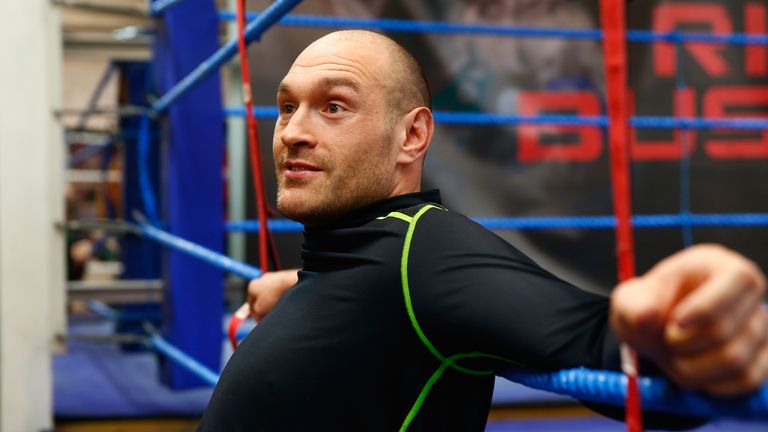 He has got a chance, but I think Klitschko knows he is a dangerous opponent so he won't take his eye off the ball. And don't forget Vitali is never far away and while he might have a slight chance of winding one up, there is no chance you will do it to both of them! 
Another British world title challenger is heading to the champion's home territory in the shape of George Groves. What do you make of his chances?
I think this suits George. It's the same sort of thing I said about James DeGale going out to fight Andre Dirrell and he will thrive on that sort of occasion, topping the bill in Las Vegas, fighting for a world title. Groves is one of those fighters who will be in his element in a situation like that, going into the champion's backyard to challenge the champion. Don't forget that before that first Carl Froch fight, people were questioning him, he was the massive underdog, the villain and yet despite the outcome, he showed he can mix it with the best.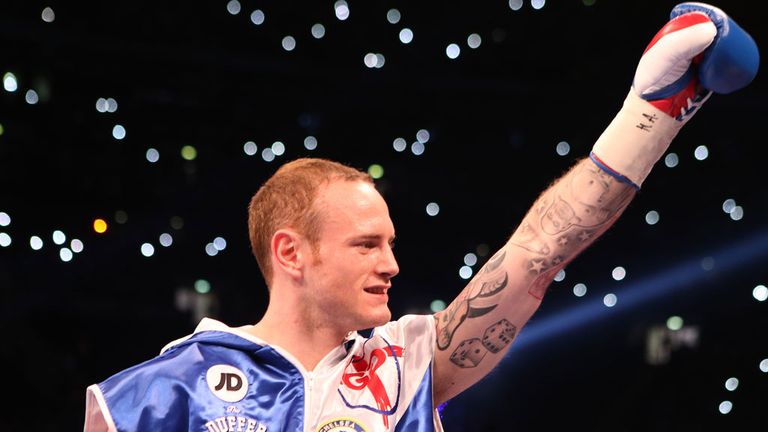 For the second Froch fight, he wasn't in his element as much. People knew him, started to like him and he wasn't so much of an underdog after that first-fight stoppage. George is the sort of fighter that loves it when his back's up against the wall and this will bring the best out of him. Badou Jack is a good fighter but George has a huge opportunity to prove everybody wrong and I hope he does.
Manchester could have another world champion this weekend with Terry Flanagan but what do you make of the man he is up against, Jose Zepeda?
Terry is one of Steve Wood's fighters so I've followed him all the way through his career and with it being for a world title, I am really interested in this one. But I've got to say Jose Zepeda is very impressive. I've watched three or four of his fights online and he is good. He is a big, big puncher and the one thing that worries me is that Terry is a high-pressure, hard-working fighter, so he will be in front of Zepeda, letting his hands go and there lies the danger of walking into one.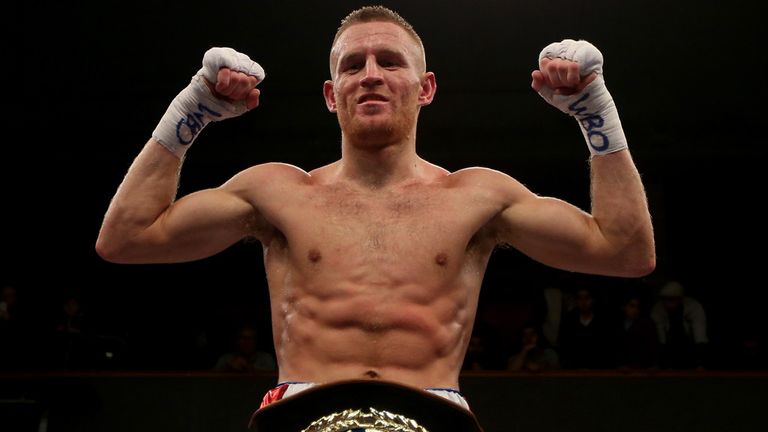 I hope he is a little more cautious and can take the sting out of Zepeda and work his way in. Zepeda is spoken highly of in gyms and is fighting for a world title - and he wouldn't have been used as a sparring partner for Floyd Mayweather if he wasn't any good. All the ingredients are there for him to become a world champion but the same goes for Terry. I believe he'll win and I will be keeping all my fingers and toes crossed!
The following week will see a massive and emotional night when Ant Crolla fights Darleys Perez for a world title. Looking forward to it?
Of course. It will be a special night for all of us in Manchester. For Crolla to go from being close to not even boxing again to this opportunity straight away will have us all on the edge of our seats. The determination and desire he's got since almost not fighting again, will be one of the big factors pushing him through and hopefully winning it. It is going to be emotional but I think it's going to be a positive for him, not a negative. 
Boxers have to be so mentally strong and of course today is 10 years since that Michael Jones fight, when I'd been through hell and it almost got to me. I very nearly just walked away from the arena that night. And if I'd hadn't had enough confidence in my team, I'd have just walked away. But they calmed me down and of course Ricky Hatton is in that piece and while he was the last one to say something, he was the one that finally got me smiling and forgetting about all those nerves. But Oliver Harrison took me right out of it, took me into the shower cubicles on a chair, and just told me to sit there and relax, calm down and told me I had the beating of Jones.