Kiko Martinez: Scott Quigg latest British fighter to take on Spaniard
Opposite Corner: Kiko Martinez
Last Updated: 16/07/15 3:09pm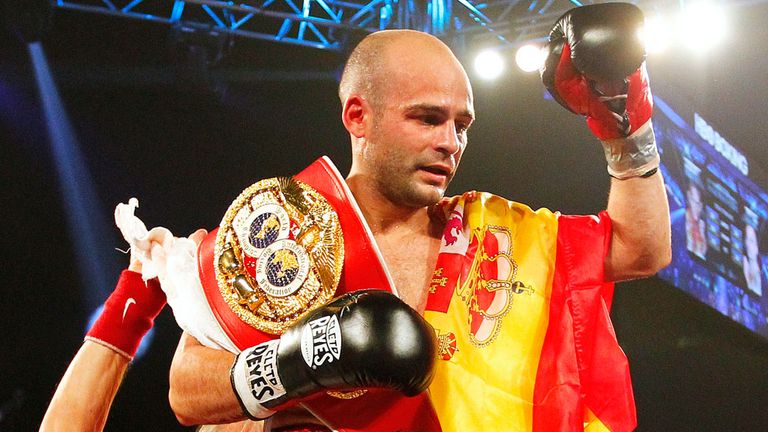 Kiko Martinez is back on British soil to try and snatched Scott Quigg's world title away so although you might well have seen him before, we can't ignore him...
Well we've obviously seen and heard from him but give us a quick breakdown...
Well he is Spain's best-known fighter, a former IBF world champion, who has always boxed at super-bantamweight and his current record is 32-5-KO24. His one stoppage loss was the first meeting with Carl Frampton.
Ah, it was never going to be long before The Jackal cropped up. Remind us of that first meeting...
Well Martinez had pulled out of two proposed clashes but was true to his word in February 2013 and put his European title on the line in front of packed crowd at the Odyssey Arena in Belfast. He took plenty of shots and was eventually floored by a right in the ninth. Although he beat the count, he could not regain his balance and the referee stepped in. It was the fifth time he'd lost but, as I said, the first time he'd been stopped.
The first time he was stopped? Wow. But the second fight wasn't so dramatic right?
On the contrary. There was the small matter of his IBF world title on the line and while there was an estimated crowd of 8,000 for the first one, around 16,000 packed the open-air venue in Belfast's Titanic Quarter for the rematch, which ended in a unanimous decision victory for Frampton.
Had Martinez been a world champion for long?
Just over a year. He won it out in New Jersey, snatching the strap from Colombia's Jhonatan Romero in six rounds on the undercard of Darren Barker's own world title dream coming true. Martinez then made a homecoming defence in Elche and beat Jeffrey Mathebula before taking it out to Japan to see off Hozomo Hasegawa in nine.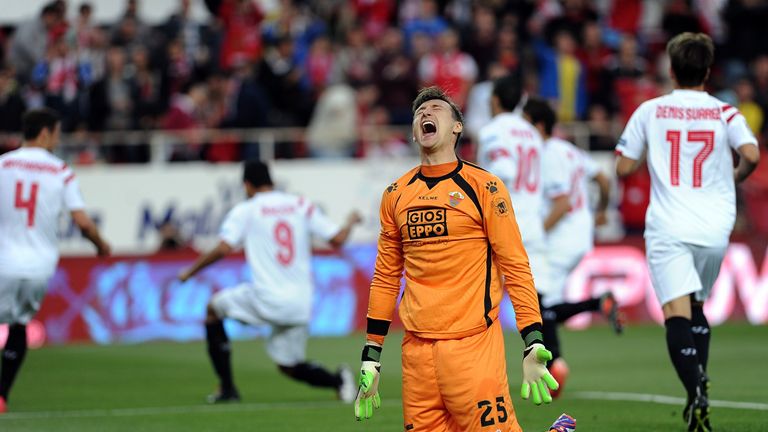 Hang on, Elche. Why have I heard of that place before?
They were the football team that surprised us all and reached La Liga but at the end of last season, they were relegated due to unpaid taxes. They're not quite Barcelona or Real Madrid and getting back to boxing, Martinez is probably closer to them in terms of continental clashes. He has been European champion three times. Mind you, Spanish boxing hardly breeds El Clasico scraps and in fact, Kiko has only boxed four compatriots (and they came in his first 10 fights).
Did he ever do anything in the Olympics?
Nada, as they say. But his amateur record was 40-0 with 38 KOs and with Athens 2004 looming, it looked likely but the Spanish amateur association wanted him to sign a four-year deal and he chose to turn professional instead.
Tell us something slightly more interesting about what he's done as a pro, then!
Martinez has boxed around the world. America - only once though - Argentina, South Africa, Japan, France, Italy and of course over here. Sit down on Saturday night, turn on Sky Sports, and impress your mates.
How come we seem to have seen so much of him then?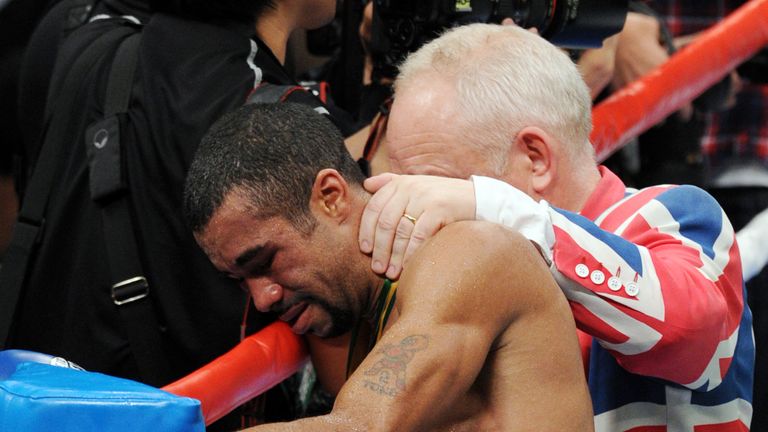 Quigg is going to win. I beat Martinez twice in 2008 and 2009 and the second time round, the fight should have been stopped.
Rendall Munroe
Well he has boxed in Britain five times. The two against Frampton of course, and two against Rendall Munroe as well. Martinez had knocked Bernard Dunne out in a round to win the European title in Dublin but he lost his first defence to the 'Binman' on points in March 2008.
It was a close decision, so he was given a rematch 11 months later but he lost unanimously. It took him another four years to return, in preparation for the first Frampton fight, and he out-pointed Dougie Curran in six in Belfast.
Is that it?
Not quite. He took on Nottingham's Jason Booth for the vacant European title for the third time but did it on home soil in Madrid in April 2011. Booth gave everything but was knocked out in the 10th... Oh, and Martinez should've boxed in Belfast long before the Frampton affair when he was due to take on Wayne McCullough in December 2007.
It was the Pocket Rocket's comeback after two years out and the famous Kings Hall was going to be crammed but Martinez failed the catchweight, was given the chance to go away and lose it, but didn't. The fight was called off.
At least that was a while back, so what can we expect from today's Kiko Martinez?
He's got a very, very good jab. It's under-rated so that is something I can't afford to ignore
Scott Quigg
He will probably do exactly what it says on the tin. He will keep coming forward and he will absorb plenty of shots, that's for sure. "He's hard as nails," was Frampton's fair assessment and Quigg never takes a fight lightly - he knows he is in for a tough night. He also thinks the Spaniard has certain qualities that are over-looked. Quigg said: "He's got a very, very good jab. It's underrated so that is something I can't afford to ignore."
How have the bookies got it then?
Unsurprisingly Quigg is the heavy favourite at 1/4 with Martinez's first title win against a Briton out at 100/30 and the draw is 28/1, with Sky Bet.
Not to be confused with...
Sergio Martinez, the former middleweight king, Kiko, a Spanish international striker who played in Euro 96 (but did not play for Elche), and Kika Martinez, the Brazilian actress.