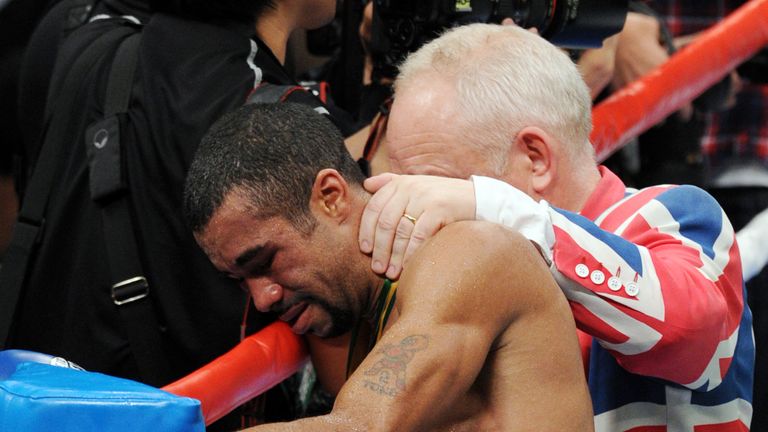 Former world title challenger Rendall Munroe has issued a damning assessment of the politics he feels plagues the sport.
The Leicester southpaw held the European super-bantamweight title for nearly two years - twice beating Kiko Martinez - and then travelled all the way to Tokyo, Japan for a shot at WBC world champion Toshiaki Nishioka in October 2010 that ended in a points defeat.
After returning to England, Munroe racked up a trio of victories before facing Scott Quigg for the interim WBA world title but after a technical draw, was stopped in the sixth round of the November 2012 rematch and was unable to secure another shot at a world champion.
Now 35, Munroe has not ruled out returning to the professional ranks once again, although he is currently focusing on helping troubled youths.
He told Sky Sports: "Everyone keeps asking me if I'm definitely retired. The things I wanted out of boxing weren't going the way I wanted so I called it a day but obviously I'm still training and staying fit.
"At the moment, I'm working with children who are excluded from school and I've got my own gym set up as well. Doors and roads are still open for me everywhere.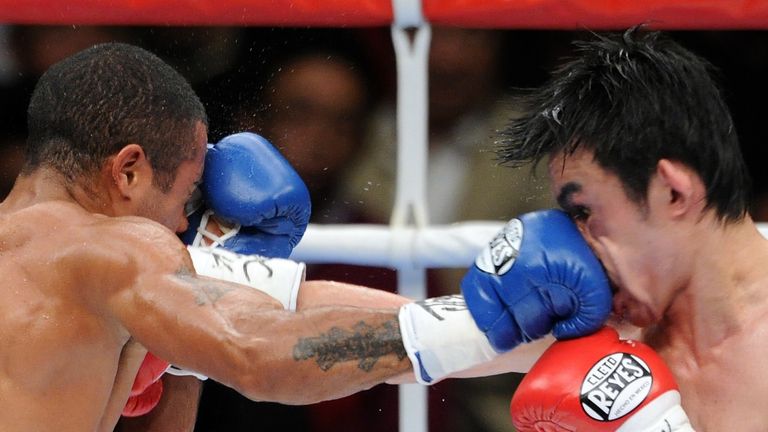 Nishioka was a serious world champion. I went there and proved I was good enough at that level and got all the doors closed in my face.
Rendall Munroe
"It's a strange one. Since I've stopped fighting, I'm not watching boxing as much. It irritates me to watch after what happened for me.
"I proved myself good enough to fight for a world title. As soon as I boxed pound-for-pound against Toshiaki Nishioka, that was it - after that I was struggling to get fights.
"I fought Scott Quigg but for me, personally, to come from where I came from and all the hard work I put in, to box for a world title on the other side of the world and to get nothing afterwards was frustrating.
"With Nishioka, I proved myself that I was worthy of coming up from European level. He was a serious world champion. I went there and proved I was good enough at that level and got all the doors closed in my face.
"I was in the boxing game to be the best in the world. What money came with it was a bonus. I don't want fights just for money - I'm in there to prove I'm the best. Towards the end, it wasn't like that so I questioned whether I was in it for the right reasons.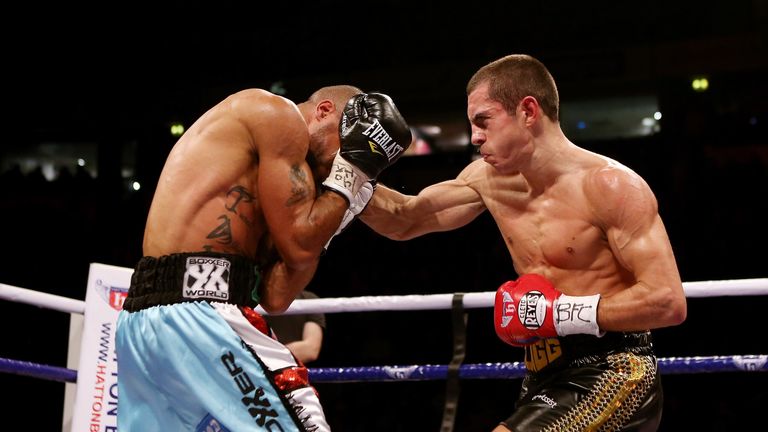 "Anybody who is watching boxing now, who is deep into boxing and really cares, they think: 'Look at Amir Khan and Kell Brook. Why aren't they fighting?'
"Isn't it supposed to end up as the best against the best? Aren't you supposed to prove yourself as one of the best in Britain, then one of the best in Europe and then one of the best in the world?"
Looking ahead to Quigg v Martinez on Saturday, Munroe, who suffered defeats to Lee Selby and Josh Warrington in 2014, said: "Quigg is going to win. I beat Martinez twice in 2008 and 2009 and the second time round, the fight should have been stopped.
"It's no longer about the best against the best. It's about how much money you can make. Quigg and Frampton should have fought a long time ago but now it's about how much money, how they can build it up.
"I think Quigg v Frampton is a real 50-50 fight, personally. Quigg is very skilful and he sets traps. Then you've got Frampton who is a bit more aggressive. It'd be a great fight."