In his latest diary, Jason Quigley reveals Bernard Hopkins' wise words and hopes to earn the recognition of Gennady Golovkin and Miguel Cotto.
Jason Quigley
Age: 24
Fights: 7
Wins: 7
KOs: 7
Defeats: 0
My last fight was on a big card, it was the last ever boxing show to be held at the LA Sports Arena, where the Los Angeles Olympics was held. It was a historical event, Muhammad Ali, Julio Cesar Chavez Jr, Amir Khan, all these big names had fought there before, and it was great to put on a good performance on such a big occasion.
The guy I fought, Tom Howard, was definitely a step-up in class for me. He had never been stopped or dropped and was meant to be a tough character who could take me a few rounds.
I started working the body early on, throwing a back hand to his body, which was hurting him.  In the second round, I threw a right hook over the top which caught him and down he went. He got up and I could see he was still hurt, his eyes were still glassy, and I went in for the finish. I stayed smart, didn't go in throwing bombs, caught him with another right hand. When he got up I stepped in with two hooks and the referee stopped it straight away.    
I had a lot of friends and supporters there. My girlfriend and some of my best friends from when I was a kid were over. They had travelled all the way from Ireland and just to see them was absolutely amazing - it makes the win all the more special.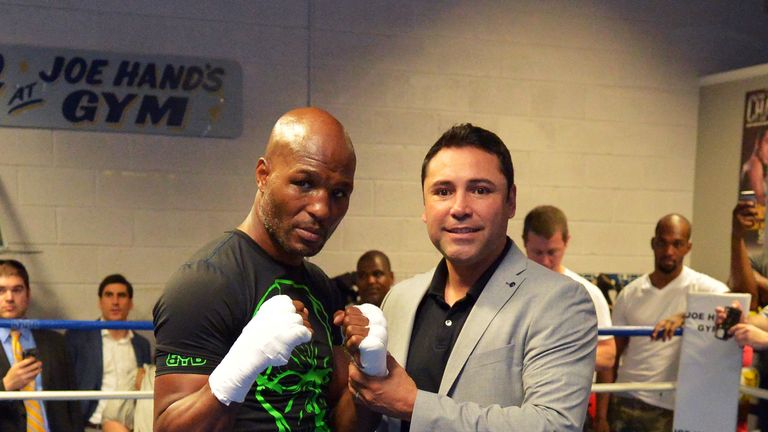 In the changing rooms before the fight, Bernard Hopkins from Golden Boy Promotions came to see me. It was a bit surreal to have a great fighter like him sitting and talking to you before a fight. It was a great confidence boost. It's a fantastic experience to have the likes of Hopkins sitting with you, chilling with you, giving you bits of advice. He was telling me to stay calm, get in there relax and enjoy it - the real simple things. If you enjoy what you do, it will come natural to you. He was very pleased with my performance and said it was very hard to believe that I've only had seven fights as a professional.  
It's been a busy time for me inside and outside the ring. I was asked to host a dinner for athletes ahead of the Special Olympics here in Los Angeles. It was inspirational to meet some of the competitors. They were so excited about the occasion. I want to congratulate the two Donegal men, the gymnast and the golfer, who performed really well. There is no word to describe it other than inspirational, they work so hard and just enjoy every single minute of it. They give it absolutely everything.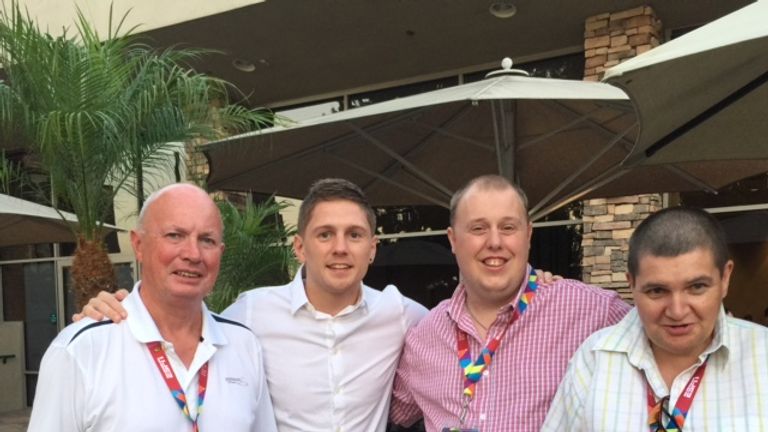 I'm back in action this Saturday against Michael Faulk. It's a fight to keep me busy and keep me in the ring. I'm just getting ready now and have to take care of business again and keep climbing the ladder. By Christmas time next year, I hope to be established in the middleweight division and the likes of Gennady Golovkin and Miguel Cotto will know about me and I'll be catching up on their heels.