Amir Khan has revealed he is in talks about a showdown with Manny Pacquiao and remains hopeful of fighting Floyd Mayweather despite the American's retirement.
The Bolton welterweight believes a fight with former stablemate Pacquiao would be "huge" and dismissed reports he could face former WBO light-welterweight champion Ruslan Provodnikov in his next bout.
Khan, who has not fought since defeating Chris Algieri on points in May, has been linked with a Dubai showdown with Shane Mosley, while Provodnikov claimed his team were in talks over a November date in America.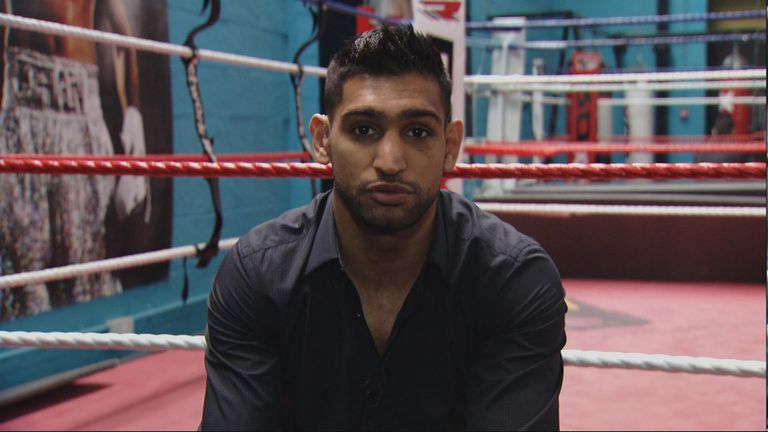 However, Khan told Sky Sports News HQ: "No one has approached me about that fight.
"I don't know anything about it, [Manager] Al Haymon has not even mentioned that fight to me.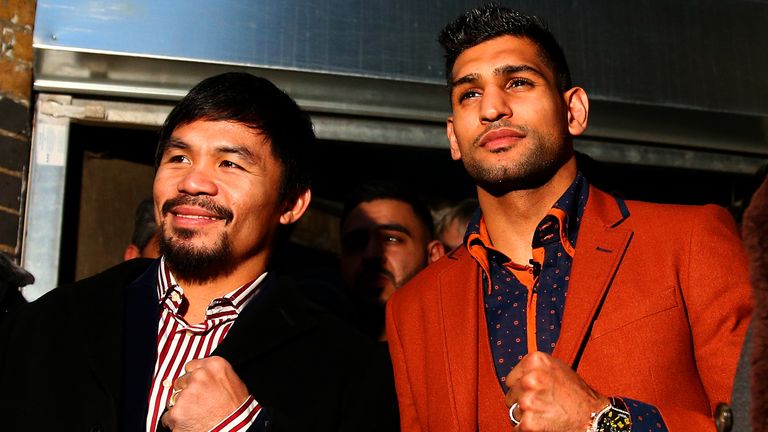 "So I think it is just a rumour to be honest with you, but the Manny Pacquiao fight seems more likely to happen.
"We are working on that fight, we are speaking to [Pacquiao's promoter] Bob Arum and his team and I think if that is going to happen, it will happen early next year.
"It's a good fight for me. We know each other quite well, we've done up to 100 rounds of sparring. I used to train with Freddie Roach before so it makes a good story line as well.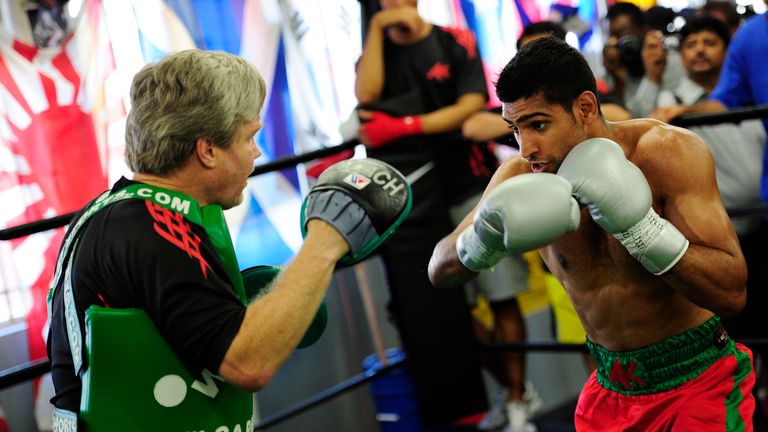 "But I think it is a good time to catch Manny Pacquiao now, I think it would be a huge fight, I don't know where it's going to be yet but we are talking terms and negotiating if we can make the fight happen."
Khan, who had campaigned to fight Mayweather in the American's swansong, paid tribute to the pound-for-pound king after he hung up his gloves following his 49th straight win.
"I'm obviously very upset I didn't get the fight," added Khan. "We have to remember him as a great fighter. He was a very good fighter, what he did in boxing, all the entertainment, the showbiz and everything.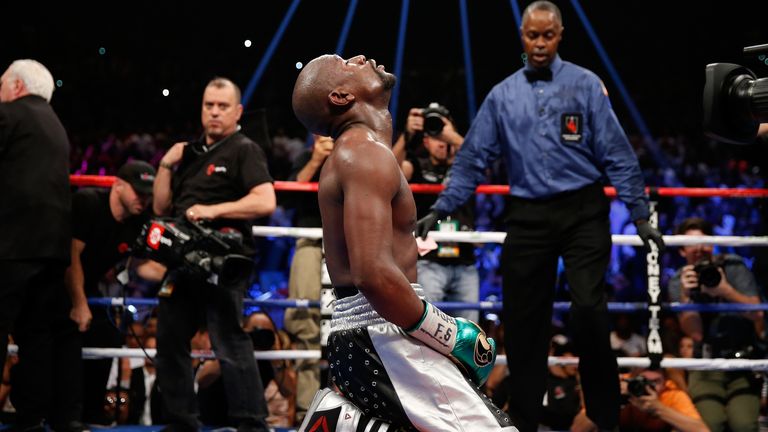 "Not a lot of people liked him, people thought he was very arrogant or disrespectful but that's what type of character he was.
"He was just nice to watch, he was just one of those funny guys to watch, but in the ring he backed it all up with his boxing skills, speed and power.
"He is going to be remembered as a great fighter, obviously I am upset I didn't share a ring with him and give him his first loss because I really believed I had the tools to do that but he's always going to be remembered.
"Who knows, he might come back for the 50th fight, I can't see him retiring. I know what Floyd Mayweather is like; I've spent time with him, I've been in the gym with him, he's a guy who can't stay in one place.
"So I really believe he will come back for that 50th fight and I really think he will go for that Amir Khan versus Floyd Mayweather fight."