Wayne McCullough shares his views on Miguel Cotto's defeat to Austin Trout
Miguel Cotto and Austin Trout's light-middleweight title clash left Wayne McCullough enthralled.
Last Updated: 04/12/12 12:44pm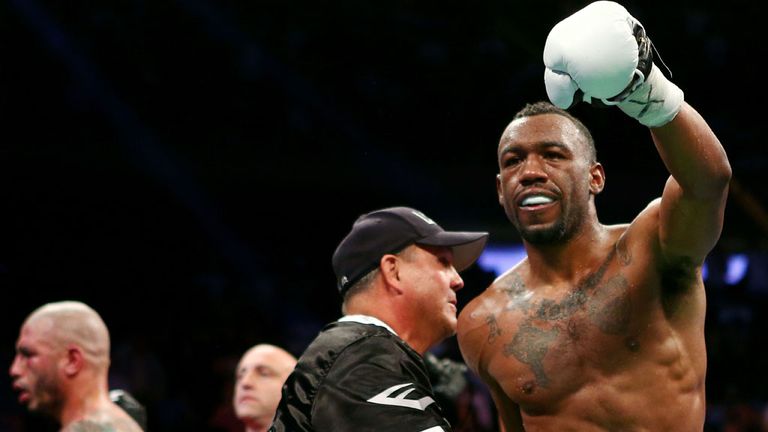 He was now set to face undefeated Austin 'No Doubt' Trout for the WBA belt he won when he beat Yuri Foreman in June 2010.
His skills and reflexes had slipped a little after he took a pounding from Antonio Margarito in July 2008 when he was stopped in the 11th round, and he hasn't been the same fighter since.
That win for Margarito is now questionable because of his hand wrap issue, but Cotto got revenge over him in December 2011 when he forced Margarito into a stoppage due to his swollen right eye; justice was served.
Cotto also lost by stoppage to Manny Pacquiao in the 12th round of their catchweight fight at 145 lbs. Cotto had been fighting at 147 lbs for a few years before that so coming down in weight may have affected him.
Trout was stepping into the Lion's Den as New York's Madison Square Garden was a home away from home for Cotto. New York has a big Puerto Rican population and they always came out to support him.
Trout won the vacant belt in February 2011 and had defended it three times since. Taller than Cotto by a few inches and a southpaw, he was a good boxer and had decent punching power.
This was a big step up for him but also a big opportunity to make his name known around the glove.
Cotto was once in the top pound-for-pound rankings but Trout was the champion going into this fight and he showed it in the first four rounds by winning at least three of them.
Distance
He kept his distance landing straight right jabs then long left hooks off Cotto's head. Occasionally he would drop in a hard left to Cotto's body. Cotto was trying to get close to land his left hooks and at times he did so but maybe only enough to take one of the rounds in the first four.
In the next four the fight changed patterns a few times as Cotto went on the back foot for a couple of rounds to make Trout come to him and it worked as he was landing left hooks. Then in the eigth Cotto pushed forward as if he thought he was trailing on the cards.
It looked like Trout was ahead going into the final four. The pace was fast and the action was non-stop as Trout landed a left uppercut off Cotto's chin in the ninth then followed up with hard lefts to Cotto's body that hurt him badly and he turned away. The referee called a low blow as it was on the belt line.
Trout slowed a little in the 10th as Cotto got close to land left hooks but Trout matched him punch for punch. It was a very close round.
Cotto's face was bruised up going into the final two rounds but Trout's face was clean. The action in the final round was toe to toe but Trout was the one pushing Cotto, making him fight. In my opinion, this round was one of the best in boxing this year.
The judges all awarded Trout the victory on scores of 117-111 twice and 119-109. Close rounds went to Trout. I had it 117-111 for Trout.
This was Cotto's first loss at the Garden, he wasn't happy with the decision and walked out, but Trout looked the part from the first bell, relaxed, confident, had the right gameplan and executed it to beat a great fighter like Cotto.
They could do it again as it was a great fight to watch.
Knockdown
Two former champions, both unbeaten, and a former contender also made ring appearances this weekend.
Joan Guzman a threee division champ failed to beat Khabib Allakhverdiev of Russia for the WBA light welterweight title. The fight was stopped when Guzman injured his left knee.
He got dropped in the third which led to him losing. It went to the cards. The judges scored it 76-75 twice for Khabib and 76-75 for Guzman. The knockdown made the difference in Guzman losing.
Former lightweight champion, Paul Spadafora, made his second appearance in 2012 by beating Soloman Egberime on a wide score points decision.
And one time world title challenger Peter Manfredo Jnr came of retirement after his November 2011 KO loss to Julio Ceasar Chavez Jnr. He beat journeyman Rayco Sanders on points.