Lucky call for Roman
Roman Martinez fought gamely in New York, says Wayne McCullough, but should have lost his title.
Last Updated: 25/01/13 9:52am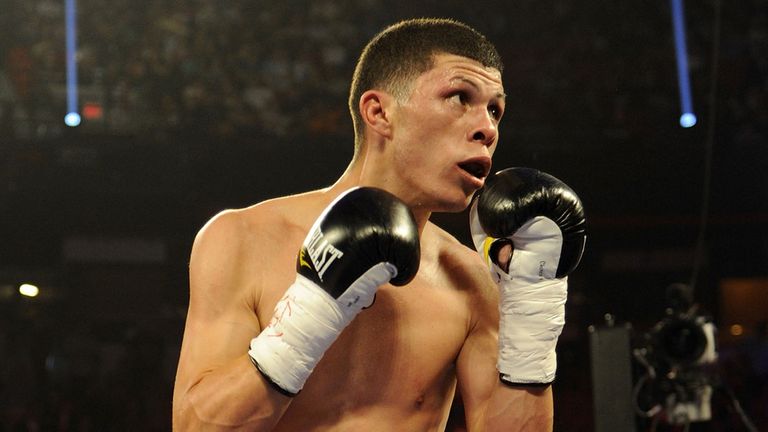 A big boxing triple header took place in Madison Square Garden in New York this past weekend.
Roman Martinez, whose only defeat came against Ricky Burns in 2010, defended his WBO super-featherweight belt against Juan Carlos Burgos, a big puncher with 20 wins via knockout from his 31 fights.
Burgos started the fight using his height and reach, landing long jabs and hard body shots, while Martinez, as usual, plodded forward throwing non-stop punches.
The early rounds were back and forth with Burgos probably winning the majority of them, but Martinez was getting stronger as the fight got into the second half. Burgos landed a left hook to the temple of Martinez, rocking him, but he cleared up quickly.
Burgos continues to keep space between him and Martinez, landing hard body shots, and most of the time avoiding any real punishment. Martinez was taking a lot of shots but was always in the fight up until the final bell.
The judges scored the fight a draw which was a surprise as Burgos, who finished the last round strong, looked like he had pulled out a world championship at his second attempt.
The judges scored it 117-111 for Burgos, 116-112 for Martinez and 114-114 a draw. Martinez must get credit for his non-stop pressure fighting and it wasn't the worst decision we have seen, but Burgos should have had his hand raised.
Covered
Meanwhile, WBA middleweight champion Gennady Golovkin of Kazakhstan, who fights out of Germany, took on American Gabriel Rosado, who had just won an eliminator in December, albeit at light-middleweight for the IBF strap.
Golovkin dictated the pace and hit Rosado with everything, including hooks to the head and body shots, but Rosado was catching everything with his face which was covered in blood.
He was trying to win, landing good uppercuts and straight left jabs to the head, but a really bad cut over Rosado's left eye caused a lot of blood to pour down his face and his team worked hard in the corner trying to stop the bleeding at the end of the sixth.
The doctor and referee, Steve Smoger, had a good look at the cut in the seventh but let it go ahead and Golovkin continued to pressure Rosado to try for the stoppage.
Rosario's corner threw in the towel with about 30 seconds to go in the round. Rosado didn't complain. While Golovkin looked impressive, getting a good win and defending his title.
Picked
WBO featherweight champion Orlando Salido was also in action and took on Miguel Angel Garcia; Garcia was undefeated at 30-0 with 26 knockouts so he could punch.
Salido, with 27 knockouts from 53 fights, had lost 11 but that was deceiving as he is a good little fighter and two-time belt holder. However, Garcia, who is trained by his brother and former world champion Robert Garcia, was the boss in this fight from the start.
Salido pressured but Garcia picked his shots perfectly and landed a left hooks to his opponent's chin in the first round, dropping Salido.
He got up and although he had over a minute to go, Garcia was patient and calm. Then with about 10 seconds left in the first, another left hook to Salido's chin put him down again, while a right uppercut in the third hit Salido's chin and his glove hit the canvas.
In the fourth, another left hook put Salido down for the fourth time, but an accidental head-butt in the eighth by Salido broke Garcia's nose and the doctor stopped the bout.
Garcia got the technical decision win on all three cards as he was well ahead, winning every round plus getting extra points for the knockdowns. The judges had it 79-69 twice and 79-70 for Miguel "Mikey" Garcia.
Garcia picked up his first world title showed sheer class.