A belter at welter?
Wayne McCullough thinks Amir Khan would beat Vyacheslav Senchenko if they fought at welterweight.
Last Updated: 10/02/13 2:51pm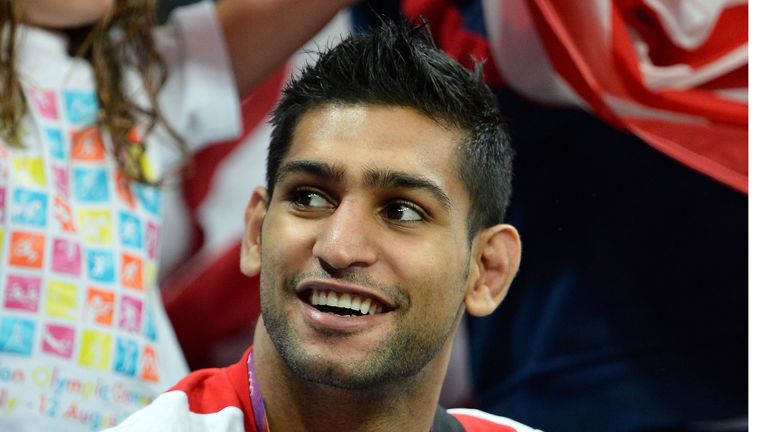 Vyacheslav Senchenko was the WBA welterweight champion until he lost to light-punching Paulie Malignaggi in April 2012 by stoppage.
The Ukrainian was then handpicked by Ricky Hatton in November last year as the opponent for the Hitman's comeback and while Senchenko was never a top world champion, he did enough to end Hatton's career, stopping him with a left hook to the body.
At 5' 10" and having been a welterweight throughout his career, Senchenko was recently asked to fight Amir Khan at a catch weight of 144 pounds since Khan is a light welterweight.
He refused saying 146 pounds is the lightest he would go down to which is just below the welterweight limit and as Khan wouldn't take the fight at 146 pounds, it is not happening.
Senchenko is right in his refusal; catch weights should never happen and if a fighter wants to fight someone in a higher weight division they should go up to that weight to face them.
Manny Pacquiao was all for catch weight fights when he fought his third bout with Juan Manuel Marquez in 2011 and again against Antonio Margarito in 2010 but, as the big name, he got away with bringing guys to that weight.
Skills
Khan was talking about going up to welterweight following his fight with Danny Garcia in July to face pound-for-pound king Floyd Mayweather, but those plans changed when he got KO'd by Garcia.
I'm sure if he had beaten Garcia he would not have been able to make Mayweather come down to meet him at a catch weight, so he would have had to go to 147 pounds.
Khan is big enough to be a welterweight and definitely has the skills to beat Senchenko, while his future opponents could be Mexicans; Humberto Soto, whose best fights were in lower weight classes, and Pablo Cesar Cano, who just lost a split decision to Malignaggi, could definitely be in the running.
Khan's old foe Lamont Peterson, who beat him in December 2011 and tested positive for a banned substance prior to his rematch with the Briton, has just signed with Oscar de la Hoya's Golden Boy Promotions, so maybe Khan can get another fight with him.
Khan is a Golden Boy fighter and Peterson is a light welterweight so there would be no need for a catch-weight fight.