George Groves impressed on ring return, says Johnny Nelson
'Yafai brothers and Luke Campbell also showed huge potential'
By Johnny Nelson
Last Updated: 02/10/14 12:44pm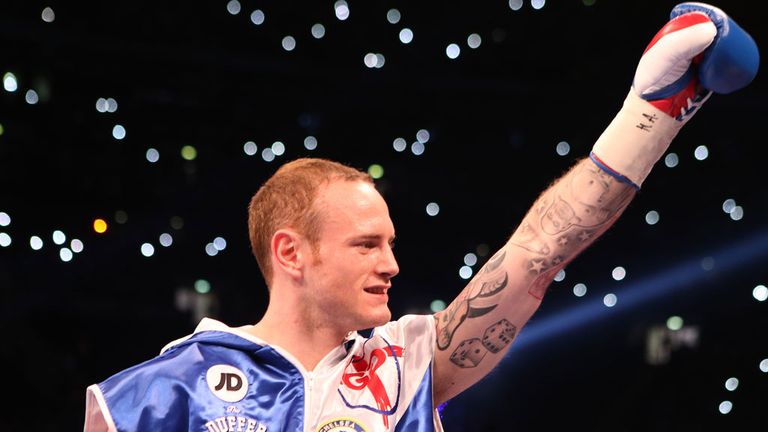 George Groves' thrilling comeback win shows he is over his defeats to Carl Froch, says Johnny Nelson.
Love him or loathe him, George Groves now puts bums on seats.
Wembley Arena was busy and buzzing and Groves' first fight since his knockout defeat to Carl Froch was every bit as entertaining. 
Yes, Groves looked vulnerable at times against the European champion Christopher Rebrasse, but, you know what, that gets people excited! He knows how to entertain people and those who were there on Saturday night would not have left disappointed.
There were plenty of famous faces and fight fans in attendance - including Carl Froch - and it showed that Groves has not been forgotten and is already on his way back up.

And he's not the only one...
George Groves
I would put the win over Rebrasse as below his par as he is much better than that. I think he admitted it himself when he said if he was to take on Anthony Dirrell and fight like that he wouldn't expect to beat him. Maybe there were nerves, we don't know, but you could see he almost tried too hard to stop the champion from the start. I wonder whether George is being too smart and is over-cooking things or over-thinking things.
What he has to remember is he was doing very, very well before he was stopped by Froch twice, so why not stick to that? I want to see his usual sharp, instinctive fighting in the ring. Maybe it is down to getting involved in everything that goes with it but Groves is an entertainer. He looked vulnerable but that's probably because he came flooding forward trying to flatten Rebrasse. And then the real entertainment came once the decision was confirmed and he called for a third fight with Froch.
Well, I want to see it again! I could see it straight away that they still both hate each other and George again showed that mental strength by admitting he had made a mistake in getting knocked out. Fair play to Carl who pointed out he was 2-0 ahead and why should he bother, but that electricity between them got us all buzzing again! You have to give George credit because he has put himself right back in the box, straight away, for a world title. To have gone from back-to-back losses to be in line for the WBC in one fight, shows what he is capable of. Job done.
Luke Campbell
It was great to watch him finish Krzysztof Szot, a guy that had only been stopped once in his previous 13 losses. He was hard work to say the least. I am glad Luke has got that American debut under his belt in his previous fight and I have a feeling Matchroom were delighted to give him a tatse of what is coming - and I think that might have already made him step up. He looked stronger, looked even sharper and, after that performance, I really can't see what he does wrong or where he falls short. It was a totally professional display and was punch-perfect. We all thought it was heading to the unanimous points win but that finish Campbell produced in the seventh was sharp, slick and showed that he is already way above the level he is at. We probably all predicted a points win beforehand yet here he was taking apart a guy who just doesn't get stopped. Szot tried to draw him into the sort of fight that would mess with his head but Campbell simply did not get involved. He might not have huge experience but he has class and he is here for the long run. Bring on Daniel Brizuela.    
Kal Yafai
Kal is very, very good. He has that aggression that you cannot coach and I think we all saw that in the space of two rounds - not the full 12, that's for sure. The style that Kal has suits a young guy with 12 fights under his belt. That non-stop, in-your-face pace will not last forever but it can bring him anything he wants - including a world title. We didn't really see Herald Molina get involved but believe me Kal would not have backed down. I have always been a big fan of his and I just hope with the success that's going to come his way he does not get blinded by the lights of fame and fortune. He does love the game and that is the ideal platform.
Gamal Yafai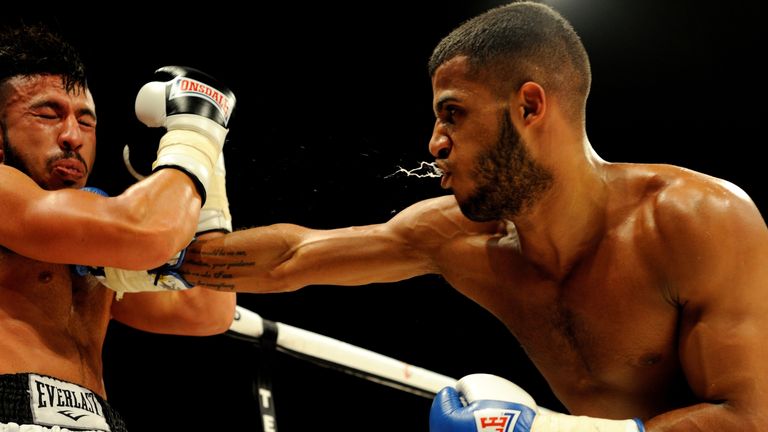 We've been talking about who is the best Smith brother - but I've got say, believe it or not, I think Gamal is the better of the Yafai brothers! He might be a year younger and that was only his fourth fight but he looks to have more aggression, more power and the one thing that struck me was the way he saw the shots when they opened up. That is a real good gift, that sharp eye, seeing it before anyone else does and while both brothers have it, Gamal seems to have the edge. Also, that low shot from Sofiane Bellahcene to the hip showed he can handle things and he did not back off and go gun-shy or refuse to box on because of the injury.