Boxing Expert & Columnist
Johnny Nelson analyses wins for Matthew Macklin, Luke Campbell, Callum Smith and Anthony Joshua
Last Updated: 19/05/15 3:37pm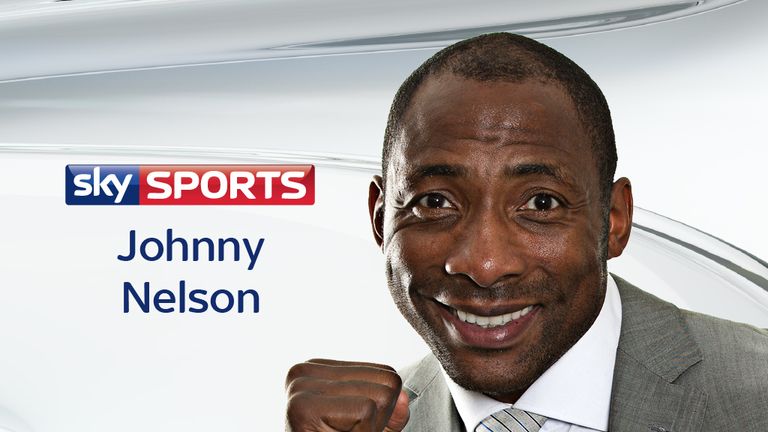 Johnny Nelson saw Matthew Macklin continue his renaissance and promising wins for Luke Campbell, Callum Smith and Anthony Joshua on another eventful night of boxing in Birmingham.
Mack's knife sharpening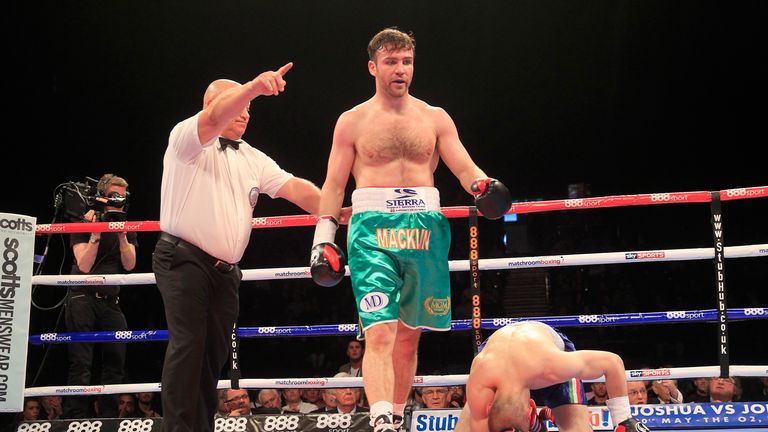 It was good for middleweight Macklin to get a run-out - stopping Sandor Micsko in the second round - but in truth he was expected to win and it was only a big test for him personally. In the grand scheme of things, Matthew Macklin should have dealth with him easily anyway.
Micsko had lost to John Ryder, he'd lost to Chris Eubank Jr so if Macklin couldn't get past this guy, it would have shown what level he'd reduced himself to. It was a good win for him after his personal issues. I wasn't impressed - I was just satisfied.
He was expected to get that job done if he wants to stay at the level he is at. He's challenged for a world title so this was a test to see if he still has it or not and it was a good test for him because he knew if he lost to this guy, he hasn't got it.
Father Time catches up on all of us. Macklin is 32 now and is no fool - he knows he's got enough in the tank to get so far and his dream is to go for a world title, like every fighter's dream, but I think he's looking at something like a clash with Andy Lee in Ireland.
Macklin is making sure he's got enough in the tank to get to that hurdle. Once he gets to that hurdle, don't be surprised by what comes out.
He's one of the smarter fighters and he knows that he has to make the most of it and make sure he makes hay while the sun shines.
Force with Luke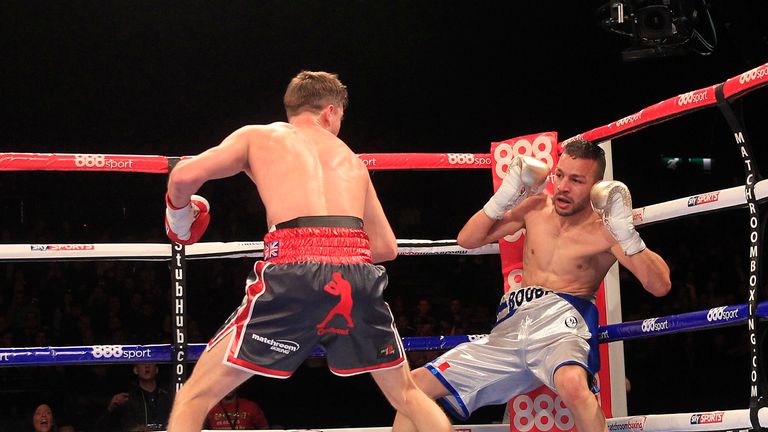 We also saw Olympic champion Luke Campbell improve to 11-0 with a clinical third-round stoppage of Aboubeker Bechelaghem.
The lightweight prospect keeps improving day-by-day, hour-by-hour in front of our eyes. With all the personal issues going on with his family, he's a credit to the sport, to himself and to the people around him.
I don't think the Tommy Coyle fight will be next, unless I hear otherwise. I do favour Campbell over Coyle. I think Coyle is a good grass-roots fighter but I think Campbell has got pedigree, skills and grass roots. He's got it all going for him.
Most people would say Campbell if their life was on the line. They don't want to say it because Coyle is a nice guy. It doesn't mean you've got anything against Coyle - it's just that Campbell is the better fighter. If you're wrong, you're wrong. Just say it!
No average Mr Smith
Callum Smith continued to impress at super-middleweight. He needed less than a round to dispatch Oleg Fedotovs and looks in good shape ahead of the WBC silver super-middleweight clash with Christopher Rebrasse on June 26.
Callum isn't hard to sell because he's getting the jobs done. I don't understand why they say he's hard to sell because he's letting his boxing talk.
He's not a one-punch knockout artist but I will tell you now - he'll give them all hell for leather. I'm talking James DeGale and George Groves. Our domestic crop, he will give them hell for leather. You can see that.
There was talk of him facing George Groves but George doesn't want that. Smith is putting himself in a position where these guys are thinking they have to deal with him eventually and you can't ignore him just because he's not a one-punch knockout merchant.
The talk of him fighting Rocky Fielding has disappeared. The guy that he boxed on Saturday night went seven rounds with Fielding and Callum got rid of him in two. When you make the comparisons and you think about it, there are a lot of white elephants in the room!
Callum won't make shedloads of money because he's not a fast-talking braggadocious individual like Groves or Floyd Mayweather Jr - the villain always makes dough but Callum's not a villain. I see him becoming a world champion though.
The kid is learning with each fight and he's very matter-of-fact about it.
AJ on the way
The headline, Anthony Joshua. To get him out was to warm himself up for the Kevin Johnson fight.
Anthony makes me smile when he fights because you can see he's trying to not hurt them too much. He was pulling the punches in the first round and he had good intentions to get a few rounds in.
Then, the natural fighter instinct kicks in and he wants to get rid. I actually think the shot that he threw to knock him out wasn't designed to knock him out - it was only to hurt him - but it got rid of him!
I think Eddie Hearn was right. It's time to let these boys off the leash. Let Luke Campbell off the leash, let Anthony Joshua off the leash. It's most important for this to happen.
Graduation is over now. It's time to let these boys out into the big wide world and see how they do.