Boxers, Trainers & Pundits
Hosea Burton, Isaac Lowe and Josh Taylor impress The Panel
Moore, McCrory, Froch and Nelson
Last Updated: 28/02/16 10:39am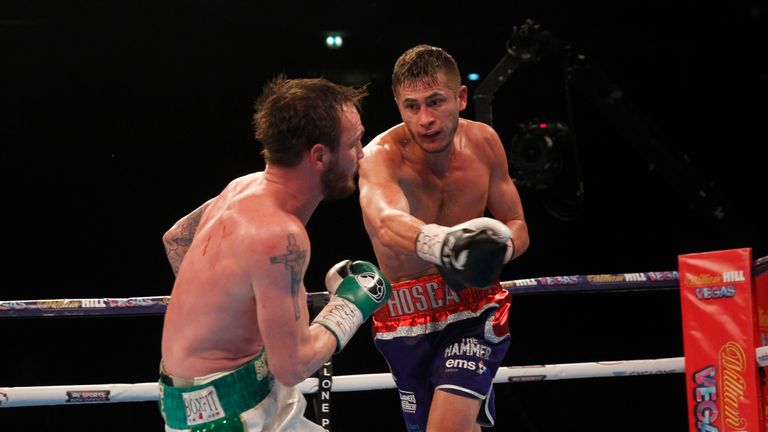 It was another packed card at the Manchester Arena, so we asked four of our fantastic Panel to single out the so-called lesser stars.
Tyson Fury was beaming with pride as two of his cousins were crowned domestic champions, while Carl Froch saw a familiar face too...
Johnny Nelson
I loved watching Hosea Burton. He is good to watch and that was a great little fight early on in the evening. Don't forget he has not boxed since last September, so that was never going to be an easy return.
He had Miles Shinkwin in trouble early on and after so long out, it shows that he is not one for just getting through - he wants to put on a show. A good win after five months out on a big night, with the British light-heavyweight title up for grabs. I'm very impressed.
Carl Froch
I thought Josh Taylor was fantastic. I am a big fan of is and he looked great against a tough and durable Lyes Chaibi, who is very hard to stop.
There are a few amateurs coming through from Sheffield where I was training with Rob McCracken. Now they are turning over, I am suddenly recognising faces. Taylor is one and I can see him doing well because he has that amateur pedigree. He punches hard and looked classy on Saturday night.
Jamie Moore
I liked watching Isaac Lowe. He's a great kid and I've had him in my gym a couple of times and I always had a feeling if he could work hard, he would get the rewards. Marco McCullough is game, tough and durable guy but the way Lowe finished him off was one of the best shots of the night. 
He threw the left hook straight down the middle but slightly tweaked it and that was the end. We are going to see some good fights involving this kid because he can punch and he is, by nature, someone who wants to fight.
The featherweight division is buzzing right now, so I am sure we will see him in some more great fights.
Report: Lowe lifts Commonwealth title
Glenn McCrory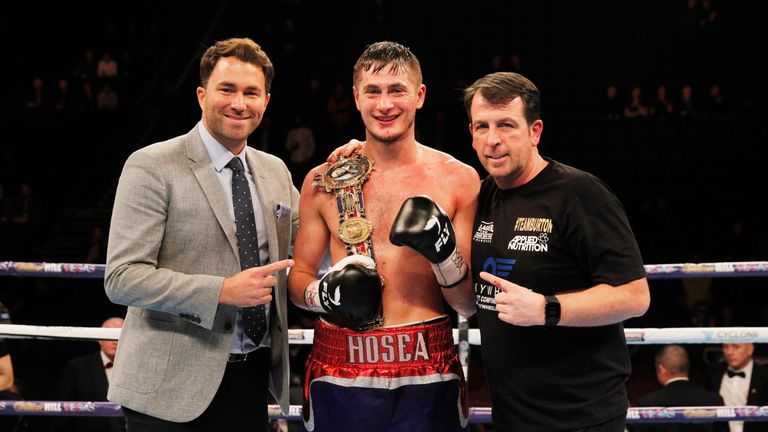 You've got to give Gavin McDonnell credit for another good win that moves him closer to that world title dream, but I liked watching Hosea Burton and Miles Shinkwin scrap it out.
Shinkwin was much shorter but knew what he had to do, get under that jab, get out of the way of the long shots coming back and he also came to fight. He couldn't last and eventually Burton took over and he was in the mood to make a statement.