Jamie Moore
Trainer & Pundit
Jamie Moore on Matthew Macklin's retirement, Anthony Crolla, Kell Brook and more
Last Updated: 12/05/16 4:05pm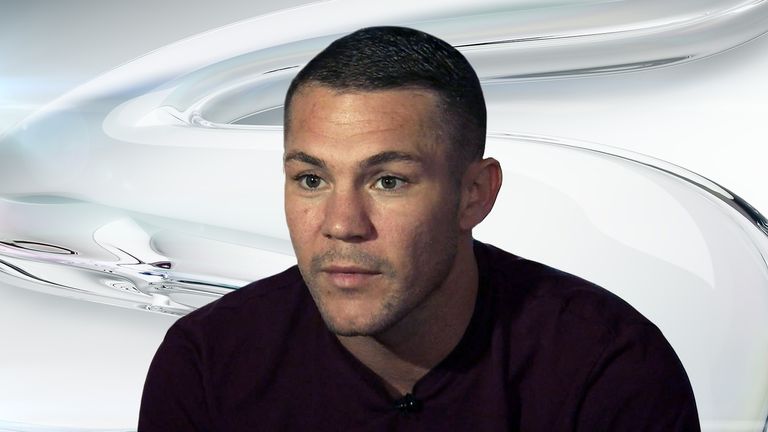 The near misses of Matthew Macklin, Anthony Crolla's stunning performance and incompetent judging. It's time for Jamie Moore...
He said that and it's ironic that it's a fight he lost that he'll be remembered for. I guess people remember it for good reason - although I won, nobody was a loser because he put in such an effort and showed such heart and determination to try and win. Up until the end of the ninth, you never knew who'd come out on top. It was testament to his conditioning and character that the fight went the way it did.
For him to come back from that and have the career he did was unbelievable, and the other one he'll be remembered for is the Felix Sturm loss, if you can call it a loss. He certainly won that fight for me and he really should be retiring as a former world champion. Unfortunately, that isn't the case.
It's difficult to judge because we didn't know enough about Ismael Barroso. He was a big puncher on paper but probably a little bit unproven on paper because the Kevin Mitchell he beat wasn't the best Kevin Mitchell we've seen. Mitchell was at the stage of his career where he lacked the bite of previous years so perhaps that victory flattered Barroso. Regardless of that, though, you could see even in the Crolla fight that Barroso could definitely whack.
In the first couple of rounds, we were sat there thinking: 'This is suicide. What is he doing?' Then, as the fight started to play out and Barroso began to tire, we started saying that if he could pull it off, it is genius. I said on the night that setting out a game plan is all well and good but you have to be talented enough and tough enough to put it into practice. Crolla did it to the letter and if he'd have swayed away from it even a little bit, he could have been knocked out. It's testament to his dedication to the cause.
If you were Crolla, would you rather face Terry Flanagan or Jorge Linares now?
Both those fights whet my appetite. I think Linares would be the easier fight; I've got to be honest. I believe the reason Joe Gallagher wants that fight is that Linares is a big name but he knows he's not the fighter he was and is probably on his way out. It's a much more winnable fight for Anthony. Anthony would never have been out of his depth against Flanagan - don't get me wrong - and he would have a much better chance in people's eyes after beating Barroso.
Crolla and Flanagan is a much closer fight now than before that win so I think Gallagher is looking at it and saying they don't need it at this stage. He potentially could lose. Anthony going to Las Vegas and getting a big pay-day against Linares is high on the agenda and he deserves it. After what he's been through with the injury and maybe never fighting again, for him to come through and win a world title and defend it like he did against Barroso, he deserves the bright lights of Vegas. Hopefully, Eddie Hearn can serve up either Flanagan or Linares.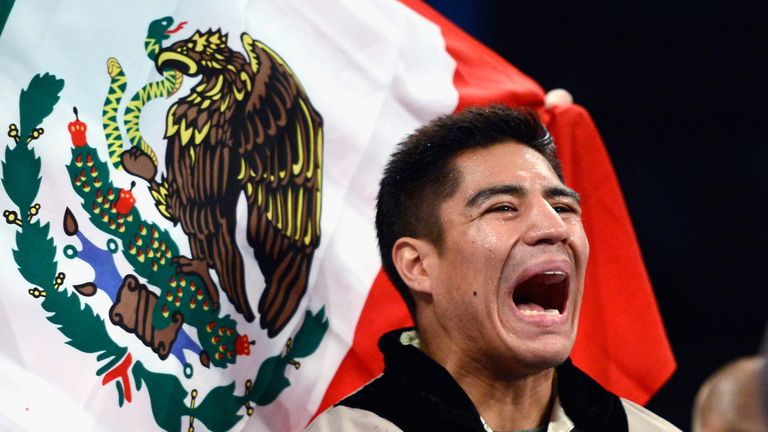 I think it's the best that can be got at the moment. The Amir Khan fight looks out of the equation for the moment. That's obviously a fight that everyone would still like to see in the future but the Vargas fight is at least one that won't draw criticism. It's a genuine fight and it's a unification fight. Kell would still be the favourite but it's an intriguing one and a good match-up.
Knowing Kell and the ambition he's always had, he won't be happy being sat there seeing all these big fights happening without him involved. This is a good step in the right direction to move him towards those big fights. At the moment, the top guys look at him as a name that's not established so he's seen as high-risk low-reward proposition. If he can get a few wins like Vargas under his belt - and beating Vargas would be a good win - then he'll be heading in the right direction.
Judges have come in for some particularly severe criticism lately. What's the worst decision you've seen?
The one that springs to mind immediately was the first fight between Lennox Lewis and Evander Holyfield being scored a draw. It was a split draw but Lewis dominated that fight and it did him no justice whatsoever.
One scorecard which was a mile out which has been spoken about recently is Saul Alvarez's drawn scorecard against Floyd Mayweather. You were just puzzled as to how they'd come up with that. Then there was a judge that had Alvarez 4-1 up against Amir Khan before the knockout the other night.
As I mentioned earlier, I thought Matt Macklin beat Felix Sturm by three or four rounds when those two fought and he was very unfortunate not to be crowned world champion. Also, scoring the Kubrat Pulev fight to Dereck Chisora was ridiculous. They should be asked to explain their reasoning because it can't keep happening. Surely they aren't that incompetent so they should be made to answer for it.