Joshua: George Groves proved far too good for the previously unbeaten David Brophy at The O2
By Mark Crellin
Last Updated: 10/04/16 3:08am
George Groves confirmed he remains a force to be reckoned with in the super-middleweight division with an impressive fourth-round stoppage of David Brophy at The O2.
Londoner Groves is hoping to secure a fourth shot at a world title and he did his cause no harm with a speedy demolition of the previously unbeaten Scot.
The duo were squaring off for the WBA International super-middleweight championship but it proved a one-sided encounter, as Groves took charge from the opening bell.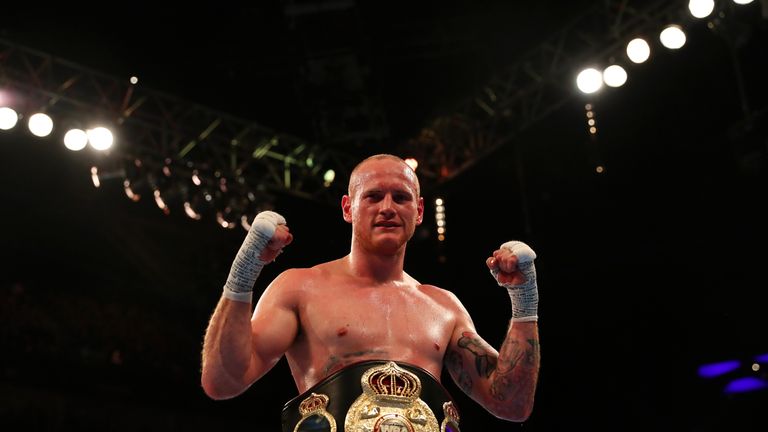 The 28-year-old's jab is a formidable weapon and it landed regularly in round one, before Brophy was rocked by a powerful right and had to take refuge on the ropes.
Brophy did manage to land a right of his own towards the end of the opener but went to his corner a chastened man and was on the end of more punishment from the jab in round two.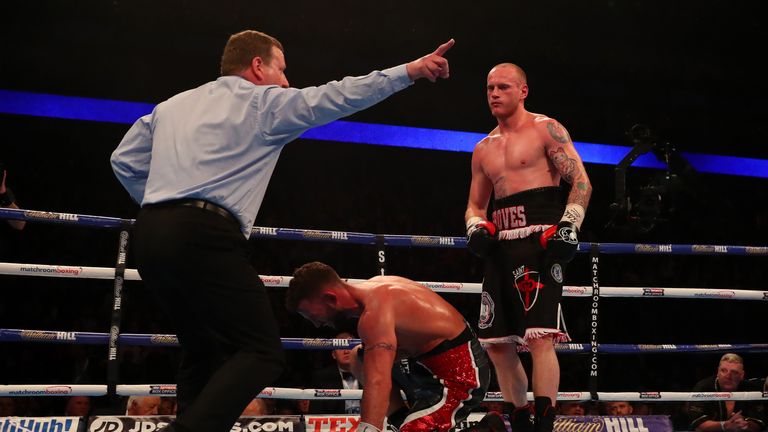 Very much in his comfort zone, Groves cruised around the ring dictating affairs, and that raking left continued to wreak havoc in round three, as a gash began to open beneath Brophy's right eye.
And the end came soon after the start of the fourth, Brophy stunned by a powerful right to the solar plexus and seemingly already on his way down before a left and right from Groves finished the job.
Brophy just about beat the count but really staggered to his feet and ref Howard Foster had no hesitation in bringing a halt to proceedings.
It was a second win in as many fights for Groves since he began working with his new trainer Shane McGuigan.
"Everything we wanted to happen, happened," said Groves.
"I have always been great with my jab - anyone who fights me is up against it from the get-go.
"I hurt Brophy in the first, but he showed guts and strength. I stuck with the game plan and stopped him with a body shot.
"That shows you the power, now I am working with Shane.
"People talk about me like I am past my best, but everyone who says that has an agenda. I am only getting better.
"I will fight absolutely anyone, any day of the week. I truly believe in myself."