Tyson Fury says he doesn't need a warm-up before fighting Anthony Joshua
By Tim Hobbs
Last Updated: 02/05/17 10:54am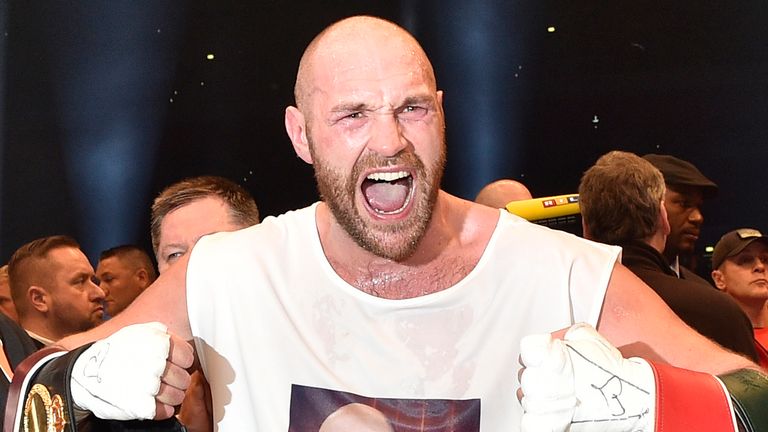 Tyson Fury insists he will take on Anthony Joshua without a warm-up fight and would beat him with "one arm tied behind my back".
The British heavyweight rivals have accepted each other's challenge on the back of Joshua's sensational 11th-round stoppage of Wladimir Klitschko on Saturday night, at a sold-out Wembley Stadium.
Fury offered his congratulations to the WBA and IBF champion from his training base in Marbella, Spain, but is adamant he would regain two of his old world titles by inflicting a first professional defeat on 'AJ'.
"It was an excellent fight, very entertaining and enjoyable and I was screaming for AJ to smash him," he exclusively told Sky Sports.
"I wonder what people would be saying today if Klitschko had done him in the sixth. I was screaming, pulling my hair out - or what little hair I've got left - because I was worried it would cost us millions!
"He showed a lot in that fight. He showed he can get dropped and come back, which is what champions are made of. He showed he can recover from taking big shots.
"There's only one fight out there, the biggest fight in the world and everyone knows that. It is the heavyweights, it is me and AJ, no one else.
"It is the only one the world wants to see and I am here, I am the lineal champion, I am still number one in the world and everybody knows that.
"We all saw [his career] had a life and death situation against Klitschko, but Klitschko couldn't land a glove on me.
"Styles do make fights but I am sure I can beat AJ with one arm tied behind my back."
Fury won a unanimous decision over Klitschko back in November 2015 and still has to wait to see if the British Boxing Board of Control returns his licence at a hearing next week.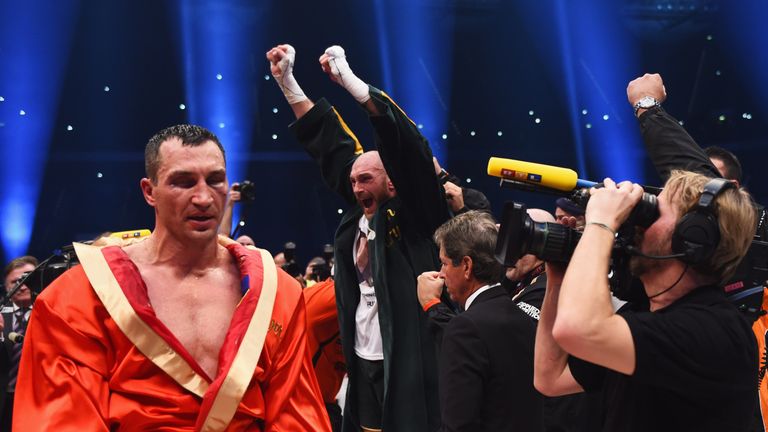 The unbeaten heavyweight admits he was impressed with Joshua's power of recovery after the sixth-round knockdown at Wembley, but is confident it will be a totally different test if they get it on.
"I don't even need a warm-up if he wants this," he said.
"I have been out of the ring as long as Klitschko but the difference is, I am not 41, I am 28.
"AJ did really well to come back but I am not 41 or getting old. He is just a pumped-up weightlifter but [Klitschko] couldn't land one of those of those hooks on me, at all.
"It is a total clash of styles, a total clash of personalities, the complete opposites.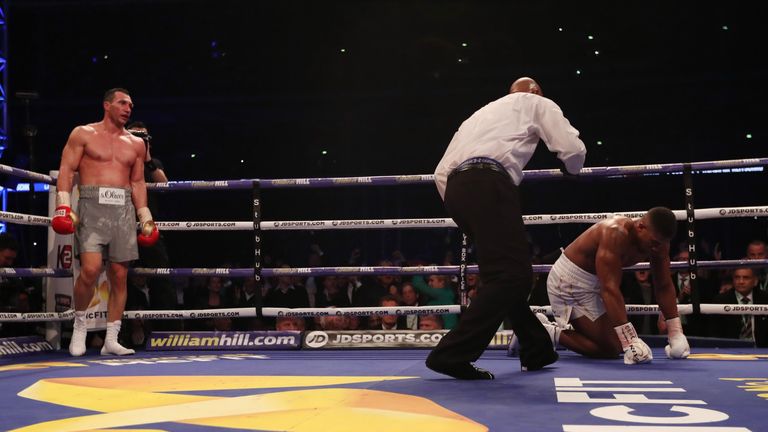 "I would just like to congratulate AJ for getting through the nip-and-tuck, life-and-death situation, against an old man, so well done.
"But let's face it, I am the man, the number one in the division.
"There can only ever be one heavyweight, especially in our part of the world, and it's me. It definitely isn't a pumped-up heavyweight, I can tell you that."