Former Liverpool midfielder Jason McAteer has called on people affected by mental health issues to be brave and reach out to people.
McAteer recently opened up on the mental health struggles he encountered during his playing days, and has made a documentary with Liverpool called Jason McAteer: Through the Storm, examining mental health problems in football and wider society.
The hour-long documentary was released to coincide with World Mental Health Day on October 10, and McAteer insists it is an issue that affects everyone to some degree.
He told Sky Sports News: "Mental health is indiscriminate to whatever size house you live in, whatever car you drive, how much money you have in the bank, how many holidays you have.
"It is indiscriminate.
"It affects everybody in every walk of life. The ultimate message we are trying to put out there is be brave, talk to people and get help if you are in a difficult situation."
McAteer, who is now a club ambassador, was approached by Liverpool at the beginning of the year to take part in the documentary.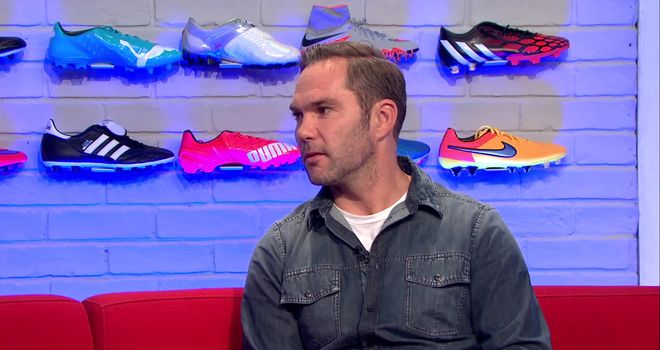 The former Ireland international was eager to get involved in the project and insists he is proud of the club for trying to draw attention to the issue.
"I'm extremely proud that the club have taken this on board," he said.
"It's a very sensitive and delicate subject and the club have taken a big step in trying to bring awareness.
"And the power that this club has - it is one of the biggest clubs in the world - they can reach out to millions and millions of people and that's what they are going to with this documentary
"I'm sure if we can help one person then we have done a job. I'm just really proud of the club for doing this. Fair play to them."