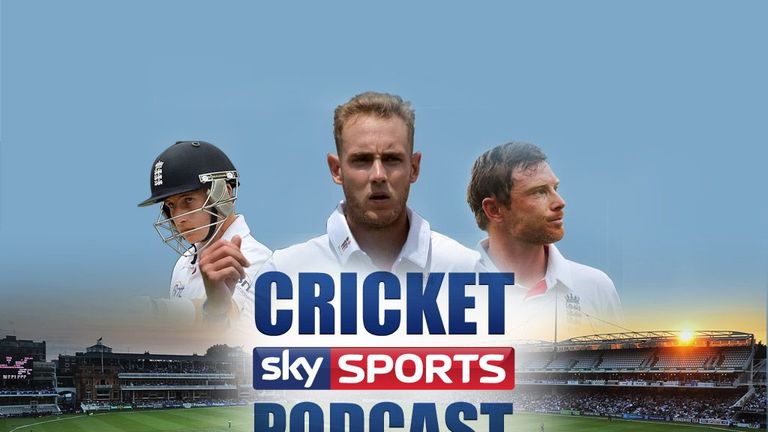 "There's no such thing as fairy-tales in sport, but that's probably as close as it gets for me."
So said Michael Clarke after leading Australia to World Cup victory in his 245th and final one-day international.
In the latest Sky Cricket podcast, we hear from Clarke, as well as Player of the Tournament Mitchell Starc and New Zealand captain Brendon McCullum.
Former England batsman Rob Key also joins us to look back on the 2015 tournament, starting with the Black Caps' seven-wicket final defeat in the final.
The Kent captain also discusses:
CLARKE'S CONTRIBUTION – what is the outgoing skipper's ODI legacy and just how good was that steadying 74 in the final against the Black Caps?
SMITH SUCCESSOR? – we mull over what's next in the phenomenal upsurge in Steve Smith's career after a World Cup featuring over 400 runs
AUSTRALIA's EDGE – how did the co-hosts succeed in winning the trophy on home turf and what gave them the advantage over their opponents?
McCULLUM's MAGIC – it might not have worked in the final but the Black Caps skipper remains one of the greatest adverts for the game
Plus, Rob will reveal his match of the tournament, the batsmen that have had him on the edge of his sofa and some of the highlights from his World Cup appearances on the Verdict – as well as why he thinks England's disappointing campaign will bring about change for the better ahead of 2019.
Listen to Rob's comments – and post-match interviews from Clarke, Starc and McCullum – by downloading the Sky Cricket Podcast, or listen on audioboom below.