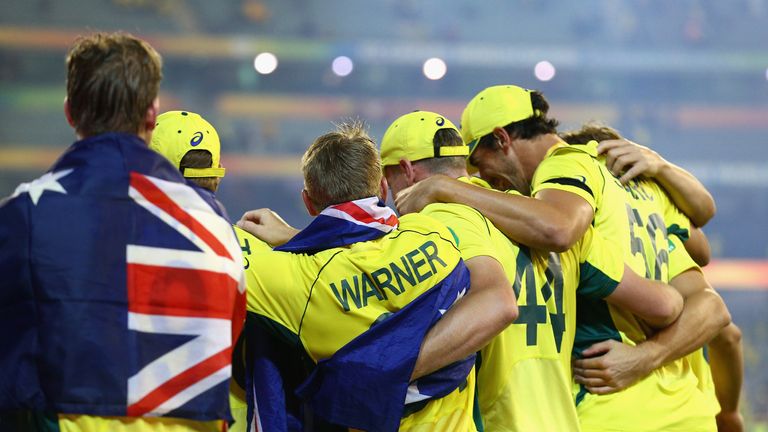 This year's ICC Cricket World Cup will go down on record as being the most popular in the tournament's 40-year history.
The six-week spectacular drew an estimated global television audience of more than a billion and saw 1,016,421 fans attend the 49 matches over 44 days across Australia and New Zealand.
Australia's seven-wicket win over New Zealand on Sunday attracted a record crowd of 93,013 at the Melbourne Cricket Ground, surpassing the old record of 87,182.
It has also set a new record for a single day's cricket in Australia, surpassing the previous best of 91,112 set at the MCG during the Ashes series in 2013.
"When the Local Organising Committee was set up in 2012, our vision was to inspire passion and participation in a celebration of the game, and the fans have responded beyond our expectations," said chief executive John Harnden.
"Overall we have sold out 20 of the 49 matches in this World Cup. Perhaps most satisfying of all, eight of those sold out matches did not involve Australia or New Zealand.
"This has been a real bonus for tourism... but it also shows just how diverse our two countries have become with large numbers of local cricket fans from different backgrounds supporting different teams.
"The support of so many people from our multicultural community groups lifted the tournament and provided an amazing atmosphere at matches, perhaps no more so than the India-South Africa match at the MCG when more than 86,000 people - mostly Indian fans - cheered from the beginning of the match until the end.
"We have never heard anything like it."