Kevin Pietersen: West Indies match winner Chris Gayle a 'freak show'
Who will be England's second death bowler at World T20?
Last Updated: 17/03/16 7:58am
Kevin Pietersen branded Chis Gayle a 'freak show' and voiced his concerns over England's bowling after West Indies beat Eoin Morgan's men by six wickets at the World T20.
Gayle smashed 100 not out from 48 balls to become the first man to crack two World T20 tons, following his 117 against South Africa in the inaugural tournament in 2007.
But does the Jamaican's form make West Indies genuine contenders for the 2016 trophy and what of England? KP, who watched the game in the Sky Sports studio, talks the 'universe boss', England's issues and more…
Chris Gayle and West Indies' title chances
KP SAYS: "He is a superstar, a freak show and was proud to get himself over the line and not leave it to anyone else. That's what you want to do as a batter - you don't feel that satisfaction if you fall 10 runs short. He understood that he was just standing there and that it was the bowler was under pressure and thinking 'Where do I bowl to this bloke?' It's a simple game-plan but it is so effective. Gayle can't do that in every game but you only need one or two players in form to score the bulk of your runs and then have other guys chipping in to go a long way in a tournament."
England's bowling
KP SAYS: "The only thing England should be concerned about is their bowling. Why did Adil Rashid only bowl two overs, for example, and who is England's other death bowler, besides Chris Jordan, who is brilliant at it. They haven't played cricket in India, though, and only Eoin Morgan has played in the IPL. That's a huge thing and it showed when Joe Root said 180 was a par score. It wasn't.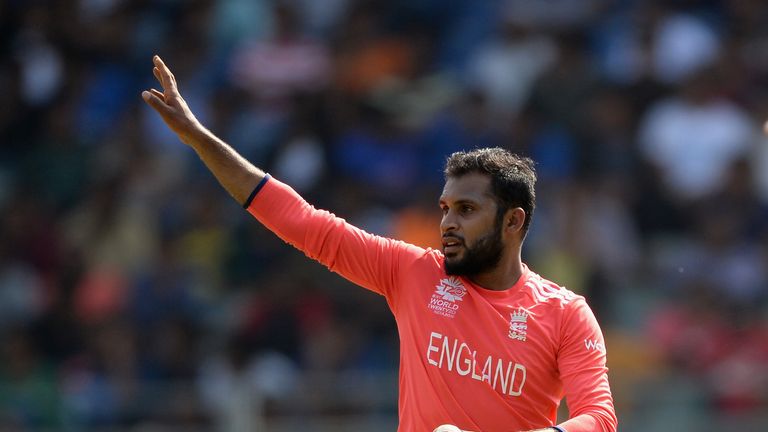 Adil Rashid
KP SAYS: "He now has the ability to bowl his googly and leg-spinner a little bit quicker. He was previously a bit one-paced with his leg-spinner and his googly wasn't as quick but now he varies his speeds and bowls both balls at the same pace, so you have less time to pick them as a batsman."
Jason Roy
KP SAYS: "Jason's strength is also his weakness. He has the ability to crunch any ball anywhere from third man to fine leg but he tries to do it a bit too early, so I think he needs to play 10 balls and get himself in and then express himself. Running down the wicket and slogging is not his game, and for consistency at the top of the order and for England to keep selecting you, you have to get yourself in."