Pakistan all-rounder Shahid Afridi to decide future 'shortly'
By Andy Swales
Last Updated: 25/03/16 6:02pm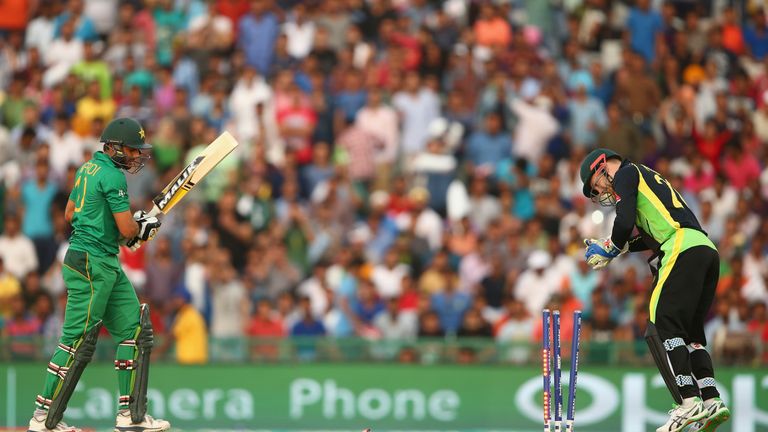 Shahid Afridi will decide whether to retire from international cricket 'during the next four or five days'.
The 36-year-old will make the announcement on his return to Pakistan, following his country's disappointing run of results during the on-going World T20 in India.
Pakistan were eliminated from the competition on Friday when they lost by 21 runs to Australia, following earlier defeats to India and New Zealand.
Pakistan's only victory in Group B came against Bangladesh and skipper Afridi admitted: "I'm going to go back home and in the next four-five days I will make a decision.
"And whatever is better for the country, I will go with that. I think I will announce this in my country.
"As a player I'm fine but as a captain I'm not fit because it's not easy to handle the pressure, especially if you are playing for Pakistan. The expectation pressure, the media pressure, everything."
And if Afridi decides to call it quits, as he had hinted before the World T20 started, it will bring the curtain down on a top-class career.
In addition to 27 Tests, he represented his country in 398 ODIs and 98 T20 games, scoring a total of 11,000 runs while taking 540 wickets.
With 11 Pakistan centuries to his name, he made an explosive start to his international career by posting the fastest ODI century in his very first innings.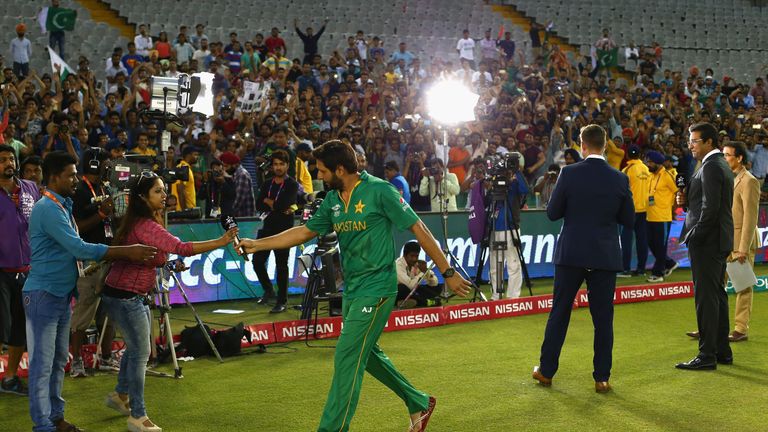 At the age of 16, he blasted a ton in 37 balls against Sri Lanka which also made Afridi the youngest player to score an ODI hundred.
Following the Good Friday loss in Mohali, Afridi said of the defeat: "I think honestly speaking we were not good enough.
"I think we didn't play good cricket and if you look at the bowlers they've really done well but, later on, in the last four overs, we gave 40 runs so it's not good enough if you're playing against a world-class team."
His opposite number, Australia skipper Steve Smith, guided his team to 193-4 with an unbeaten 63, while James Faulkner claimed five wickets.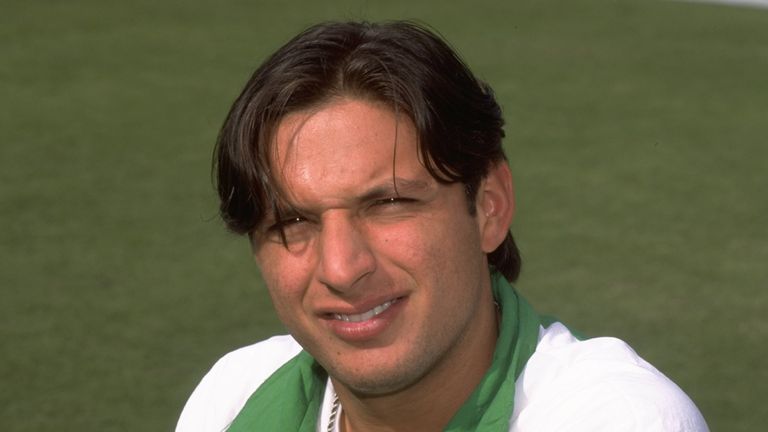 Australia are yet to win the World Twenty20 title and captain Smith added: "We've just got to keep on winning.
"We've got three more games if we want to win the World Cup and that's our goal. It's going to be a tough game in a couple of days' time against India.
"They are a world-class side and play extremely well in these conditions so, hopefully, we can keep playing some good cricket and give them a run for their money."
As a player I'm fine but as a captain I'm not fit because it's not easy to handle the pressure
Shahid Afridi
As for Pakistan coach Waqar Younis, he took a wider perspective saying: "We have just lost the match and whatever I say will look like an excuse.
"If we think deeply, we will see that Pakistan hasn't seen any international cricket for the last seven-eight years and that has hurt us.
"And that has started showing now. Earlier, we had match winners like Saeed Ajmal and Mohammad Hafeez who could bowl.
"Yes, I would say that Pakistan cricket is in a bit of a decline and we need to control it. We will have to look at our domestic cricket and infrastructure."
Pakistan, who won the World T20 in 2009, have not played a major cricket nation on home soil since a deadly attack on the Sri Lankan team bus that same year.