Marlon Samuels has said Ben Stokes "never learns" after the England all-rounder was smashed for four successive sixes as West Indies snatched a dramatic victory in Sunday's World Twenty20 final.
The pair have been involved in a long-running feud which came to a head during a Test match in Grenada last year when the West Indies batsman gave a send-off salute to Stokes.
And there was more bad blood between them in Kolkata with Samuels mocking Stokes after the game. 
Samuels struck an unbeaten 85 for West Indies and then watched from the other end as Carlos Brathwaite blasted Stokes to the boundary four times to leave England heartbroken.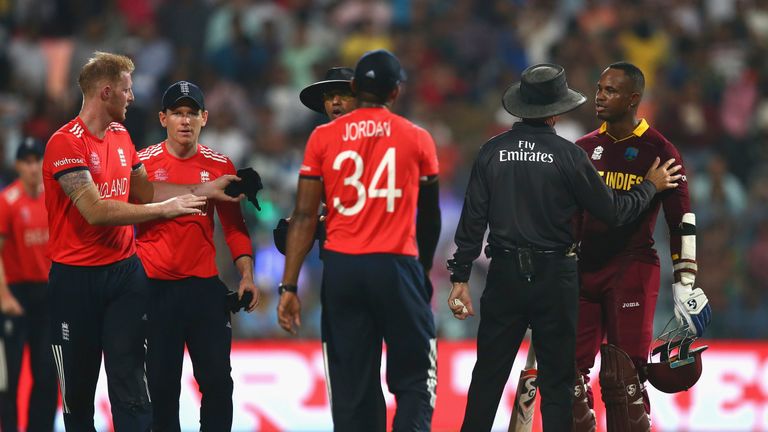 The batsman also directed comments towards Stokes during that final over and was subsequently fined 30 per cent of his match fee for "using language or a gesture that is obscene, offensive or insulting during an international match".  
Speaking after the game, Samuels, who was named man of the match, said: "Stokes is a nervous laddie, so I told Brathwaite just to hold his pose and he's going to bowl a couple of full tosses, as always, and it will work in our favour.
"Carlos played a brilliant knock to give me a little break down at the other end.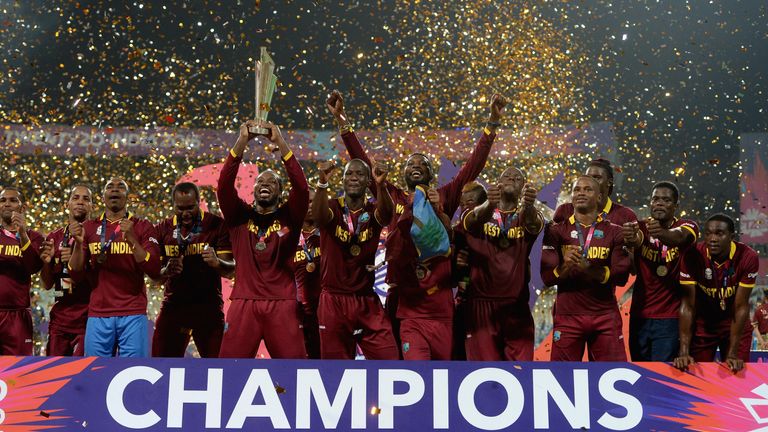 "Stokes doesn't learn. They keep telling him when he plays against me, do not speak to me because I'm going to perform. I didn't even face a ball and he had so much to say to me that I know I had to be right there at the end, again. It's what I thrive on."