Moin Khan appointed as chief selector for Pakistan
Pakistan have appointed their former captain Moin Khan as chief selector in place of Iqbal Qasim.
Last Updated: 15/07/13 1:53pm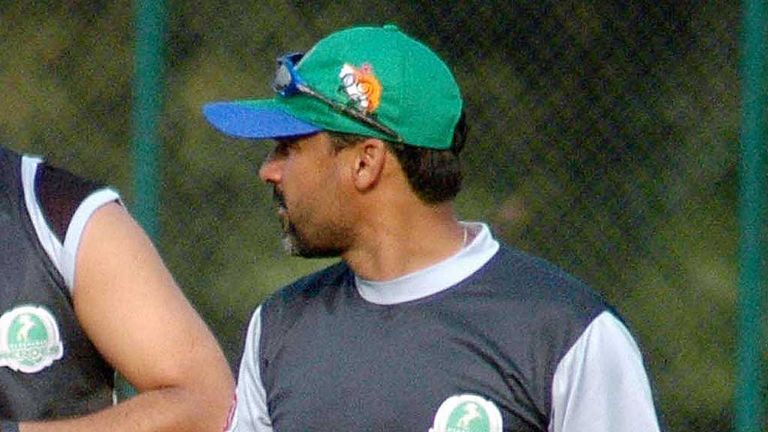 Qasim resigned from the position after Pakistan lost all three of their group matches at last month's ICC Champions Trophy in England.
Moin, 41, played 69 Test matches and 219 one-day internationals as a wicketkeeper-batsman for Pakistan during a 14-year career.
"Moin met with the PCB acting chairman Najam Sethi and discussed in detail the role of the selectors and his vision for the future," said a spokesperson for the Pakistan Cricket Board.
Moin, who was a member of the Pakistan squads that won the World Cup in 1992 and reached the final seven years later, is looking forward to taking over as chief selector.
"I have accepted this as a challenge and I am glad that PCB and my own vision corresponds in terms of preparing a pool of talented cricketers who can mount an effective challenge in the 2015 World Cup," he said.
The PCB added that the other selectors - former Test cricketers Saleem Jaffer, Azhar Khan and Farrukh Zaman - will continue to work under Moin.