England Women v India Women: tough Test in store, says Lydia Greenway
Women's cricket is only going to get more competitive as global standards rise...
Last Updated: 12/08/14 6:38pm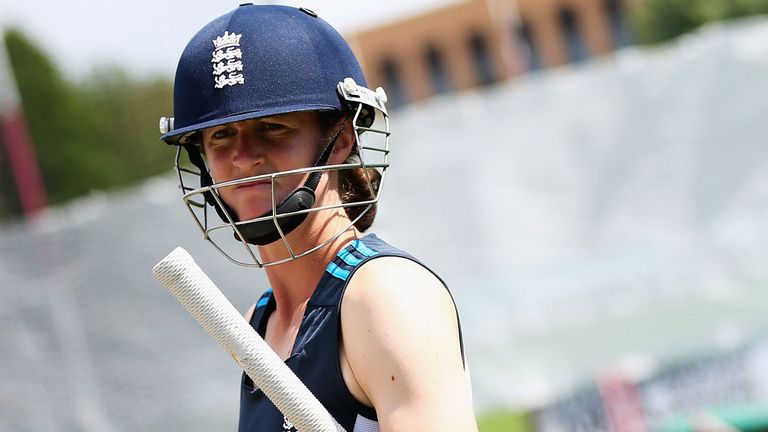 England Women return to idyllic Wormsley for this week's Test against India, starting on Wednesday, fully aware of how much the cricketing landscape is changing, says Lydia Greenway.
England Women Key Dates
Aug 13-16: Test v India
Aug 21, 23, 25: ODIs v India
Sept 1, 3, 7: T20s v Sth Africa
In the year since Charlotte Edwards' side drew with Australia at Sir Paul Getty's Ground, central contracts and a two-year deal with Kia Motors have revolutionised the elite women's game.
The ripple effects are broadening the reach of a sport experiencing a sea-change at home and abroad.
Since Sky became the England and Wales Cricket Board's principal live TV broadcast partner in 2006, the number of cricket clubs offering women's and girls' sections has grown from around 90 to more than 600.
The number of female coaches is also up from around 500 ten years ago to more than 2,750 now, while the Chance to Shine programme has introduced more than two million boys and girls to cricket in State schools.
Pathway
Some 11 years after making her Test debut, Greenway is well-placed to observe the impact those seismic shifts are having.
"Watching some of the county girls coming through it's clear that the standard of our domestic game is getting much better," says Kent's Greenway, after Staffordshire off-spinner Stephanie Butler and Nottinghamshire seamer Sonia Odedra were called up to England's Test squad for the first time.
"That's to the credit of the England pathway from England U15s right through to the senior squad. The transition is much smoother and you get players coming into the England team who look like they belong.
"It shows there is a lot of promise in England Women's cricket; the more we can help the players coming through to improve, the better off we'll be. I've been very fortunate to have coaches who have helped me to fulfil my potential and hopefully will continue to do so.
"The added support of the contracts does play a big part in freeing us up and having more time to work on our game; continual improvement has to be good for our sport. Everyone is really thriving on it and as long as I can keep contributing to the team and we're winning games I'll be happy."
Competition
India have not played a Test since they beat England 1-0 in a two-match rubber in 2006, a series Greenway missed but one that did feature England's Charlotte Edwards, Sarah Taylor, Jenny Gunn and Katherine Brunt (who won't be available until the ODIs and T20Is) as well as India's Mithali Raj, Jhulan Goswami and Karuna Jain.
Greenway says their longevity is impressive given the rate that standards of play continue to improve around the globe with England, under Head of England Women's Performance Paul Shaw, at the forefront.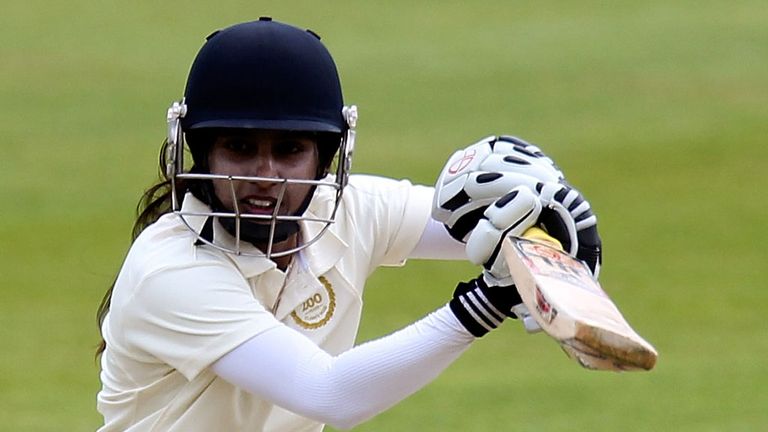 "Competition amongst countries has definitely increased with more countries coming to the fore," says the 29-year-old." Moving forward it is only going to get more competitive.
"We know the Test and three one-dayers against India will be tough and we won't underestimate the challenge South Africa pose in the Twenty20 game.
"They are undoubtedly a threat – they've got some very strong, new players in their team who we came up against in the World Cup."
That latter three-match series will be live on Sky Sports – exposure that isn't lost on the squad, says Greenway, part of England's back-to-back Ashes winning squads.
"As players we want to play in front of big crowds and we want to get support behind us so when we do have the double-headers with the men it's exciting; we thrive on seeing the crowds coming in," she said.
"All the time we're getting the amount of media coverage we are and all the time that increase I think that gives us more opportunity to show our game to other people who might not have seen it before.
"We got an idea of how much the game has grown last year when we sold out Chelmsford for a standalone fixture. If we can continue to do that, hopefully we'll get more."
Fun
First, though, the focus is firmly on India.
"We love playing cricket at Wormsley," says Greenway. "It is one of the most picturesque settings to play in and we've always had really good crowds there as well.
"I'll be nervous on Wednesday but that's natural – it's always a huge occasion when you go out and represent your country. We know that we've prepared as well as we can do for the Test so now we need to make sure we deliver the plans that we've devised.
"We've had a fair few county games leading into the series and it's been nice to spend a bit of time out in the middle and get some runs under my belt.
"One area we've been working on as team is our boundary-hitting in the Twenty20 format. It was one of the reasons we just fell short in the World Cup earlier this year.
"We've all really enjoyed working on our power-hitting – being let loose and trying to hit sixes is always good fun."
Watch England Women take on South Africa Women in their three-match Twenty20 series live on Sky Sports on 1st, 3rd and 7th of September.