Former England batsman Tom Graveney has died at the age of 88.
Graveney played 79 Tests for England between 1951 and 1969, scoring 4,882 runs at an average of 44.38.
He became the 53rd man to captain his country in a Test when he took charge against Australia in 1968 and finished his international career with 11 hundreds.
Graveney, who played his county cricket for Gloucestershire and Worcestershire, became a high-profile commentator following his retirement and was made MCC president in 2005.
He was inducted into the International Cricket Council's Hall of Fame in 2009.
His brother Ken, father of former England selector David Graveney and an old Gloucestershire team-mate, died last month at the age of 90.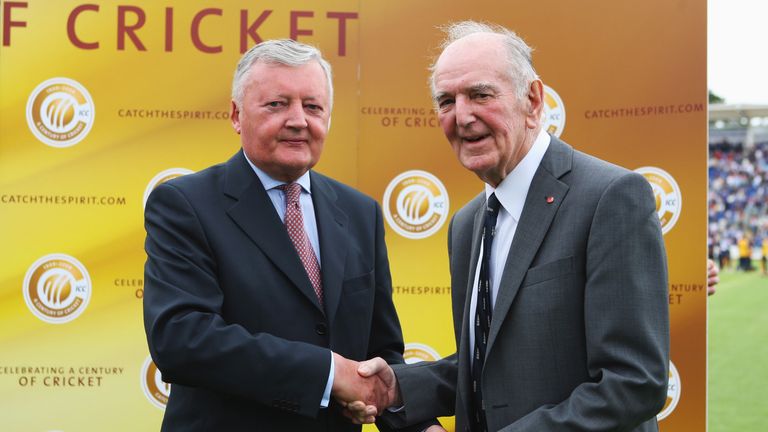 Tributes to the batsman poured in from his former counties and throughout English cricket.
England and Wales Cricket Board chairman Colin Graves said: "I count myself privileged to have seen Tom Graveney bat. He was one of the game's great stylists; a batsman whose name became synonymous with elegance and whose perfectly executed cover drive will live long in the memory of those who saw it.
"He was also a true gentleman; someone who served our county game with distinction and who, later in life, gave back much to the game he so dearly loved by becoming MCC President.
"We send our condolences to his family, and to all his many friends and former colleagues within the world of cricket, both in this country and overseas."
Worcestershire chief executive David Leatherdale said: "Tom has been a major figure in Worcestershire's history and everyone at the club is saddened by today's news and our thoughts go out to the Graveney family at this sad time.
"He was one of the stalwarts of our first two Championship triumphs and will be hugely missed by everyone at Worcestershire CCC and by cricket as a whole."
A statement from Gloucestershire read: "Gloucestershire Cricket is deeply saddened by the news that former Gloucestershire captain and England player Tom Graveney has died at the age of 88."
A message from the Lord's Twitter account read: "Deeply saddened to hear of the death of former @englandcricket captain and MCC President Tom Graveney."
Former England bowler Ashley Giles tweeted: "Very sad to hear that the great Tom Graveney has died. Such a lovely man."