West Indies to play Rest of the World XI at Lord's to raise funds for hurricane-damaged grounds
Last Updated: 14/02/18 10:21am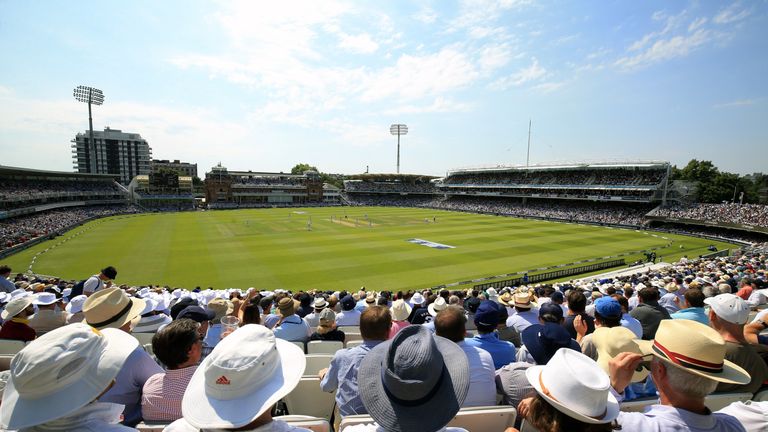 The West Indies will play a Rest of the World XI at Lord's on May 31 in a Twenty20 game to raise money for grounds in the Caribbean damaged by last year's savage hurricanes.
Proceeds will go towards the restoration of cricket grounds in Dominica and Anguilla which were badly hit by Hurricanes Irma and Maria, which hit the islands in quick succession in September 2017.
The game will have full T20 international status and will be broadcast live on Sky Sports Cricket.
Dominica's Windsor Park and James Ronald Webster Park in Anguilla suffered extensive damage during the hurricanes and the England and Wales Cricket Board have arranged the match in conjunction with the Marylebone Cricket Club and Cricket West Indies.
ECB chairman Colin Graves said: "To have two category 5 hurricanes in the space of two weeks was unprecedented and everyone around the world was shocked by the destruction which was caused.
"The ECB and CWI have always enjoyed a fantastic relationship and we are keen to support them and the people of the Caribbean in this fundraising initiative.
"I would like to thank our partners, Sky Sports, for their immediate support by agreeing to broadcast this special International match, and MCC for agreeing to host it at Lord's."
Cricket West Indies president Dave Cameron added: "Hurricanes Irma and Maria have devastated parts of the Eastern Caribbean and we have been considering how CWI can best show support for our region in the most impactful way.
"I would like personally to thank MCC for agreeing to host the match at Lord's, and ECB, especially their President Giles Clarke, for their kind and generous support of this initiative. I am sure the match will be highly entertaining and competitive, as well as a great platform for us to raise much-needed funds."