Mohammad Abbas aiming to out-fox England after Leicestershire stint
'This feels like a new start for Pakistan in Test cricket'
By Sajid Sadiq
Last Updated: 21/04/18 11:05am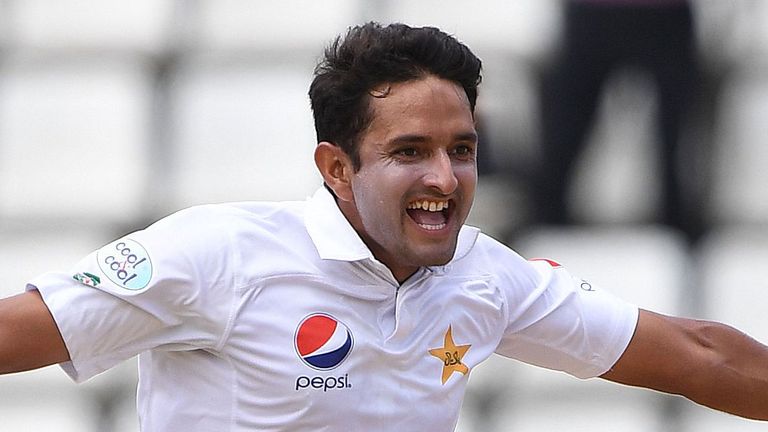 Mohammad Abbas has England's top-order in his sights. As the Pakistan seamer prepares for Leicestershire's first County Championship match, against Sussex, the 28-year-old tells Saj Sadiq how he hopes to forge a successful new-ball partnership in Test cricket with Mohammad Amir this summer.
How did you get the opportunity to play for Leicestershire this season?
Abbas: I feel extremely lucky that despite being new to international cricket, I have been given an opportunity to play County Cricket for a top-quality side. I feel blessed as I have played just two Test series so far - in the West Indies in 2017 and the 'home' series in UAE against Sri Lanka. I am very grateful to the Almighty and thank Leicestershire for selecting me for this season. I decided to come to England a little earlier, which I hope will allow me to adjust to the conditions and the pitches here. I feel this will be helpful for my preparations for the Test series.
Do you think your stint with Leicestershire will give you an advantage when Pakistan play England?
Abbas: That is absolutely my intention. I came to England a couple of weeks ago and have been able to get some very useful practice in, although it has been a bit wet at times! I am indebted to the Pakistan Cricket Board for arranging my fitness test ahead of schedule in Pakistan and allowing me to join Leicestershire. I would also like to thank the CEO of LCCC, Wasim Khan, and of course my heartfelt appreciation for Head Coach Paul Nixon who has been instrumental in allowing me an opportunity with this excellent County side.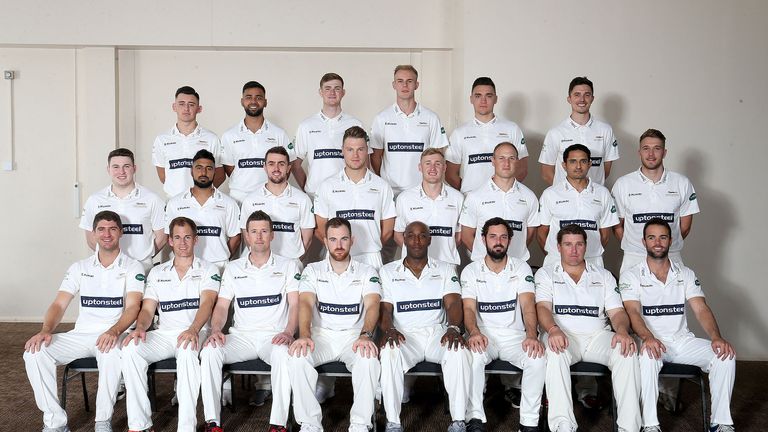 What are you looking to achieve with Leicestershire?
Abbas: Acclimatising to conditions is something which is important for me, as is adjusting to the nature of the pitches in England. My idea is to experience bowling in such conditions which will be similar to those I will encounter when I play the Tests series for Pakistan against England in the coming weeks.
What has your experience of international cricket been like so far?
Abbas: It has obviously been tougher but playing domestic cricket for the past nine years - and being one of the top performers for the last two or three seasons - has helped me. You do get to experience a variety of conditions in Pakistan domestic cricket which helps you when you step up. For example, in Punjab there is a lot of help for bowlers whilst when we play in Karachi we get pitches similar to those we encounter in the West Indies and the UAE. So, in a way I was used to different conditions and I used that experience from domestic cricket to my benefit when I eventually played international cricket. My performances in Test cricket have been good so far and for that I am sincerely thankful to the Almighty.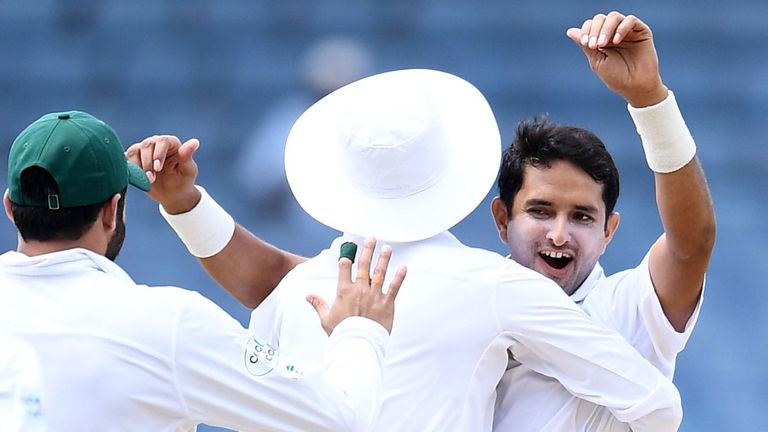 What in your view is the biggest challenge in international cricket?
Abbas: To perform consistently well to establish a permanent place in the national side, as there is a lot of competition for places and you can never be complacent. If you do that often enough, then you also get a chance to become one of the top bowlers in the world.
Given your bowling style, many believe you could be a success for Pakistan in England and Ireland in the Test series...
Abbas: Although I bowled well during my debut Test series in the West Indies, I was unable to help my side to success in the series against Sri Lanka. That was a disappointment and a regret that I have carried with me, but I am hopeful that conditions in England will be much better for my style of bowling, and I will be able to perform well to help Pakistan to victory in the upcoming series. At the end of the day you have to put the ball consistently in the right areas, but yes I am definitely looking forward to bowling in England.
What are the reasons for a recent dip in Pakistan's Test form?
Abbas: The current side is going through some changes and in a sense can be regarded as a new team. We have had the retirements of two of our nation's most trusted servants and legends in the shape of highly experienced players like Misbah-ul-Haq and Younis Khan. There is no doubt in my mind that the absence of such top-quality batsmen is being felt, but I do feel that we still have some extremely competent players in our line-up. In Azhar Ali, Asad Shafiq, Sarfaraz Ahmed, Babar Azam and Haris Sohail we have batsmen who are all capable of filling the gaps left by the departure of Misbah and Younis. I am very hopeful that with such good batsmen in our team, we will be able to improve our performance and do well in the upcoming series. In a way, it does feel like a new start for Pakistan in Test cricket and it's natural that it will take a little time to rebuild the side.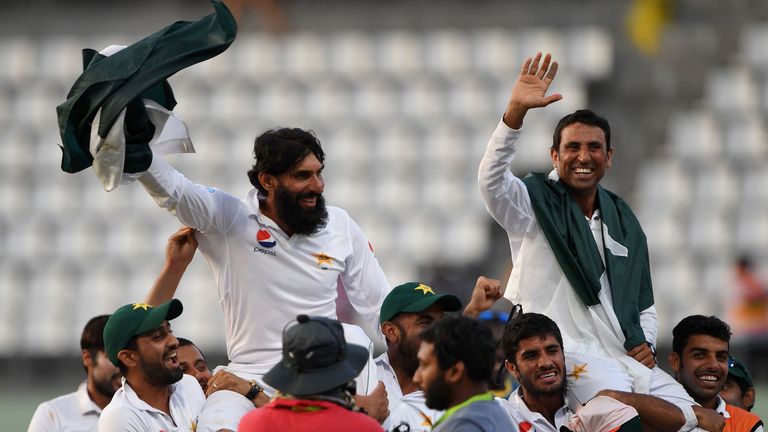 How does it feel to be bowling alongside someone like Mohammad Amir?
Abbas: Amazing as he has a lot of experience in international cricket. Whenever we play for Pakistan or even during domestic games in Pakistan, he is always willing to share his knowledge with me and has always advised me on bowling which will prove very important for my future success in international cricket. I hope we can forge a successful new ball partnership in Test cricket, as when a team has that at their disposal it can only lead to success.
How has working with Azhar Mahmood helped your bowling?
Abbas: Azhar Mahmood has legendary status amongst us players as he has played so much cricket around the world in so many different conditions. His coaching style is based upon simple and clear instructions which helps us all learn from his vast experience and the results of his coaching are there for all to see.
Mickey Arthur appears to be a tough taskmaster. What do you make of him as a coach?
A: Mickey's only aim is to ensure that all the players work as hard as possible and improve their cricket to Pakistan's advantage. As a coach his only focus is that all players keep on practising and putting in extra effort to help their side. He really likes to help out the younger players achieve their potential and to me, that is a sign of a good coach. He's a very good coach, very supportive and I have really enjoyed working with him.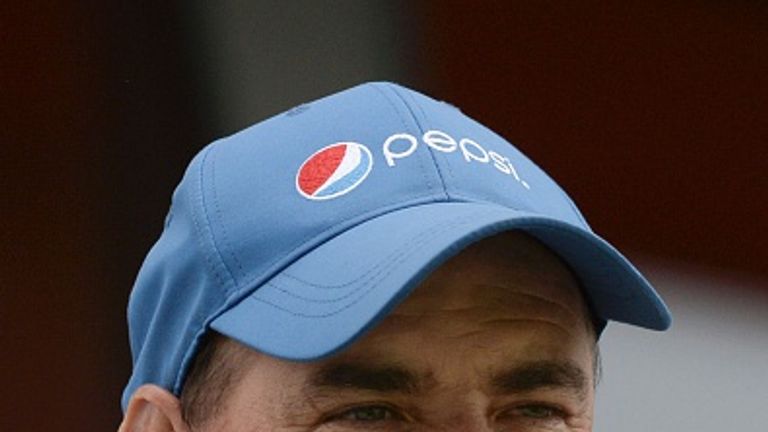 Fitness seems to be an important aspect of being a Pakistan cricketer nowadays?
Abbas: Fitness is one area in which the coaches are working very hard to ensure that we are all in the best condition for any series we play. We have fitness tests before each series and only those who pass these tests are considered for selection; the effects of this emphasis on fitness have been obvious in the recent performances of our team. I think it's a good thing and adds to the professionalism.
Were you disappointed that you did not play any match in this season's Pakistan Super League?
Abbas: It was my debut season in the PSL and I was very fortunate that I had the unique opportunity to work with a legend of the stature of Wasim Akram. Unfortunately, I did not get to play any game for Multan Sultans during the tournament, but I am pleased that I was able to learn a lot from the whole experience. Hopefully, if I am picked for the PSL again next year to play for Multan or any other franchise, I will try and perform well.
What advice did Wasim Akram give you during the PSL?
Abbas: I received a lot of very useful advice from Wasim Akram during net practice. He would give me tips on specific areas such as how to grip the ball and would also give me general advice on why it is important to bowl with patience and not look for shortcuts. He also spoke to me about how best to judge conditions and other areas of the game which he felt were important for the success of a bowler in any situation.
What are your goals for the upcoming Test series against Ireland and England?
Abbas: My aims are simply to help my side win the series by putting in some good performances. This will be a tough series for us as we will be playing against a top-quality team on their home turf, so it will be important for me to put in my best effort and help my side to victory.
How big is the loss of Yasir Shah for Pakistan in this series?
Abbas: Yasir Shah is Pakistan's top leg-spinner and his name is known throughout the world for his excellent performances. His absence due to injury will be a great loss for Pakistan but I am confident that we have other spin bowlers who can fill this gap and help us win the series. It's an opportunity for someone like Shadab Khan to further enhance his growing reputation and I think he will do well.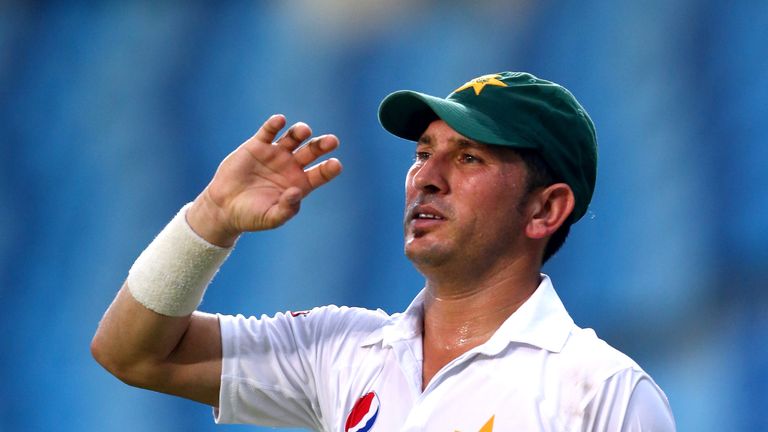 England must be favourites to win the series as they are playing at home?
Abbas: It is true that any team playing at home is generally considered favourites to win series. But, let's not forget that Pakistan have a great record of beating England at home, so we will do our best to win this series as well.
Who in the England batting line-up will be the key wicket to take from your point of view?
Abbas: Whilst each wicket that I take is important in any series, my plan in this series would be to take the wicket of the England captain Joe Root and then follow it up removing other senior players in the batting line-up. I always plan to be the one who takes the wickets of the in-form players as that has the biggest impact on the game and hopefully I will be able to do that in this series as well.
What will it be like for you to play at Lord's in the first Test match against England?
Abbas: It is the wish of every cricketer in the world to play at Lord's which is considered the home of cricket. I, too, if given the chance to play at this venue, would like to perform well enough to have my name written on the honour's board by taking five wickets in an innings in that match.
Watch live coverage of Pakistan's two-Test series against England on Sky Sports Cricket, starting with the first Test on Thursday 24th May. It's all part of an enormous summer of cricket on Sky Sports Cricket - find out more here!