Day three of the third Test between England and India saw a #JuddTakeover.
McFly drummer, and cricket enthusiast, Harry Judd was our special guest for the day, taking over our social media and digital content.
On an action-packed afternoon, he spoke to England's Jos Buttler, live blogged the action, went live on Facebook with Bumble and had a hit in The Zone.
On top of all that, we let Harry play selector, and pick his best England XI from his time watching cricket through the 90s and 00s. Here's who he made the cut...
Michael Atherton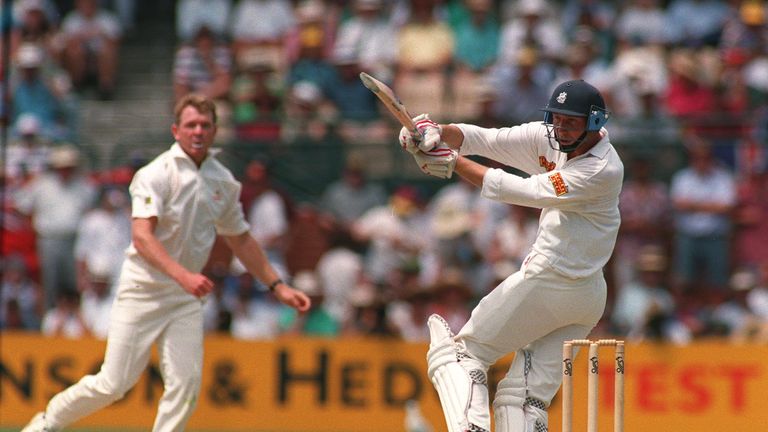 I grew up watching him - and falling asleep in the afternoon! Seriously, I remember that epic knock in Johannesburg and then his battles with Allan Donald. He captained the side when I was utterly obsessed with the game. I also remember when he was run out on 99. There was much drama and the commentator described it as a tragedy!
Alastair Cook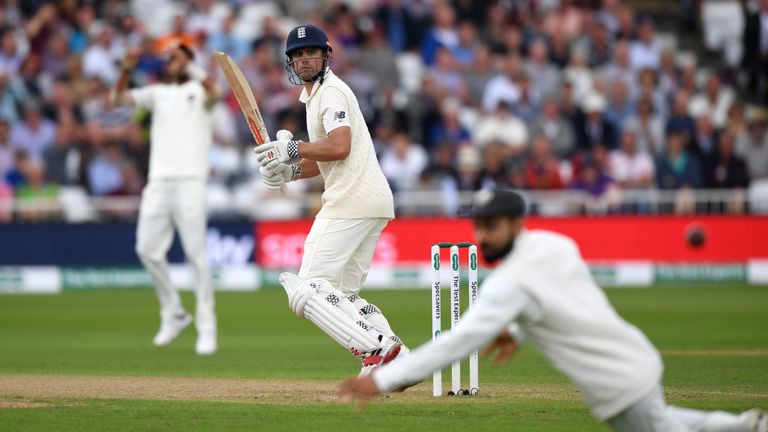 He is England's most successful batsman of all time. I played against him at school. Everyone had heard of this guy who was scoring double hundreds for fun back then and so it's been great to see him reach these heights. I like his determination and I still think he has a lot left in the tank.
Mark Ramprakash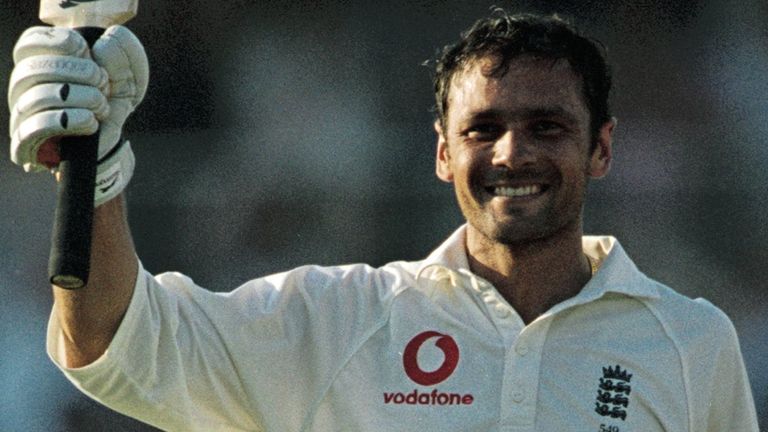 After a little nudge of encouragement from Bumble, I am giving Ramps one more chance! I remember when he was in great form at the end of his career and there was talk of bringing him back. I loved his technique and style of batting - I used to copy his stance in the nets. Plus, he is a fellow Strictly winner! I appreciate that his stats don't necessarily justify his selection but I think he deserves one more go at it.
Graham Thorpe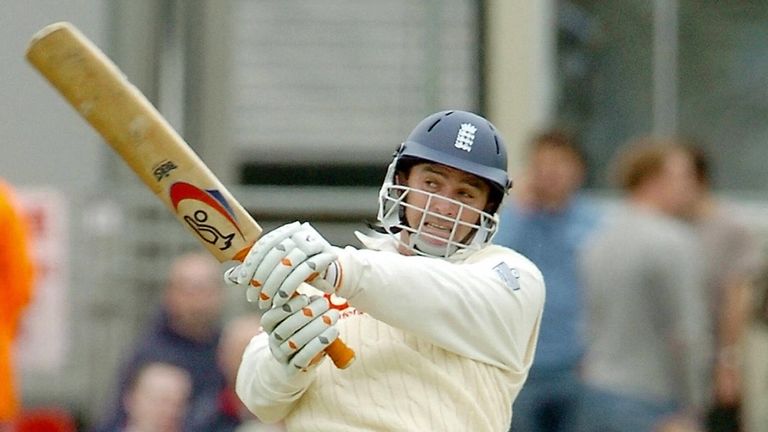 He was brilliant, toughed it out, and was very easy on the eye as a batsman. He was the reason me, my mates and my brother had the rule of having to bat left-handed in the garden. I remember I was pro-Thorpe when the battle for selection came around in the 2005 Ashes but England went for my No 5…
Kevin Pietersen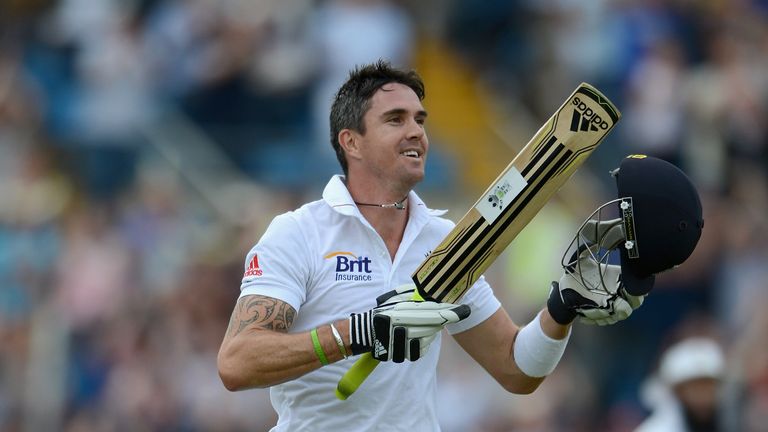 He had tremendous self-belief, with the way he came into the side and shook things up - he was very positive at the crease and played shots we hadn't really seen before. He bullied bowlers and was very entertaining to watch.
Alec Stewart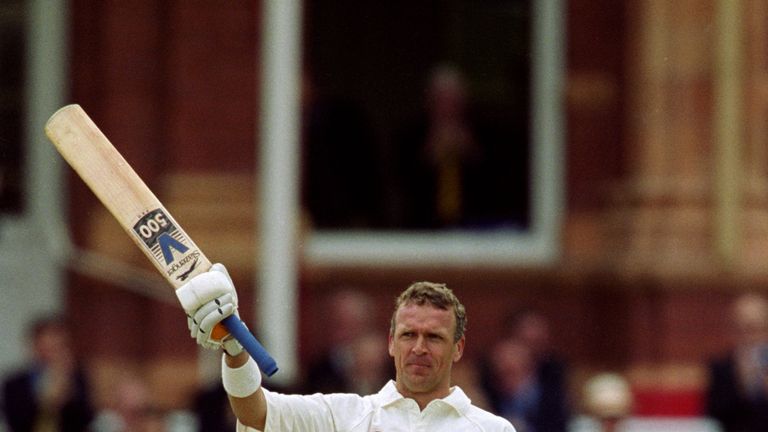 He's in as my keeper-batsman. He was in that period where England wanted their keepers to step up as batsmen and he really did the job. I loved the way he played, he had a unique style as a batsman. He used to famously spin the bat in his hands, which me and my mates used to copy!
Andrew Flintoff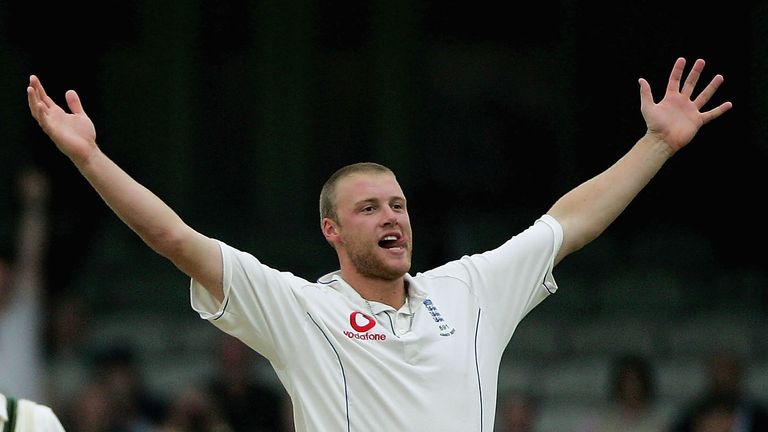 He and Pietersen lit up the 2005 Ashes series. He was very exciting at the crease - he could turn a game on its head within a session. You always thought something would happen when he had the ball in his hand, while he was always involved in the field with catches and run outs.
Darren Gough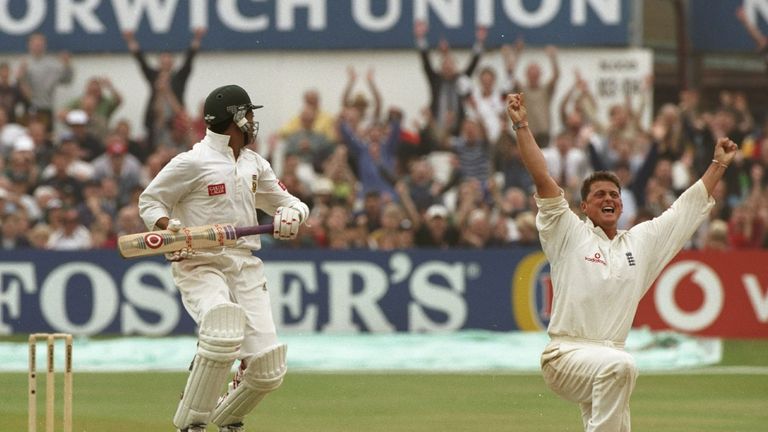 He kept the dream alive for us short guys! I loved the way he played the game - the aggression, the passion. He was a strike bowler who picked up important wickets. He was the most fun bowler to watch for us kids growing up in the 1990s and he was no mug with the bat either.
Simon Jones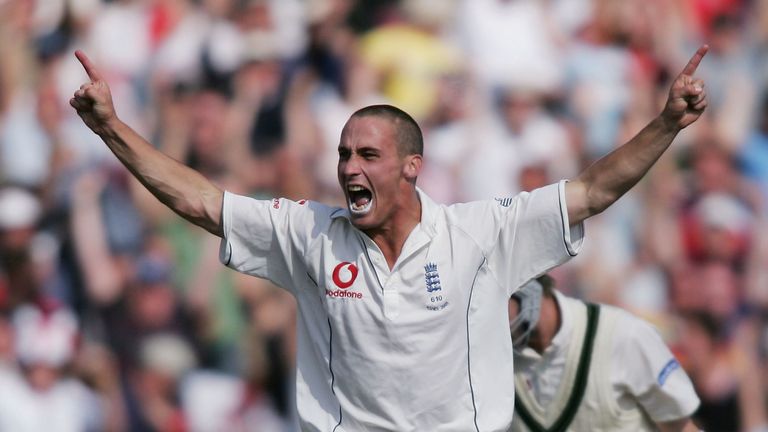 He was an explosive bowler with great pace and swung the ball as well. He was different to the taller fast bowlers, such as Flintoff and Steve Harmison and had that skiddy trajectory. He was so exciting to watch on his game - he would get big wickets, like that one where he knocked Michael Clarke's stumps out of the ground. It was such a shame that his career was cut short by injury.
James Anderson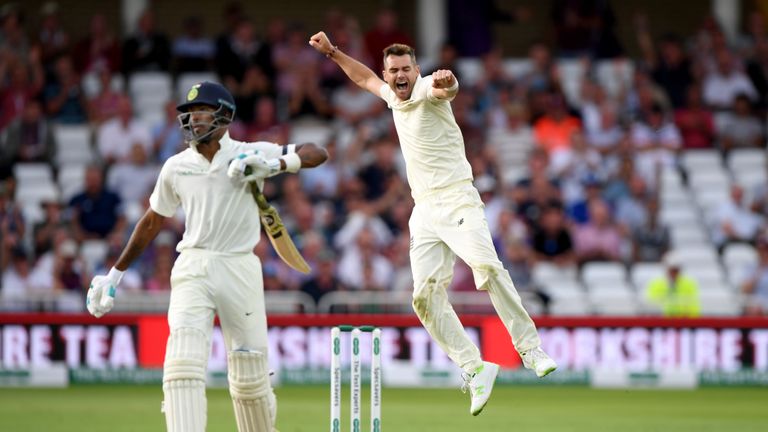 It's not just the fact that he is England's leading wicket-taker of all time, it's the way he bowls. He is the master of swing bowling and is a joy to watch. I remember when he burst on the scene and swung the ball all over the place and he is still there, as the leading wicket-taker in this England v India series. His longevity is phenomenal.
Phil Tufnell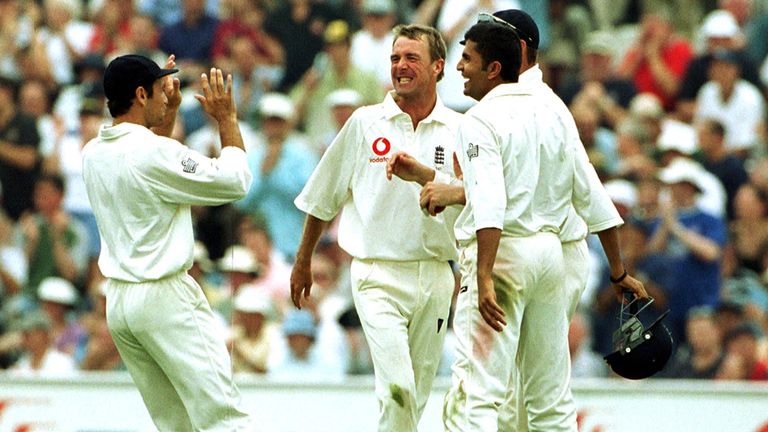 Another Strictly man - but not a winner, though! He is one of the great characters of the game. I used to find it hilarious that when England were batting he'd find a place in the dressing room to have a snooze, hence the nickname The Cat. On his day he was a fine bowler as well, he had dip and turn. I have been lucky enough to play a lot of charity cricket with him and he is a great bloke.