Steve Smith backed by Australian prime minister after England fans booing
By PA Media
Last Updated: 19/08/19 11:17am
Australia's Prime Minister Scott Morrison has criticised England fans for booing Steve Smith after he was felled by a 92mph bouncer during the second Ashes Test.
There was widespread concern when Smith suffered a horrifying blow to the neck from a fierce Jofra Archer delivery on day four of the second Test at Lord's - which ended in a draw.
The batsman was persuaded to retire hurt after receiving treatment in the middle but returned to complete his innings little more than 40 minutes later.
On each occasion he was applauded warmly by most in attendance but there were some who jeered, a common reaction since his return from a ball-tampering ban.
Smith was then ruled out of the final day of the Test with delayed onset concussion.
Writing on Facebook on Monday, Morrison called it a "total foul" Smith had been the subject of jeers from the crowds - and urged the 30-year-old to silence his critics by "bringing home the Ashes".
"A draw for the second Test but it was a total Ashes foul for the crowd at Lords to boo Steve Smith," Mr Morrison said
"His performance on the pitch during his return to Test Match cricket in the UK demands nothing other than respect. He's a champion and has handled the events of the past year with a real humility.
"I'm extremely proud of Steve Smith, and it's not just because he comes from the Shire," a reference to the region south of Sydney where Smith is from and where Morrison represents in Parliament.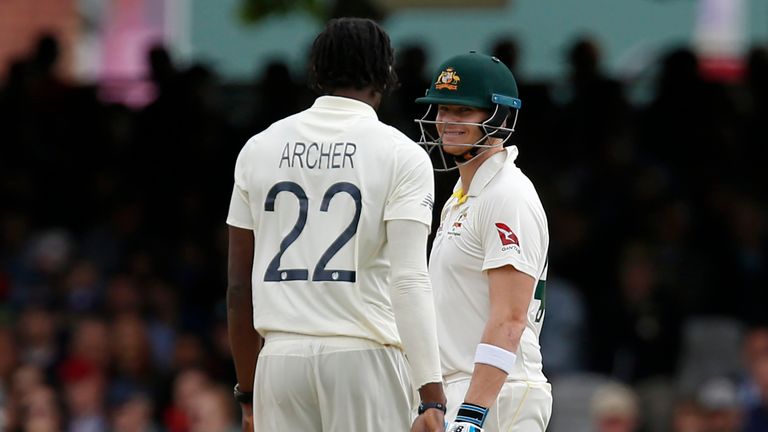 He added: "The crowd could learn a thing or two from Steve Smith and I look forward to him answering his hecklers with bat and ball in hand to bring home the Ashes."
On Sunday, the Australian Cricketers' Association (ACA) also criticised the small minority of fans who booed Smith after he resumed his innings at Lord's.
"What was unwelcome and incorrect was the sound of booing of an injured player," an ACA statement said of the crowd reaction to Smith, who is playing his first Test series since the ball-tampering scandal.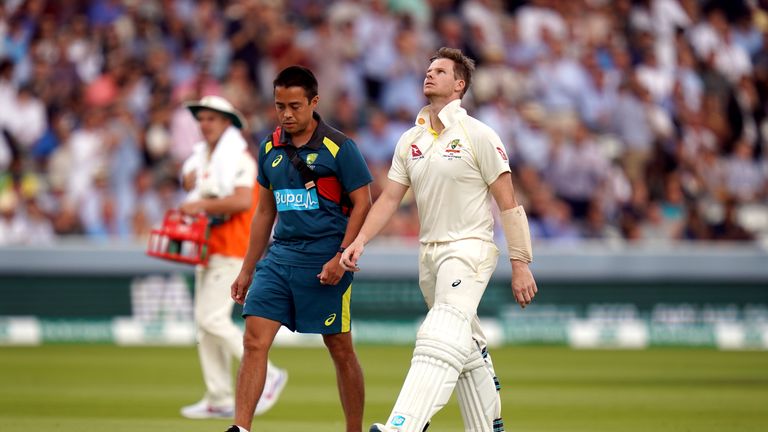 "Cricket deserves much better than that. And Lord's, the home of cricket, deserves much better than that also. What we witnessed was bravery from an outstanding young man. It should be commended not vilified.
"Over the English summer, generally the crowds have been terrific and really added to the contest. But when someone is hurt, yet the boos continue, it's time to call 'enough.'
"At any rate, the players have already served the toughest penalties in the history of cricket. Surely it is time to move forward."
Watch day one of the third Ashes Test between England and Australia, at Headingley, live on Sky Sports The Ashes (channel 404) and Main Event (channel 401) from 10am on Thursday.
You can also follow over-by-over commentary and in-play clips on our rolling blog on skysports.com and the Sky Sports app.