James Bracey to make England Test debut against New Zealand; Stuart Broad named vice-captain
Gloucestershire star James Bracey to keep wicket for England with Ben Foakes injured and Jos Buttler and Jonny Bairstow rested; Stuart Broad appointed vice-captain with Ben Stokes injured; watch England vs New Zealand on Sky Sports Cricket from 10am, Wednesday
Last Updated: 01/06/21 6:33pm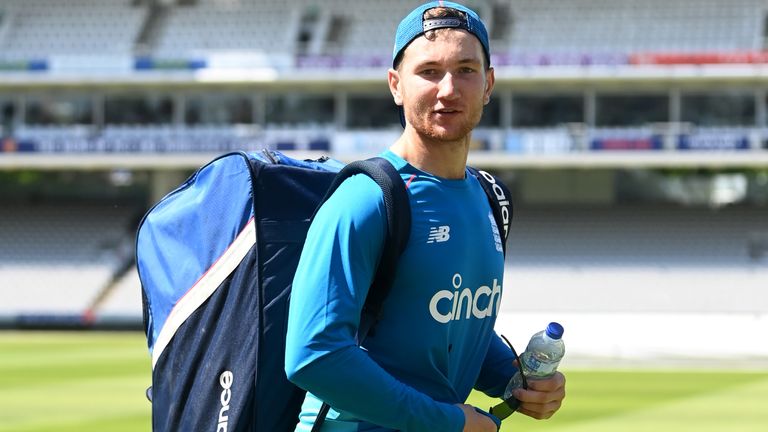 Gloucestershire wicketkeeper-batsman James Bracey will make his England debut against New Zealand in the first Test at Lord's from Wednesday, captain Joe Root has confirmed.
Bracey gets the chance with the gloves as a result of Ben Foakes suffering a freak hamstring injury after slipping in the Surrey dressing room and Jos Buttler and Jonny Bairstow among those rested after their Indian Premier League stints and subsequent quarantine.
The 24-year-old has averaged close to 50 batting in the top three for Gloucestershire in the County Championship this season but appears likely to bat at No 7 against the Black Caps.
On Bracey, Root said: "He has worked extremely hard and been around the squad for a good while now.
"He has a great work ethic and gone back and performed extremely well for Gloucestershire, so we are really excited to see him take his opportunity. We know how good a player he is and he is in great form.
"It's a chance for him to embrace and enjoy a great stage of his career."
Root says England are yet to decide on the full make-up of their side and whether to deploy a frontline spinner in Jack Leach.
However, the 30-year-old did reveal that Stuart Broad will be his vice-captain with Ben Stokes missing the series due to a fractured finger he sustained while playing for Rajasthan Royals in the IPL in April.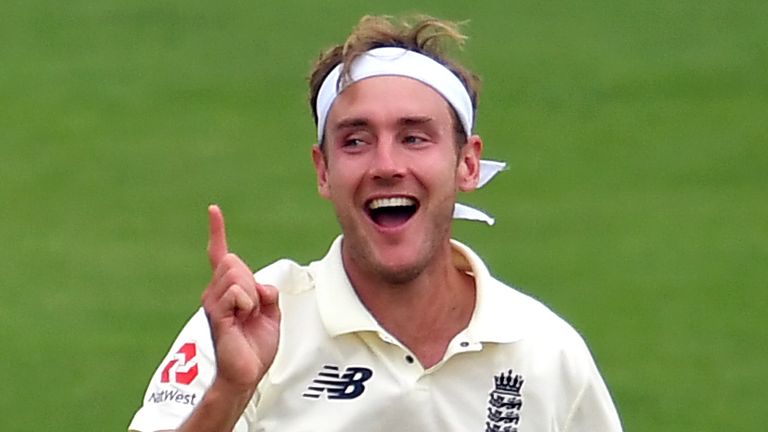 Root said: "Stuart has been a senior player for a long time.
"He speaks extremely well, he's got a very good cricket brain, and captaincy experience within the short format. He's the right man to take that in Ben and Jos' absence.
"He's at real peace with his game at the minute. He's an integral part as a senior player, and very much a leader within that bowling group. I'm really pleased for him, and it's a great opportunity for him to take that on.
"You don't play as many games as he has, or have the record he does, without having to go through some difficult moments in your career. A lot of the time it's how you respond to that.
"He's always done that extremely well, and it's why he's such a wonderful player - and one of the best in the world."
The first Test will be the first in England to be played in front of fans since September 2019.
Crowds of around 7,500 per day are expected at Lord's, before that swells to 18,000 at Edgbaston from June 10 with the second Test selected as a pilot event.
Root added: "It will be great to have fans back in, that atmosphere back and Seeing people enjoying our sport again live. That's what it's all about.
"As a kid growing up, going to those games meant a huge amount to me and it will be great to see some youngsters in and around the crowd this week enjoying live cricket again.
"It is a step forward and I hope that can continue as the summer progresses and we can really enjoy that as a sport."
Watch the first Test between England and New Zealand, at Lord's, live on Sky Sports Cricket from 10am on Wednesday.