Cricket Expert & Columnist
England selectors should stick with James Vince, says Nasser Hussain
Last Updated: 01/04/18 10:35pm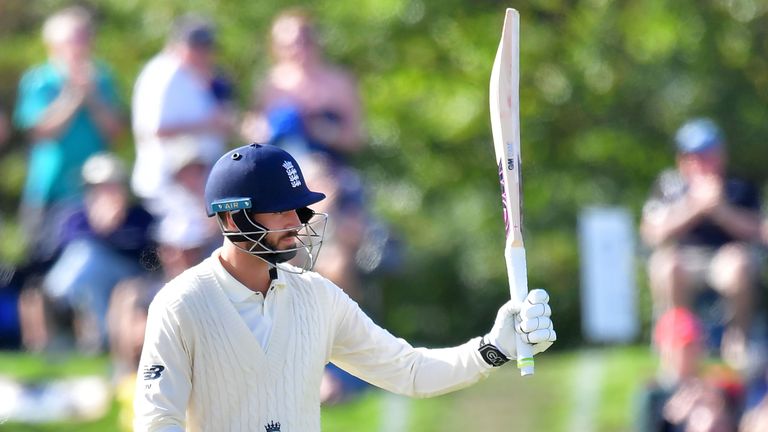 Nasser Hussain believes England batsman James Vince is worth the investment and should be given more time in the Test team.
The 27-year-old made an important 76 to put the visitors in a commanding position in the second Test against New Zealand before succumbing in familiar fashion - driving at a ball he should have left alone.
But, Hussain says despite the Hampshire batsman's failure to learn from his mistake he deserves a longer run in the Test side.
"I sort of understand why England have stuck with Vince," the Sky Sports expert and columnist said. "He's a lad that is only averaging 22, with a couple of fifties, in 13 games.
"But, you can see when he plays, he looks attractive and looks an international batsman.
"If you ask me how is he going to get out? It's how he got out today, flashing at one outside his off stump - so there is still that repetitive nature of his dismissals.
"I like looking at selection as an investment and I think there is an investment there with Vince."
Despite Vince's relatively low average and regularity with his similar dismissals, Hussain noted that commentators from both Australia and New Zealand has commented on the number three's capabilities with the bat.
And, with Tests this summer against Pakistan and India to come in England, Hussain wants to see Vince given another opportunity to show his credentials.
"When he went to Australia there were a lot of good Australian eyes on him saying 'this lad can play'," he said. "New Zealand commentators, like Ian Smith, said that too.
"Can he grow? I think he can, but the start of the summer is going to be very important for him. I think they should stick with him and give him a long run.
"He must have something about him that is worth just giving those two games too long rather than two games too short."
However, Hussain questioned the mentality of opener Mark Stoneman, who having reached 42 at tea, played erratically in the final session and was put down twice in the slips before BJ Watling took a good two-handed catch to his left as the Surrey batsman was dismissed for 60.
Though it was the 30-year-old's fifth half-century in just 18 Test innings, he has failed to push on and has fallen between 50 and 60 in each of those innings.
And, with questions remaining over the fragility of their batting line-up, Hussain believes England need to have a change in mindset if they are to improve.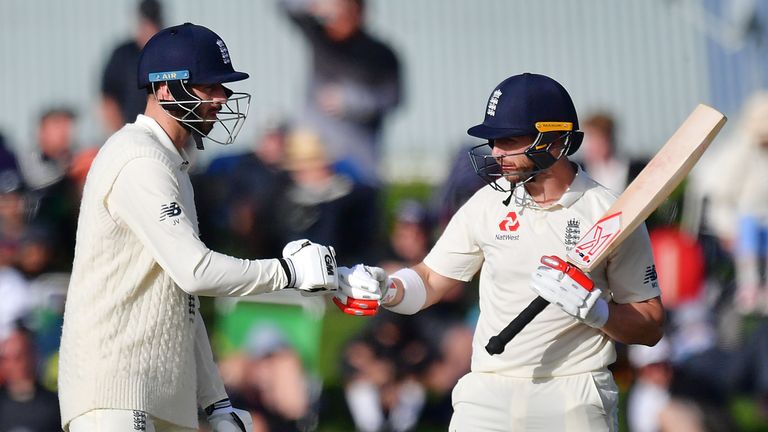 "After tea today I thought Stoneman played a really odd innings," Hussain said. "It looked like he could be out every ball and his problem is that he keeps getting to 50 and out.
"It is almost like something clicks in and he thinks 'phew, I've got 50 and that means now in my last three scores in NZ, I've got 50, 30, 60, I'll be fine, I'll play in the next Test match'.
"That's not what you want from your international cricketers. You look at some of those Indian boys, if they don't a 100 there is someone else. There is always that will to be better, improve, be the best you can be as opposed to just doing enough to stay in the side.
"That's the kind of mentality that England have got to change otherwise they are always going to be just an okay batting line-up."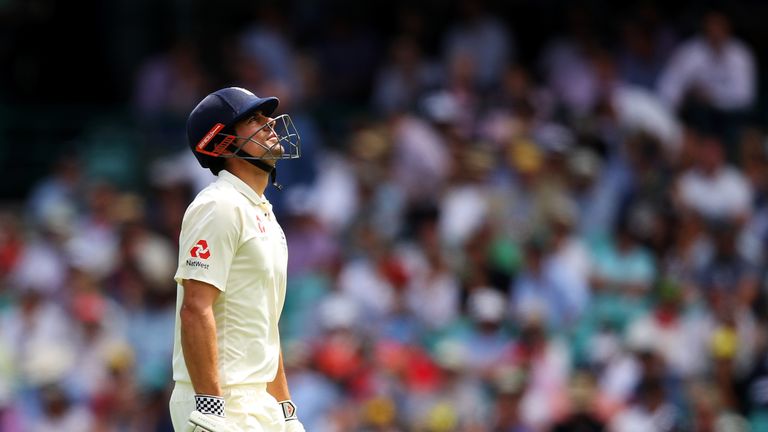 Meanwhile, questions were raised once more about Alastair Cook as he was dismissed for a third time in as many innings by Trent Boult.
Despite his poor winter, with the opener having a top-score of just 14 in the Test series against New Zealand, Hussain believes Cook will be the one to decide if and when he retires.
"We are always concerned about Alastair Cook and he somehow finds a way of getting the job done," Hussain said.
"He has had a poor winter, he has had one score this winter [the 240 against Australia in Melbourne] and he has played against the Kookaburra ball on some very good pitches.
"He is not exactly batting on mindfields and will be concerned by the repetitive nature of his dismissals and that he getting out to left-armers.
"He is someone who will want to get back to Essex, have a good long start to season with them and get some runs to get back into the rhythm of batting."