Rob Key on Keaton Jennings' England recall, Chennai's IPL win and Hurricane Relief in latest Hit for Six
"Pakistan looked more at home than England did and so much credit must go the bowling coach Azhar Mahmood, someone I played a lot of cricket with at Kent. Everything I saw looked mini-Mahmoods running around."
Last Updated: 29/05/18 8:52am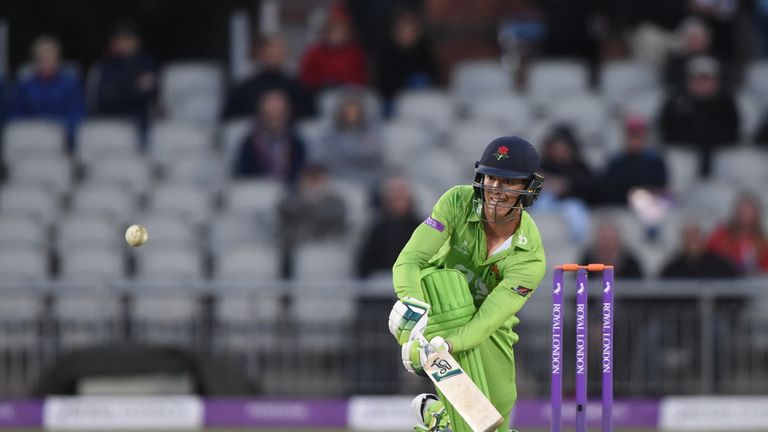 In the latest Hit for Six, Rob Key explains why Keaton Jennings deserves his England Test recall; hails MS Dhoni after Chennai's IPL success; and looks ahead to the Hurricane Relief T20 Challenge...
Mark Stoneman out, Keaton Jennings in for England at Headingley. Do you agree?
When someone's not scoring runs, I tend to look at the balls leading up to their dismissals rather than the dismissals themselves - do they look like it's a matter of time before they regain top form or are they bang out of nick? Stoneman looks like the latter. He seems so low confidence and you feel the only way forward is for him to come out, go back to county cricket and find his game again. That might seem harsh after one Test of the summer but I think it's right.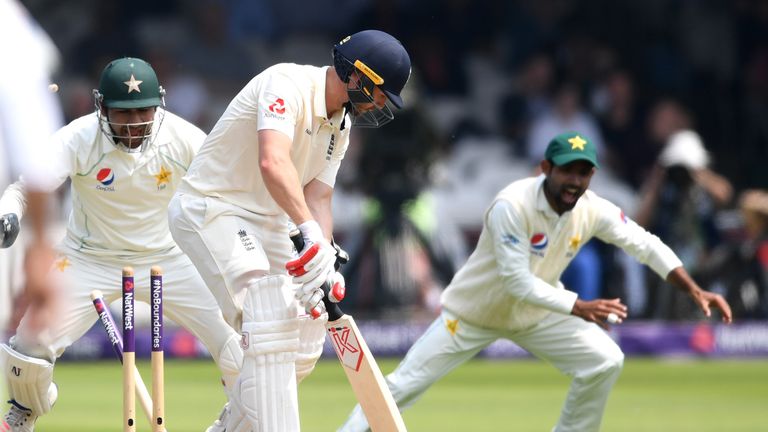 I saw Jennings score a hundred on Sky for Lancashire against Nottinghamshire in the One-Day Cup recently and he seems to have addressed some of the issues he had against South Africa last year. I was struck by the simplicity of his technique so I think he deserves a second crack. As a young player who may have struggled a bit in international cricket initially, you must be allowed to find your game, learn from your mistakes and come again.
Your only currency is runs and Jennings has scored them in county cricket for a while now. He also showed ambition by being prepared to leave Durham for Division One cricket with Lancashire - you are under a bit of pressure when you do that and he has shown his quality already with runs in the County Championship when not many else have got them. I think Nick Gubbins would have been in the shake-up, while Surrey's Rory Burns is unlucky not to be talked about that much.
How impressed were you with Pakistan at Lord's - and how disappointing were England?
Pakistan looked more at home than England did and so much credit must go the bowling coach Azhar Mahmood, someone I played a lot of cricket with at Kent. Everything I saw looked like mini-Mahmoods running around - the seamers bowled the lengths he always bowled, the ones of your typical English seamers.
Test cricket is in the balance and needs a strong Pakistan. I grew up watching Wasim Akram and Waqar Younis, bowling trailblazers, who played in an exciting team to watch and it would be great if this Pakistan side could be strong to add to the competition. A few years ago you thought only three or four teams were going to do well in Test cricket but now there are a few more - perhaps because England have made them look good!
England are in a funk and they need to get out of it. They have good players, world-class players, but are low on confidence. As soon as they start racking up 400, their bowling attack will be able to create pressure. I liked the team that was picked at Lord's but the players need to show a lot more than they are doing at the moment.
Chennai Super Kings sealed the IPL title on Sunday - Shane Watson had a day out in the final but, across the competition, was it their experience that proved crucial?
Chennai make the final so often that it can't be a fluke under MS Dhoni. I always felt that as a captain you have more of an impact in T20 than any other form as every decision brings an instant return, good or bad, and the tactics and calmness Dhoni showed was excellent.
When I played I always wanted a captain who looked in control, who wasn't flustered and who let you play your way and make your decisions. Dhoni does that. He and Chennai coach, Stephen Fleming, are two of the most serene men in world cricket in the best and most manic competition in world cricket.
Chennai also bought smartly in the auction and had so much batting balance, while, with the ball, Lungi Ngidi is going to be an absolute superstar. With him and Kagiso Rabada, South Africa are harking back to the days of Pollock and Donald. They are going to set the world alight for the next 10 years.
Who were the stars of the 2018 IPL for you?
Rashid Khan, of Sunrisers Hyderabad - it's fantastic that a 19-year-old leg-spinner from Afghanistan is dominating the world stage and in a tournament where a lot of the old boys impressed. Sunrisers captain Kane Williamson was also brilliant. I felt that they wouldn't really miss David Warner and Williamson ensured they didn't - he is such a good captain and run scorer and him winning the orange cap chalks one up for the technically-correct batsmen. It shows T20 is a game for everyone.
I enjoyed Dhoni doing well, while KL Rahul, for Kings XI Punjab, is not a massive T20 smasher but, like Williamson, scores runs in his own elegant way. Delhi Daredevils' Rishabh Pant impressed me, too, but guys I consider the future of Indian cricket - and by that I mean in Tests - are Shubman Gill, Prithvi Shaw and Shivam Mavi. They were excellent.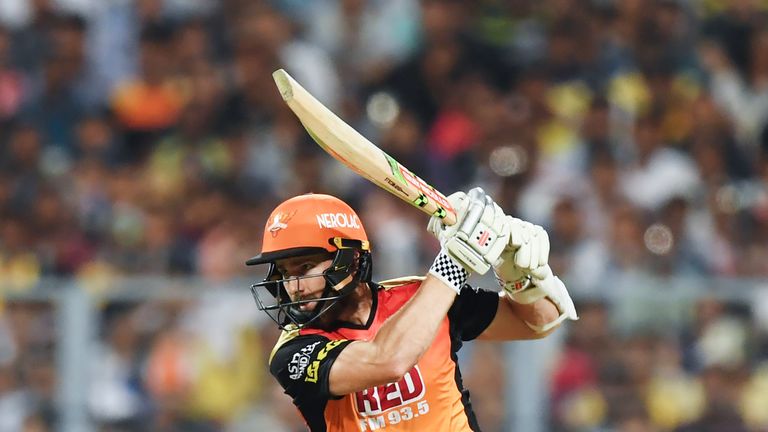 Steve Smith, David Warner and Cameron Bancroft are set to play club or exhibition cricket despite being banned by Australia after the ball-tampering scandal. Are you happy for them to do that?
Yes - I thought the bans they received were too harsh and everyone has now had their pound of flesh. These guys are not criminals and for however long you ban them for, I think they have probably punished themselves a lot more than any suspension ever could. You have to be allowed to come again and I think they should be reintegrated into cricket.
The biggest issue with the whole scandal was that Australia have spent so long preaching to everyone about how they should behave and what they should do. When you do that you have to make sure your slate is pretty clean and clearly theirs wasn't.
Tim Paine and Justin Langer have spoken about changing the culture and I don't think we will now see laughing and joking in press conferences. I believe they will conduct themselves the way Australia used to - Shane Warne and Steve Waugh played hard but never crossed the line and under Langer, who was a big part of that era, I think they will do the same. I don't think we will hear so much publicly but it certainly won't be meek and mild.
Finally, are you looking forward to commentating on Thursday's Hurricane Relief T20 Challenge between Windies and a Rest of the World XI - and watching Nasser Hussain chase players around the Lord's outfield?
Nasser is going to have a roving reporter role, trying to get an insight into the players' mindsets, which you don't usually get when the games are more about winning and losing and the pressure is on. It's a great effort from the players to come over and do their bit. The bigger picture is to show how the game can help those in need but we will also see some fantastic cricketers in action across the two sides.
Rashid and 17-year-old Nepal spinner Sandeep Lamichhane will play for the World XI and how much hope can that give to budding cricketers everywhere. You think of all the coaching and facilities we have in England, yet two lads from countries where those are in short supply are becoming stars. It shows English kids what's possible.
Watch the Hurricane Relief T20 Challenge live on Sky Sports Cricket from 5.30pm on Thursday.