Cricket Expert & Columnist
Nasser Hussain on England's drawn series with Pakistan, Jos Buttler and the Participation Test
"If you look at him in one-day cricket, it's not often that Buttler takes the wrong shot option. He might be a quiet, calm, unassuming guy, softly spoken but I think he's as hard as nails with a cricket brain."
Last Updated: 07/06/18 3:28pm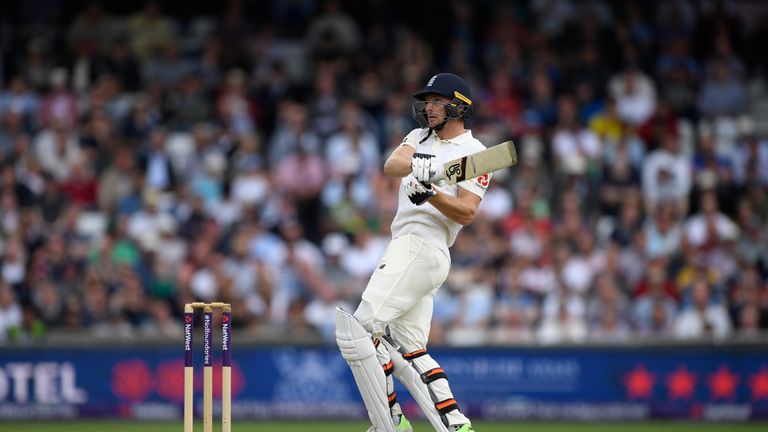 Nasser Hussain discusses England's drawn series with Pakistan, why Jos Buttler is "hard as nails", participation in cricket and the England Women's team in the latest Hit for Six...
The series against Pakistan was billed as the start of a bright new dawn for England after their struggles over the winter. Did you see anything that suggested that was the case?
I thought England were pretty much how they have been over the last few years, to be honest: unpredictable. When they are poor, they are very poor and when they are good, they're very good.
I was pleasantly surprised by how good Pakistan were at Lord's, how disciplined - that's not normally a word you put with Pakistan - they were. So, as opposed to berating England for the Lord's defeat, I think everyone should be praising a young Pakistan side for how well they played.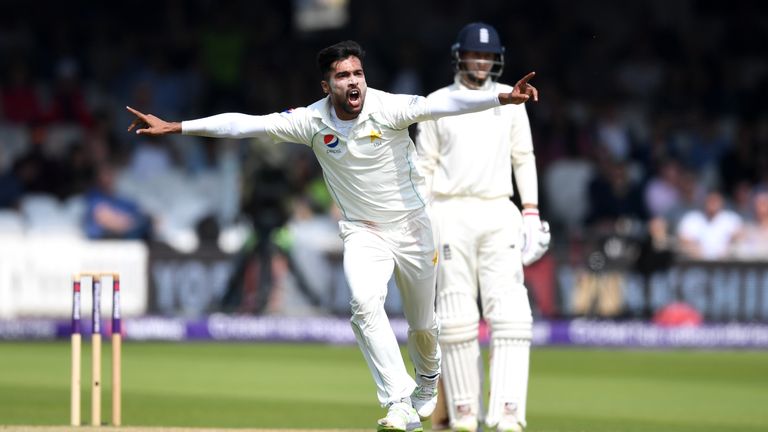 But again, England didn't lose the series, they haven't lost a series at home for four years so it didn't surprise me that they won at Headingley and they should probably have won the series, had they played better.
Jos Buttler was one of the standout performers after being recalled to the England side. What do you think he is doing differently to his previous Test stints and is it sustainable?
It is definitely sustainable, he has shown that he can play red-ball cricket, he's shown he's got the discipline and the brain for Test match cricket. He's only going to be as good as the people batting around him, though, so it's very sustainable as long as they have all-rounders like Woakes, Stokes, Bess and Curran, these guys who can bat.
If he has four London buses after him then he is constantly going to be left with the tail and you look at two out of his last three or four Test innings and he's been stranded, so that's important.
He's played in a way that has shown other people both technically and psychologically how to go about a Test innings. Technically, the way he was coming down the pitch to some of the bowlers, getting a big stride in but also the discipline.
Everyone expected him to come in and tee off and apart from with Broad and Anderson at the end of Headingley, he didn't tee off at all, he just played normal, sensible cricket. He relied on his partners who could bat, the likes of Woakes and Bess and played sensible cricket.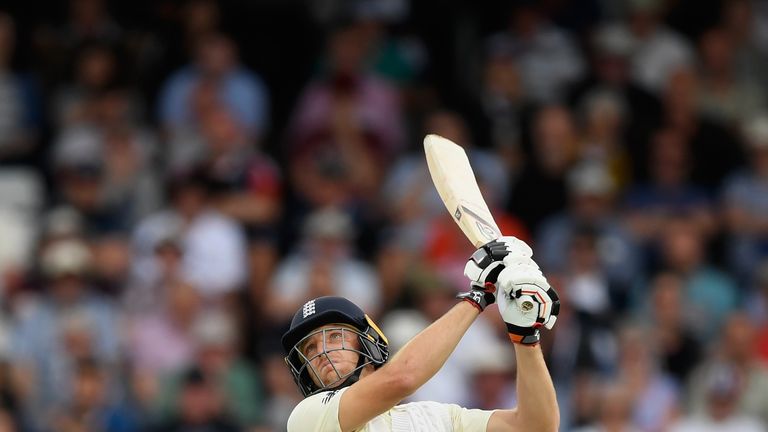 He is a very, very bright cricketer. If you look at him in one-day cricket, it's not often that Buttler takes the wrong shot option. He might be a quiet, calm, unassuming guy, softly spoken but I think he's as hard as nails with a cricket brain.
The match at Headingley was the Participation Test, how important are these initiatives when looking at the future of cricket in this country?
I think they're great and it was a real shame the Test only went three days, we obviously still had disability cricket to do on day four and hopefully we can catch up with that in the future, as well as the 'I'm in!' campaign ahead of next year's World Cup on day five.
All the participation stuff - Chance to Shine, All Stars Cricket and the South Asian Action Plan - is absolutely vital and that is why I had my little bit of a rant on Third Man when they didn't start as quickly as perhaps they could have done.
It was noticeable in the crowd that all the young kids started turning to their devices, if you get them to cricket you're trying to get them off those devices so cricket has to keep looking at itself, ticket prices, family enclosures, over rates, how quickly they restart.
I congratulate the ECB for everything they've done and they are getting people involved at a young age but the most important thing is, if you actually get out there at street level, is not so much getting them involved as it is keeping them interested and participating when they become teenagers, boys and girls, and if I could advise the ECB then that would be the next stage I would look at, not just getting them to play cricket but keeping them playing cricket.
One area where the game does seem to be thriving is women's cricket. England Women take on South Africa in the first ODI on Saturday, how much do you think the success of the team is driving participation?
Hugely from what I've seen, but then again it is also causing issues. One of the great things that the ECB has done is what is has done for women's cricket: the coverage that is shown on Sky, the way they've pushed women's cricket, the central contracts that they've given to women's cricketers, the way they've used their women's cricketers with initiatives like Chance to Shine, getting out to schools and promoting the game.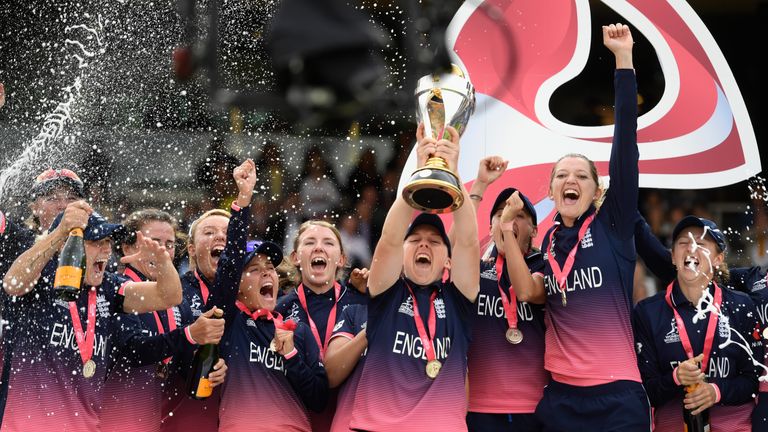 Obviously, the major thing was winning the World Cup and the way that team played last summer, not just winning it but the way they won it in style. It was a magnificent occasion and it was Sky's most viewed cricket match last summer.
It was incredible and my daughter and a load of her mates now think it's cool to play cricket because of what the women's team have done. It used to be that boys played cricket and girls did rounders, that has absolutely changed now because of the work of the ECB and the women's cricket team.
Again that leads to issue down the line, you get all these girls who want to play cricket and it is fine when they play soft ball cricket but later on when they want to play hard ball cricket you need facilities, you need pitches, coaches, changing facilities and things like that.
Once change happens you need to look at other things down the line, girls need other teams to play against, women coaches and things like that.
The Shot Clock Masters in Austria is seeing players given a time-limit on how long they have to take their shots, with penalties if they take longer that their allotted time. What innovations would you like to see brought into cricket?
I'm not sure about anything else but Bumble would definitely have that in cricket! He is losing the plot but the one time that he completely loses the plot is when he is sitting at the back of the commentary box with his cup of tea and people are just meandering around.
You see people are carrying things on, carrying things off, umpires getting involved, someone is moving behind the sightscreen and he'll just shout 'get on with the game!' He would love that innovation.
Staying with golf and Sir Ian Botham had a moment to forget while taking part in a golf challenge with European Tour golfer Andrew 'Beef' Johnston. Did you see it?
I did, he had a bit of hack, almost an air shot! It may well be used in the future with our new monitor where we can examine different things now, I did a bit on England's slip cordon, and we might get a golf expert in to examine Beefy's swing because every day he comes in and he tells us how well he's done in the Dunhill or how he's flown here for a round of golf, how brilliant he is at golf and that his new clubs now hit it 350 yards up the middle…
From what I saw from the footage, there were some technical failings in that golf swing that will probably be examined at some stage in the near future from the Third Man's seat.
Comment below to get involved in the debate, but please adhere to our House Rules. If you wish to report any comment, simply click on the down arrow next to the offending comment and click 'Report'.