Cricket Expert & Columnist
Cricket in Mumbai: Nasser Hussain explores India's cricketing soul in new Sky Sports documentary
'Sachin Tendulkar would have to travel two or three hours on buses or trains just for a bat. If you're going to make that sacrifice every day, you better make sure the trip was worthwhile!'
Last Updated: 02/08/18 8:58am
Nasser Hussain discusses what he learned from his trip to Mumbai, where he uncovered the chaotic soul to India's cricket...
You can watch the Cricket in Mumbai documentary ON DEMAND now, while it will also be broadcast during the England v India Test series on Sky Sports Cricket this summer.
At first it looks complete chaos. But it's not.
All of those maidans - which means open space - that kids, men, women and girls turn up to, day in, day out to play cricket - they are absolutely packed! Every bit of grass covered, and the standard of cricket is phenomenal.
At one stage I walked across to take part in one of the games and one of the old coaches came and sort of shooed me off, as there was a proper game of cricket going on.
The documentary was an idea that Michael Atherton came up with, that we'd go round and look at the full spectrum of what goes on behind the scenes in Mumbai, whether it's the true home of cricket and how it has produced some of the greats of the game?
You only have to walk round that square mile of south Mumbai and you see the grassroots game, the soul, certainly of Indian cricket, if not world cricket.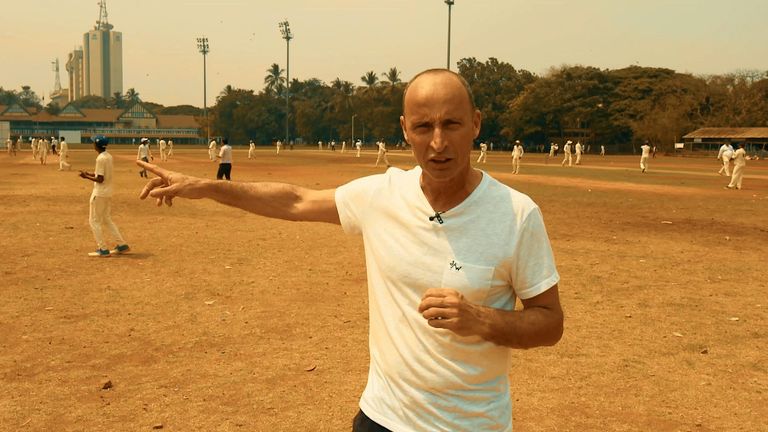 I think there's a stat - it might have changed now with Virat Kohli (from Delhi) around - that a few years ago, a third of runs that were scored by Indian international cricketers were scored by people who had grown up in Mumbai. From Sachin Tendulkar, to Sunil Gavaskar, Sanjay Manjrekar to Vijay Merchant.
You can see why when you go and watch the technique of these players on these maidans. It's part of the culture of the city.
India head coach Ravi Shastri says if you're from Mumbai you're 'born to compete in life', forget cricket. They fight in everything they do, strive for everything, otherwise someone will go past you - be that even in the traffic!
I was expecting to go down there and see everyone trying to play scoops and switch-hits and slog the ball - with young cricketers in England, the IPL and T20 cricket has taken over - but what I saw was still quite old-fashioned, and I mean that in a positive way. Proper cricketers, with a good technique.
You don't give your wicket away - that's in their blood, a religion. You go on and get massive runs. Sachin says that was ingrained in him from a young age.
He would have to travel two or three hours on buses or trains just to get to those maidans for a bat. If you're going to make that sacrifice every day, you better make sure the trip was worthwhile! You're going to make sure you don't get out first ball to a Dilscoop, or give it away when you're 30 or 40 not out.
That's not going to get you noticed in Mumbai as a young boy or girl. Not even hundreds, it's double-hundreds that do.
The stories of Sachin are legendary. When he was just 14, in the Harris schoolboy tournament, he scored a double-hundred in the quarter-final, and triples in the semi-final and final. He even scored a hundred on another pitch in between! A couple years later, he shared in a record 664-run partnership with Vinod Kambli on one of the maidans.
When he batted, they used to put one rupee coin on top of his stump, and anyone who got him out would get that, or Sachin would if he was not out.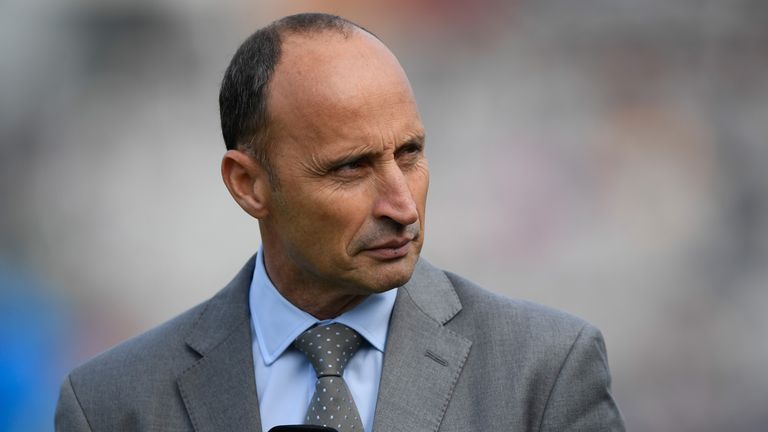 "I think it was Kapil Dev who said it, that every time from his era, when he'd pick someone from Mumbai, he knew he was picking a very tough cricketer, a real fighter."
Nasser Hussain
We spoke to the little master himself, as well as Gavaskar, Shastri, plus some of the old-timers who knew all the ins and outs of Indian cricket, including former Cricket Club of India president Mahav Apte, who told us how they changed the rules for Tendulkar to get into the club - officially, he was too young, but he just was so good.
We did the two ends of the spectrum. We went to the IPL, covered a couple of games when Mumbai were in town, and spoke to Kieran Pollard to ask what the tournament has done for his career and players' careers in general - the razzmatazz, the money.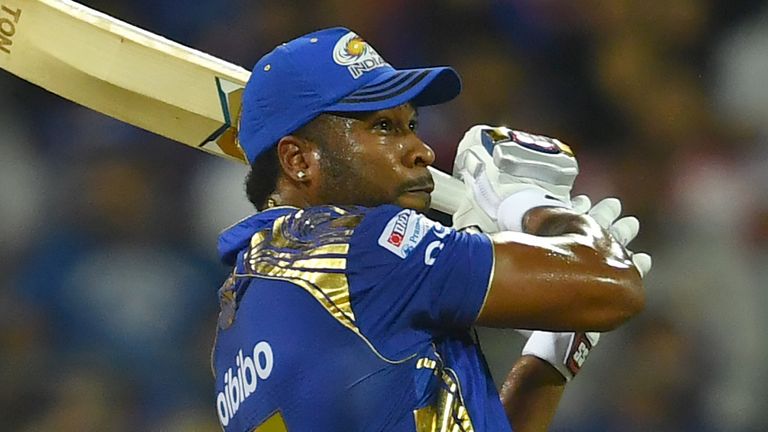 But we also went to the Dharavi slum, which was the absolute polar opposite, just to see if one of the young boys or girls growing up in that deprived environment - with not much of an area to play cricket - could come through? They say you can. They play gutter cricket, on even the smallest of areas they'll get a game on.
They don't seem to be in any way bitter. When you ask who their heroes are, it's still MS Dhoni, Pollard, some of the IPL legends. They just absolutely love their cricket!
The only thing that was just a little disappointing was that there weren't that many girls playing. After the Women's World Cup last summer, with India making the final, that now is a massive growth area in India, but it's not immediately evident in the numbers you see playing.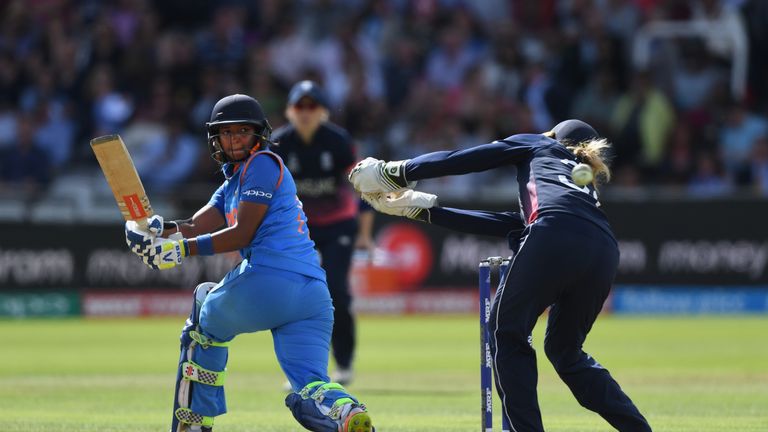 But we went off and interviewed Jemimah Rodrigues, who is a young Indian girl cricketer coming through. We went to her school and did a net session with her; she spoke very passionately, as did her dad, about the sacrifices they had to make, giving a plea to see her as a cricketer and not as a girl.
Passion. Sacrifice. Character. That's cricket in Mumbai.
I think it was Kapil Dev who said it, that every time from his era, when he'd pick someone from Mumbai, he knew he was picking a very tough cricketer, a real fighter.
Comment below to get involved in the debate, but please adhere to our House Rules. If you wish to report any comment, simply click on the down arrow next to the offending comment and click 'Report'.