Siblings, surnames and Hollywood stars: England's 999 Tests in stats
Benedict Bermange takes a whimsical and statistical look at England's first 999 Tests...
Last Updated: 01/08/18 1:11pm
As England take on India at Edgbaston in their 1,000th Test, rather than go down the traditional route of listing the best 10, Benedict Bermange looks at some of the off-beat highlights from the previous 999 to paint a little bit of colour on what it means to reach the landmark...
England played in the first 74 Test matches - a span which ran from March 1877 all the way to August 1902. That stretch was broken by the South Africa v Australia match at Johannesburg which started in October 1902. To this date, England featured in 999 of 2313 Tests, which equates to just over 43 per cent.
England's first tour of South Africa took place in 1888/89 and was a private tour which was not deemed to be a Test series until years later. England's captain was Aubrey (later Sir Aubrey) Smith - who is the only England cricketer to captain the side in his only Test. He is also the only one to star in a film with Elizabeth Taylor and to have a star on the Hollywood Walk of Fame.
Three Hearne brothers appeared in the Cape Town Test of March 1892. Alec and George made their debuts for England, while Frank appeared for South Africa after playing twice previously for England. In the same match, John Ferris and Billy Murdoch debuted for England having already played for Australia.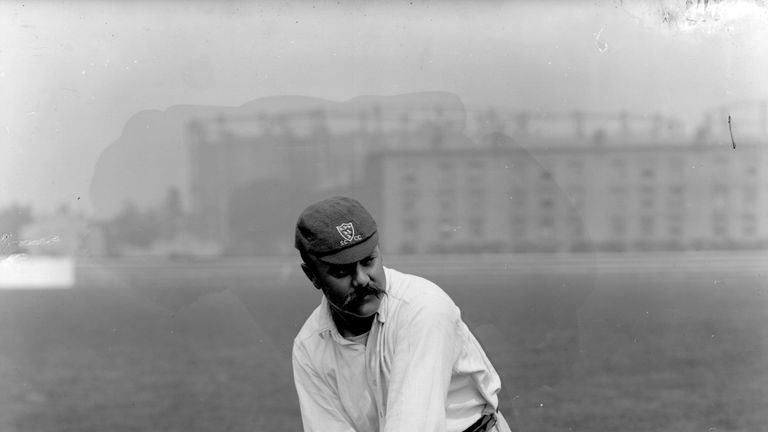 In the second Ashes Test in 1925 at Melbourne the wrong balls were delivered (Grade 3 rather than Grade 1). They were such poor quality that they had to be changed constantly. Both sides agreed to play the first innings of the match with the lower-quality balls before switching to the correct balls for the second innings. In those first innings, the ball was changed at least 15 times.
England's Test against South Africa at Durban in 1948 saw the only occasion in Test history when a match ended in a team scoring the winning run off the last ball of the match. England won by two wickets with Alec Bedser and Cliff Gladwin scampering a leg-bye off Lindsay Tuckett's final delivery after the ball had hit Gladwin on the thigh and trickled just a couple of yards.
It took England 97 years to play their 500th Test, which was against Pakistan at Leeds in July 1974. The match ended in a draw and David Lloyd will become one of the few people to be present at both the 500th and 1,000th as he scored 48 and 9 in that match. The 1,000th comes a mere 44 years on.
James Anderson will probably be best remembered as England's most successful bowler in Test history. But cast your mind back 15 years to 2003 when his first Test over cost him 17 runs. His first four deliveries against Zimbabwe at Lord's ran as follows: No ball, four, no ball, four, with Dion Ebrahim the main beneficiary. It is safe to say that Anderson has come quite a way since then!
Graeme Swann ended his illustrious Test career with 255 wickets in 60 Tests, but it was a fairly inglorious end. As Australia searched for quick runs in hope of a declaration at Perth in December 2013, James Anderson was hit for a record-equalling 28 runs in an over.
Swann himself conceded 22 runs in one over, which ended up his last in Test cricket. However, he managed to avoid that particular record, as Ian Botham hit New Zealand's Derek Stirling for 24 runs in his last Test over at The Oval in 1986.
The 2015 Nottingham Ashes Test was notable for several reasons. Stuart Broad became the first bowler to ever take eight wickets before lunch on the first day of a Test, Ben Stokes bowled the millionth delivery in Test cricket in England, and England's team had only 53 letters in their combined surnames, setting a new world record.
At Melbourne last winter, England not only managed to avoid defeat for the only time in the Ashes series, but Alastair Cook became the 19th player to remain on the field throughout an entire Test comprising four or more days. However, his total of 1,714 minutes on the field is the longest in Test history of those 19.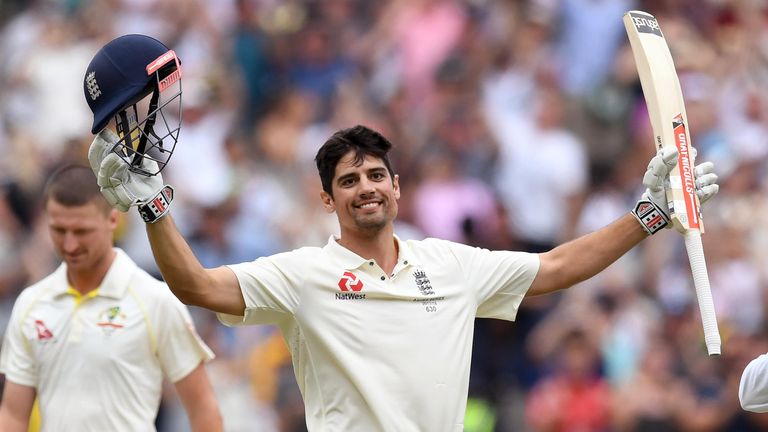 So far England have had…
999 Tests
357 wins (103 by an innings; 114 by runs; 139 by wickets, and one by forfeit)
297 losses
345 draws
686 players
80 captains
7 teenage Test players
3 players ages 50+
72 different grounds played on worldwide
488,447 runs
15,115 wickets lost
856 centuries
2137 fifties
15,778 wickets taken
669 five-wicket hauls in innings
107 ten-wicket hauls in matches
16 letters in the longest surname - Hugh Bromley-Davenport
Let's see what statistical highlights Test number 1,000 brings!
Watch the 1,000th England men's Test as they play India in the first Test at Edgbaston, live on Sky Sports Cricket and Main Event NOW! Follow our over-by-over blog here!