Cricket Expert & Columnist
Remarkable first Test will go down to the wire and Virat Kohli is key, says Nasser Hussain
"When a side has gone ahead, the other side has come back at them, it's gone one way then the other. After three days you still don't know which way to call it. It's been a remarkable Test match."
Last Updated: 04/08/18 9:43am
After another absorbing day at Edgbaston, Nasser Hussain discusses the "slightly worrying" importance of Virat Kohli, Sam Curran's skill and character and anticipates a nail-biting finish to a remarkable first Test between England and India.
How much have we building up this series? I think apart from the Ashes, it is the iconic series for an England cricketer. It's always had a bit of something in it, a bit of needle, it's always been close and it has not let us down from ball one.
The groundsman here at Edgbaston has to take a lot of credit for that, he's produced a great pitch; you can bat on it, as Virat Kohli has shown, you can definitely bowl seam on it and there's been a bit of spin as well so it's a wonderful surface.
The enjoyable bit about it is that recently in Test match cricket when a side gets ahead, that's it, they stay ahead and no one comes back. In this Test match when a side has gone ahead, the other side has come back at them, it's gone one way then the other. After three days you still don't know which way to call it. It's been a remarkable Test match.
Kohli is absolutely the key for India and that would worry me slightly if I was an Indian cricketer or part of the backroom staff. It can't just be Kohli against England, it really can't.
I know it's been difficult, it's been difficult for England batsmen as well, that shows how much it is doing and the fact that it has done it throughout but there has been some loose batting in this game - by both sides.
The standard of bowling has been exceptional and it has done a bit throughout but the openers' job is to see off the new ball and the Indian openers, in particular, have looked a bit flashy, too many flashy drives from Shikhar Dhawan.
Maybe I'm a bit old fashioned but I look at someone like Cheteshwar Pujara, sitting there with his earpiece in now for three days, and, yes, he was averaging 14 for Yorkshire and he's out of nick but give me a good old fashioned blocker, 'over my dead body', see off the new ball cricketer every time. That's the sort of cricketer I'm looking for.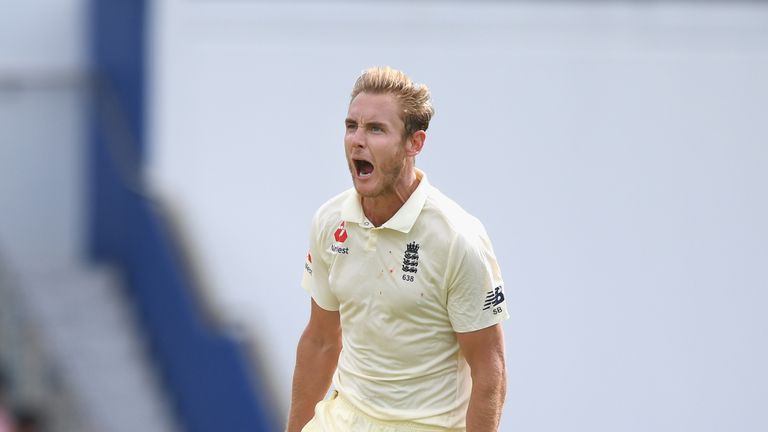 I haven't quite seen enough of that from either side, I know it's very difficult when the ball is doing a lot but sometimes just an ugly fifty will keep you in the game, look at Sam Curran today and the knock he played. If a 20-year-old can do it in his second game then others can do it as well.
Let's be honest, the jury was out on Curran after his first game. He's 5ft 9in, a little bit skiddy, people were saying he's not quite good enough, is he a batsman or is he a bowler? Some were saying he'll end up a batsman who bowls.
I speak to people around the circuit like Graham Thorpe, who talks about his character and the fight that he's got, he got Joe Root out earlier in the summer in a Championship game so he's obviously very skilful and we've seen both sides of that.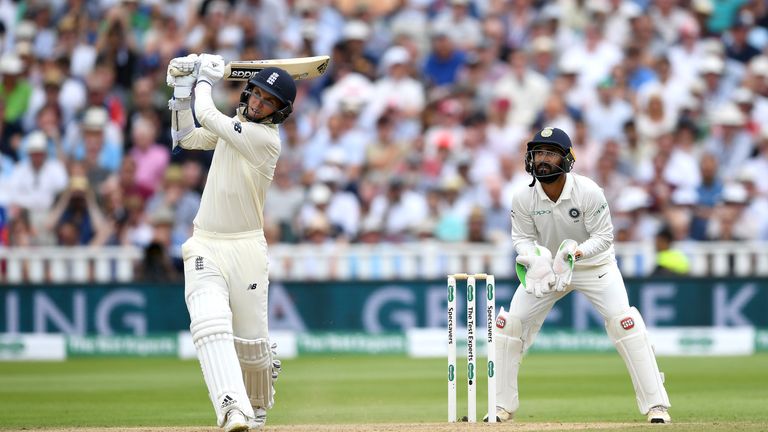 Yesterday we saw his skill with the ball, pitching it up, swing bowling and getting good players out. Then today we saw his character and his fight, it came out of nowhere really, coming in at 99-7, effectively, when they lost another wicket and he timed his innings perfectly.
He knew when to defend, when to attack, he hit Ravichandran Ashwin out of the attack, hit Ishant Sharma over extra cover for six. He showed a lot of fight and a lot of character. I've always said that at this level, ability is one thing but more important, and what is really tested, is your character.
As for tomorrow, if Kohli is there at the end then I think India will win but if you get Kohli, who's going to bat with the tail? How's Hardik Pandya going to go? Will he just smash it? Has he got the brains to see it through? You need that clever cricket batting and nous.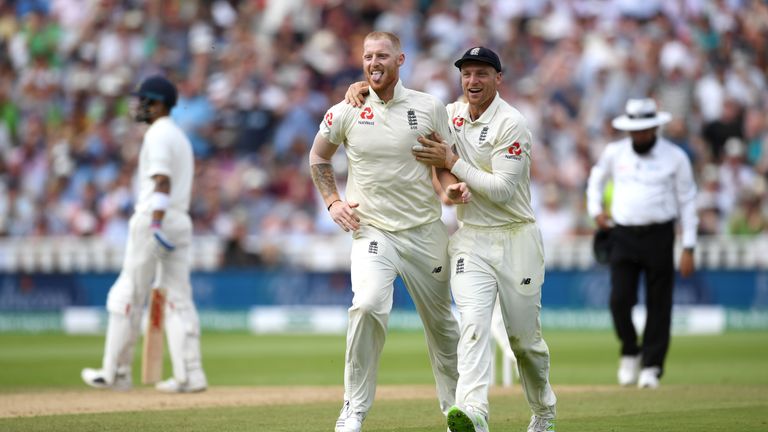 Obviously, there is a lot of cricket still to be played. As the target gets lower, will Joe Root be brave enough to bowl Adil Rashid? It's the sort of pitch that even with 30 to win and three or four wickets in hand, you can be rolled out in two overs.
Three results are possible: England win, India win and a tie is very, very possible. There was a very famous game here in the 2005 Ashes - I had it as my favourite game of England's 1,000 - when England won by two runs. It could be that sort of day tomorrow.
Watch day four of the first Test between England and India from 10am, Saturday on Sky Sports Cricket and Main Event.