Cricket Expert & Columnist
Nasser Hussain says Virat Kohli has cemented greatness
"I believe he is the greatest player on the planet right now. I like the balance he has between intensity and being relaxed - he will talk at the wicket but the moment he is on strike, boy, does he switch on."
Last Updated: 22/08/18 12:24pm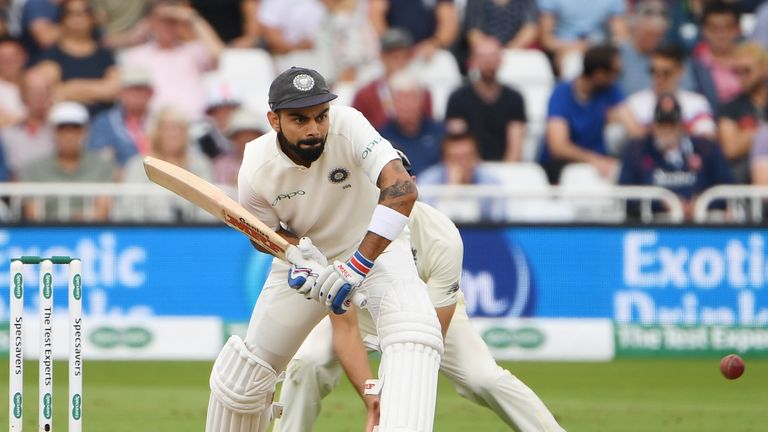 Nasser Hussain says Virat Kohli has now cemented himself as a great; reveals why Cheteshwar Pujara is a must-pick for India in England; and reflects on the Visually Impaired Masterclass…
India are the No 1 side in the world and England must have expected them to come back at some stage.
Virat Kohli's side had the worst of conditions at Lord's and it's been a slight reversal here but take nothing away from how well they have played - Hardik Pandya was the surprise package with the ball, bowing full and turning the game on its head, while the batsmen have played seriously well.
India had a similar path in South Africa where they lost the first two Tests and then showed a lot of fight and character in the third and it's been a similar story here, though another slow start to a series could ultimately cost them.
They have tightened up their techniques, with the openers, Shikhar Dhawan and KL Rahul, deserving a lot of credit for setting up both innings.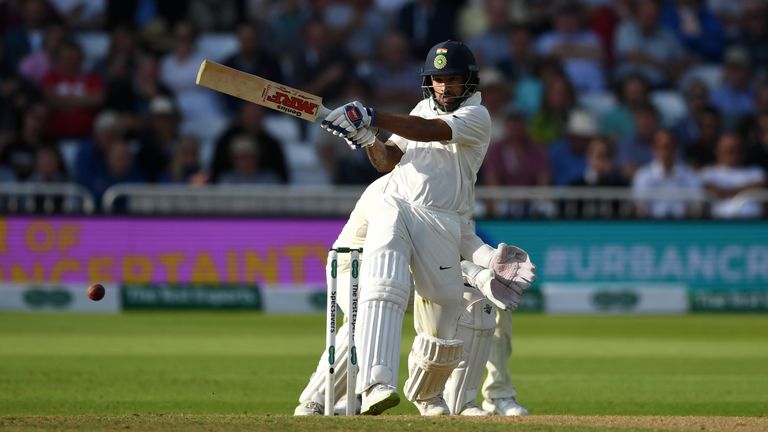 Cheteshwar Pujara has also enjoyed some success. He is a player I have always liked and I couldn't believe India left him out of the first Test.
In England, you need that type of player. England need that type of player - a Jonathan Trott figure with an over-my-dead-body, bat-long mind-set.
Pujara acts as a buffer between the openers and the arguably the best player in the world, Kohli. He scored no runs for Yorkshire earlier this season but you don't look at form, you look at the sort of player you need and in England that's someone to see off the new ball.
Pujara is not fashionable, he's very much old-fashioned - he's not great between the wickets and he's not a modern, extravagant, in-your-face character like Kohli, Dhawan or Pandya.
But he has a lot of mental toughness. Because he's such a nice lad, because he's just Pujy, it can be easy to leave him out. I'd find it extremely difficult to leave him out.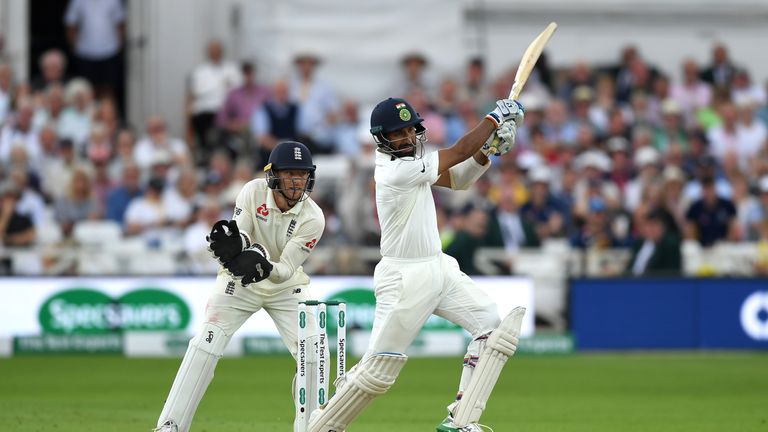 Kohli continues to rack up the runs, meanwhile.
There is always something you can do as a captain or bowling attack otherwise there is no point going out there, and England have tried a variety of things against Kohli.
They brought Jonny Bairstow up to the stumps against Sam Curran in the last game and brought short leg up to push him back in his crease. They have bowled the odd bouncer at him, too - they could have bowled more but as the ball has been nipping around, they've fancied nicking him off.
The main thing they could have done is catch better - you don't want to be dropping great players a couple of times and the look of anguish on James Anderson's face when the ball went through Keaton Jennings's hands with Kohli on 93 summed up the series so far.
Kohli might not feel he had a point to prove in England after his 2014 tour but world cricket was waiting to see if he could get runs here to cement himself as a great and be up there with Sachin Tendulkar and Sunil Gavaskar for India.
He has put any doubts well and truly to bed, with 400 runs in conditions that have been very bowler-friendly. He is far from a flat-track bully. It's been an outstanding performance from a great, great player.
I believe he is the greatest player on the planet right now. I like the balance he has between intensity and having a relaxed nature - he will talk to the umpires, talk to Anderson, Stokes and Jos Buttler but the moment he is on strike, boy, does he switch on.
England are now batting and I think the pitch will turn and get more uneven - that unevenness means India might have to drag their length back a little bit from the full stuff that did the damage first time around, perhaps with Ishant Sharma coming in and hitting the cracks hard.
Jonny Bairstow may bat after fracturing his finger but I think it will depend on what sort of break it is. If it's a displaced fracture he might not bat as if you take a blow on that then you'd need to get it pinned and then you'd be out for months. Either way, it will be difficult.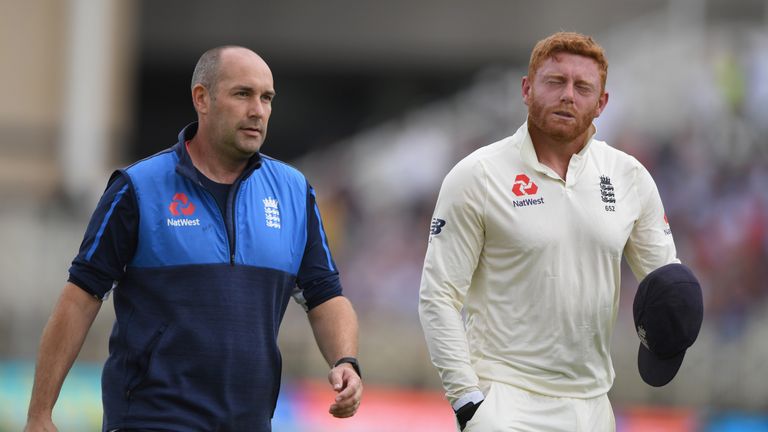 If Jonny is out for a while, it opens up another selection dilemma - you could bring back Curran but I probably wouldn't go down that road. England's batting is so flimsy at the moment that I would want an extra batsman.
You could go for three openers, pick Surrey's Rory Burns and move Joe Root down to No 4 or you could pick a lad who's getting a lot of runs at the moment in Moeen Ali, which would also give you a spin option.
He's a very good Test cricketer in England and has a very good record here against India.
Finally, I'd just like to say how much fun I had during our Visually Impaired Masterclass in the Zone.
Our masterclasses are for everyone and to hear how their version of cricket has helped those men and lads find form and overcome the challenges they have encountered perhaps makes that masterclass better than any other ones we have done.
It was a challenge for me - I wasn't great when I had full sight so when I put that blindfold on and tried to hit the ball, I was always going to struggle! I have the utmost respect for what they do and it shows how their other senses must have heightened. It was incredible to see.
The ECB should take a lot of credit for all their disability teams. I was lucky enough to present some end-of season awards and the one I enjoyed giving out most, because it made me get off my backside and do some research, was the Disability Cricketer of the Year.
It was taken so seriously and you only have to listen to the guys in our masterclass talk, even off camera, about field settings, what they go through, the designs of their bats etc to see that.
They don't see it as a hobby.
Watch day four of the third Test between England and India, from Trent Bridge, live on Sky Sports Cricket (channel 404) and Sky Sports Main Event (channel 401) from 10.30am on Tuesday.
Comment below on skysports.com to get involved in the debate, but please adhere to our House Rules. If you wish to report any comment, simply click on the down arrow next to the offending comment and click 'Report'.