Cricket Expert & Columnist
Nasser Hussain says James Vince deserves England call-up and must prove he has technique for Tests
Last Updated: 25/08/18 6:24am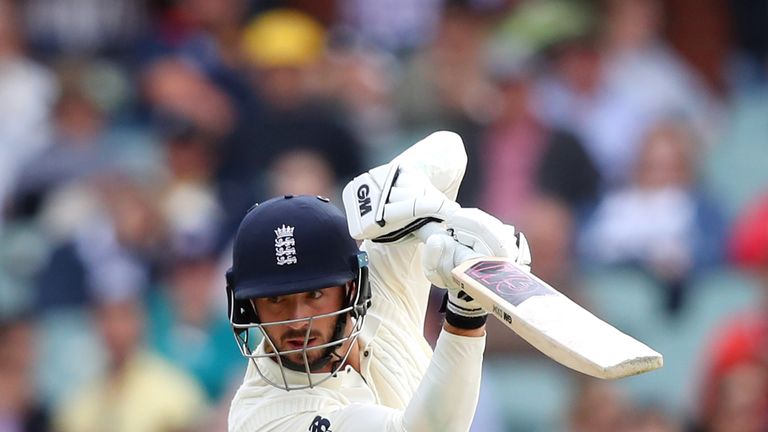 James Vince is back in England's Test squad after scoring 847 runs, the second most by any player, at an average of 56.46 in division one of the County Championship. Nasser Hussain says now he must prove he has improved the way he plays in five-day cricket...
Somewhere deep inside James Vince, there is an international Test match batsman.
There's no doubt he's an eye-catching, fluent player who has done exactly what the selectors have asked of him of late - which is go back to county cricket and score runs.
He has been very pleasing on the eye in his 13 Tests too, where he has looked like an international cricketer. You only have to ask the likes of Ian Chappell, who is a pretty good judge of a cricketer, if you're in any doubt.
Vince's inclusion in the squad for the fourth Test means he might now get an opportunity to impress on his home ground and the fact that he's right-handed should help against an India attack that is bowling brilliantly at left-handers.
Plus, he can play in two different places - he can open or bat in the middle-order. So he ticks a lot of boxes. But a few games ago he was discarded for someone else.
His problem at Test level has been the manner in which he got out in similar fashion time and time again, nicking off around off-stump.
That was very frustrating - not just for England fans, but I imagine for Vince and the selectors too.
After watching him in the Ashes, Chappell said England should stick with Vince but they chose not to at the start of the summer against Pakistan.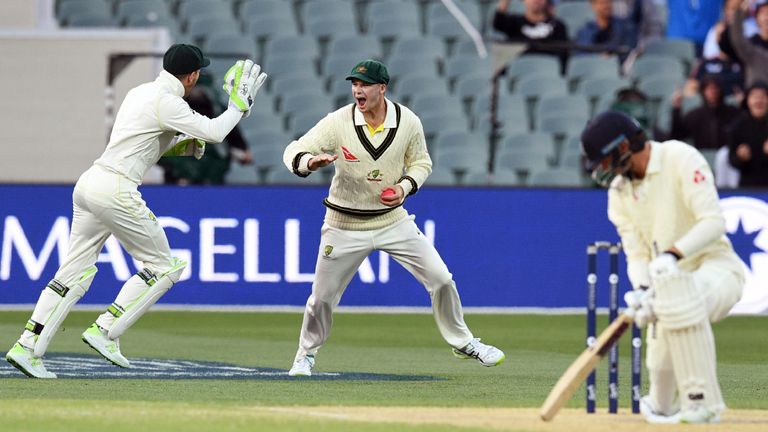 I'm enjoying Ed Smith's selection policy - particularly not worrying what people think and taking left-field selections, like with Jos Buttler and Adil Rashid, and picking on form.
All I would say is that eventually they are going to have to make a judgement on certain players, not on what they are doing in domestic cricket but what they can do in international cricket.
Has James Vince changed the way he plays? Is he a little more watchful outside off-stump? Will he leave the ball better or waft away and get caught in the slip cordon?
I'm all for picking form cricketers but let's not forget why they were left out in the first place and let's make sure they have coming back as better players.
Keaton Jennings is now getting out in exactly the same way as he did in the first stage of his career.
Personally, I'd give Jennings another go at the Ageas Bowl; five Test matches ago he was good enough to come back in and, being 'old-school', I would rather give a player one game too many than one too few.
If the selectors drop Jennings twice in as many years, he'll find it very difficult to come back again.
I'd also keep Alastair Cook in the side until the end of the summer and, if Jonny Bairstow is fit enough to play, I'd pick him at four below Joe Root and give Jos Buttler the gloves. If Bairstow isn't fit, Vince will have to slot in at four.
The other option, which the selectors have chosen not to do, would be to have picked three openers - adding Rory Burns to the squad - but they may have been wary of bringing in another left-hander at the top of the order.
Like Vince, Moeen Ali has gone away and done everything asked of him. In England, Moeen Ali is a very, very good cricketer and has hardly ever let England done at home. He bowled India out at the Ageas Bowl last time, remember!
He was in the last two squads that were picked and I hope someone doesn't come in and jump above him in the queue.
Watch the fourth Test between England and India live on Sky Sports Cricket and Main Event live from 10am on Thursday.